I almost forgot about these pictures that Emma from Tres Awesome took of me a few weeks ago when we met at Tangerine. I really love this dress and have worn it more times than I originally thought I would (it's quite bright, no?). To change it up, I paired it with my grandma's gold flower belt and my go-to summer sandals.
I'm off to Kansas City this weekend to celebrate a friend's wedding and then will be leaving for our honeymoon on Monday. I'm a great procrastinator and can shamefully admit that I haven't packed a thing. I think I'll pack this dress.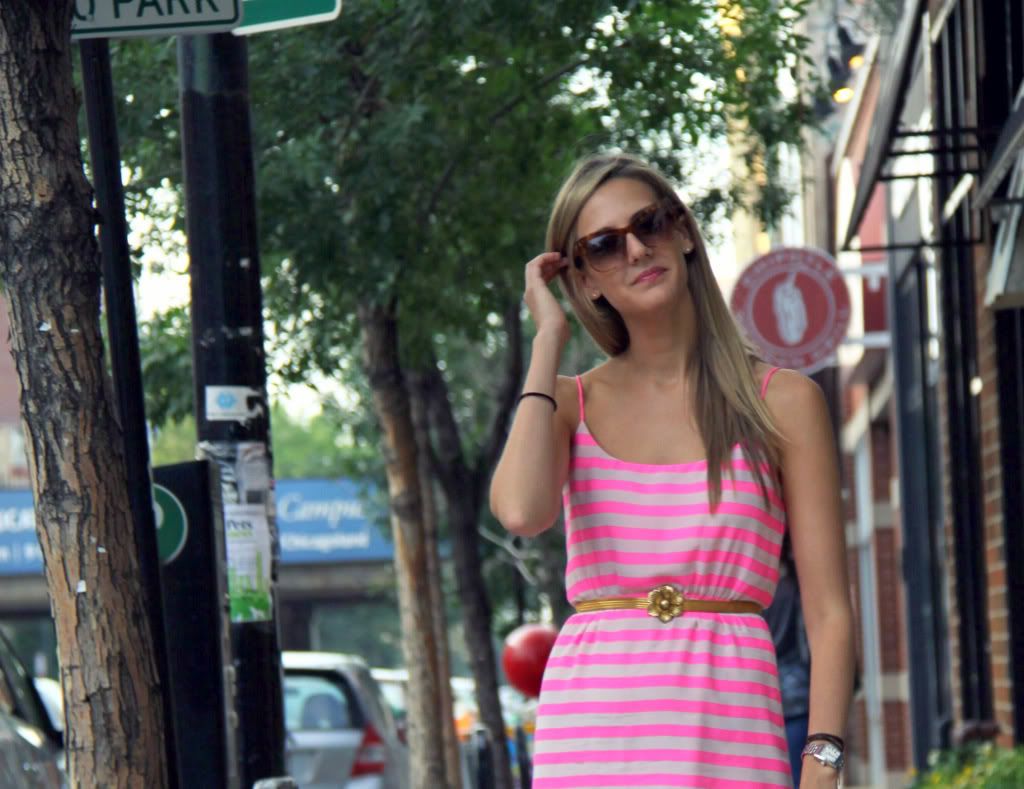 Have a wonderful weekend!