J Crew sequin tank, H&M jacket, Zara skirt (worn here and here), Dolce Vita sandals (last worn here), Chloe bag, UO sunglasses
On Sundays, I like to lounge around the apartment or leisurely run errands. A prerequisite for Sunday is that I like to wear comfortable clothes and this past one was no exception. This skirt is basically like wearing pajamas and I welcome that with open arms. The weather here in Chicago finally resembles what I remember spring to be (it's been awhile) and I just pray that it stays somewhat warm until next winter.
On an unrelated note, you may notice that my posts aren't as regular as usual in the upcoming weeks due last minute preparations for Mexico and the wedding (time for a haircut, yikes). Luckily, I'll be getting some fantastic guest bloggers to entertain you during my absence but please bear with me in the next few weeks in case I can't post as much as I'd like (also, the best way to get a hold of me is email or twitter).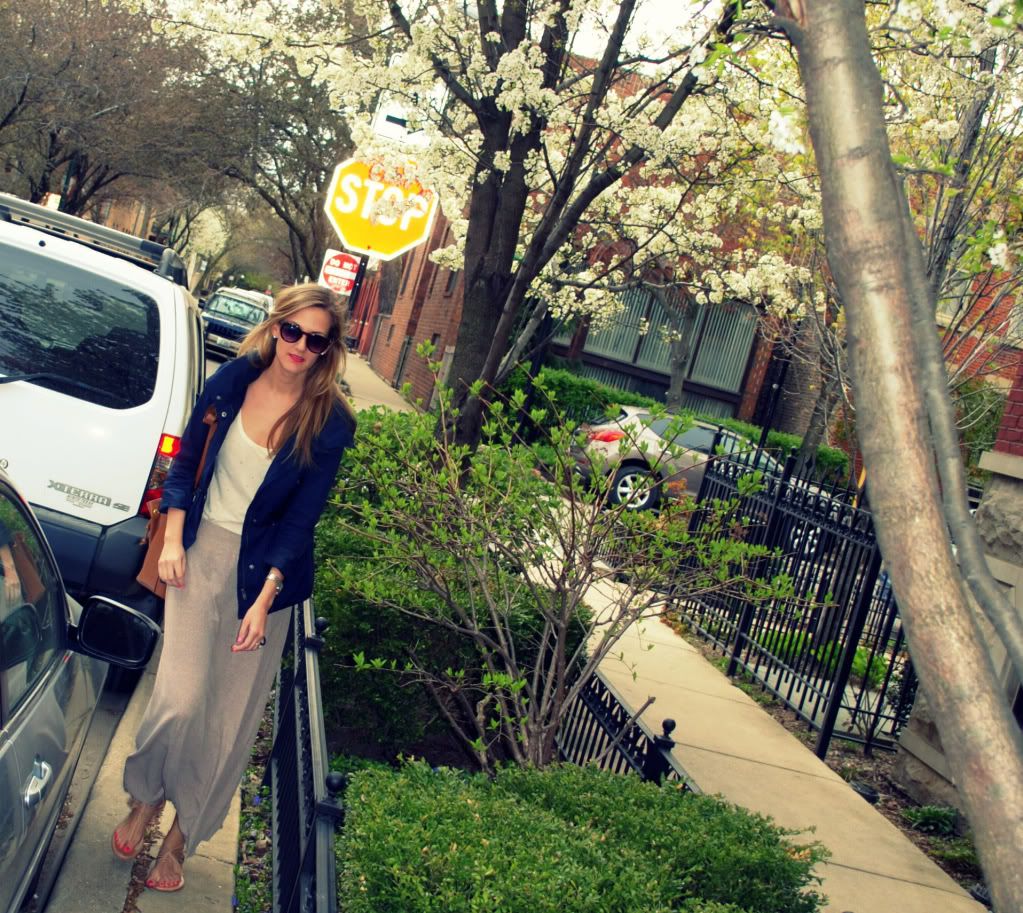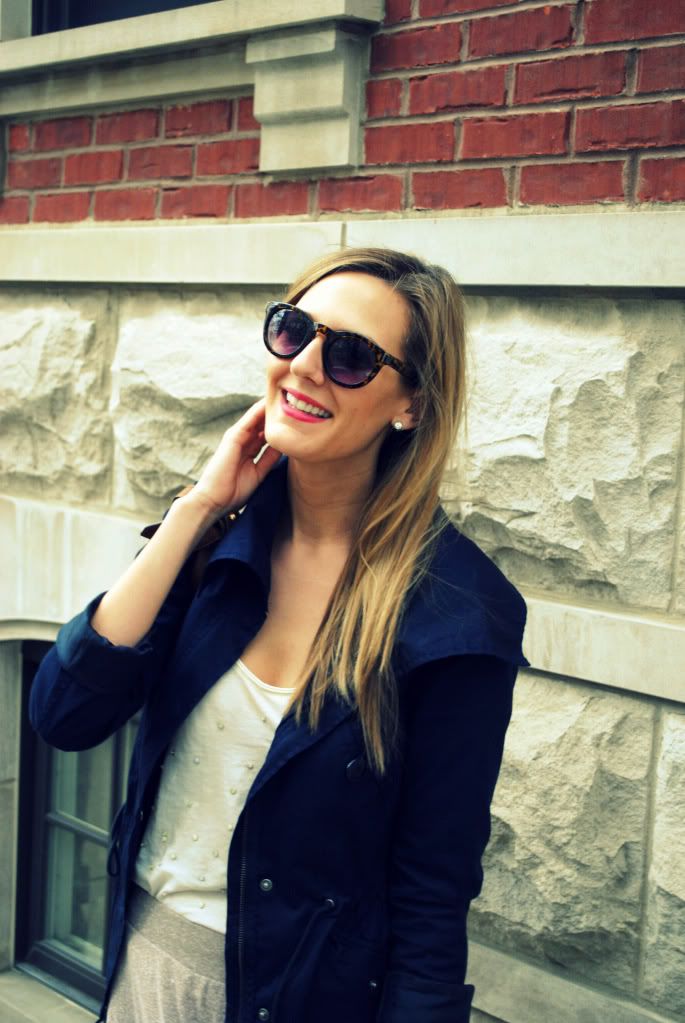 Well, how was your weekend?