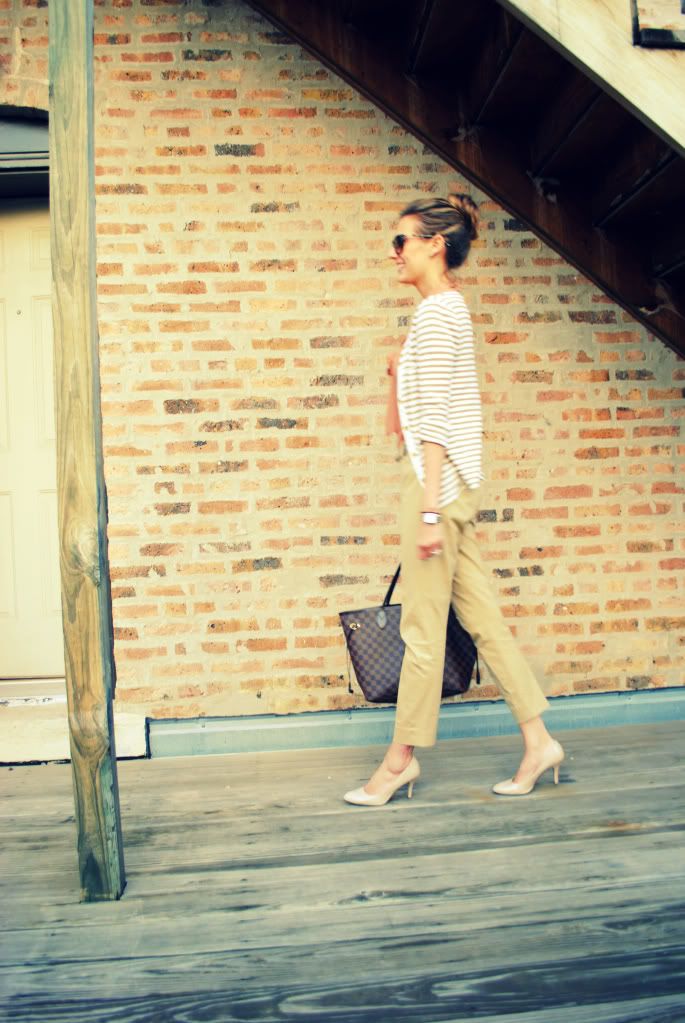 Zara sweater, H&M blouse, J Crew pants, Kohls heels, LV bag
Remember how I spoke of bold, bright colors yesterday? Well, here is a prime example of how I'm not quite giving up my love for neutrals just yet. This is actually a real-life work outfit–computer bag and all. It's a little safe, a tad boring, but that's what one must sacrifice when employed at a conservative workplace. I'd be lying if I said looking great at work was a top priority for me; I like to sleep in as much as I possibly can. Because of this affinity for sleep, I opted to try Beth Jones' "Carrie Bun" which was super quick and easy (it doesn't look as good as hers…I have finer hair and I imagine it would work better for gals with thicker locks). I used to keep my ponytails as work on the lower end, but now I'm venturing out and going higher and higher. It's my own little way of rebelling against the strict tendencies of corporate America.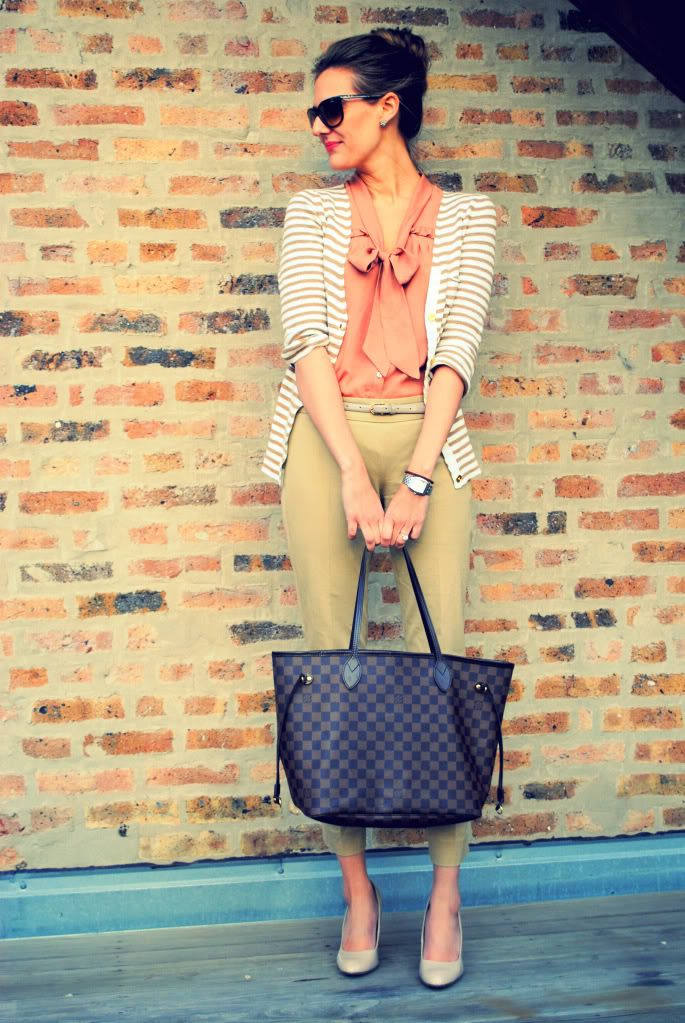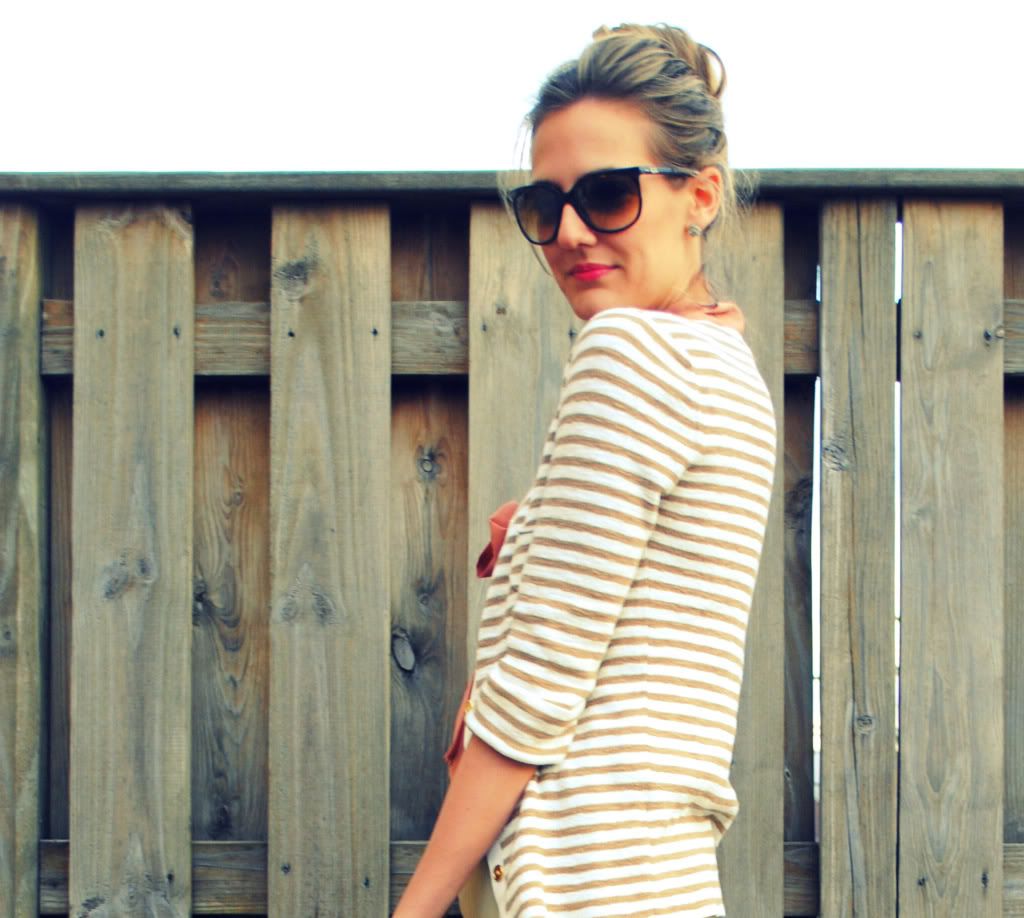 Do you get gussied up for work?