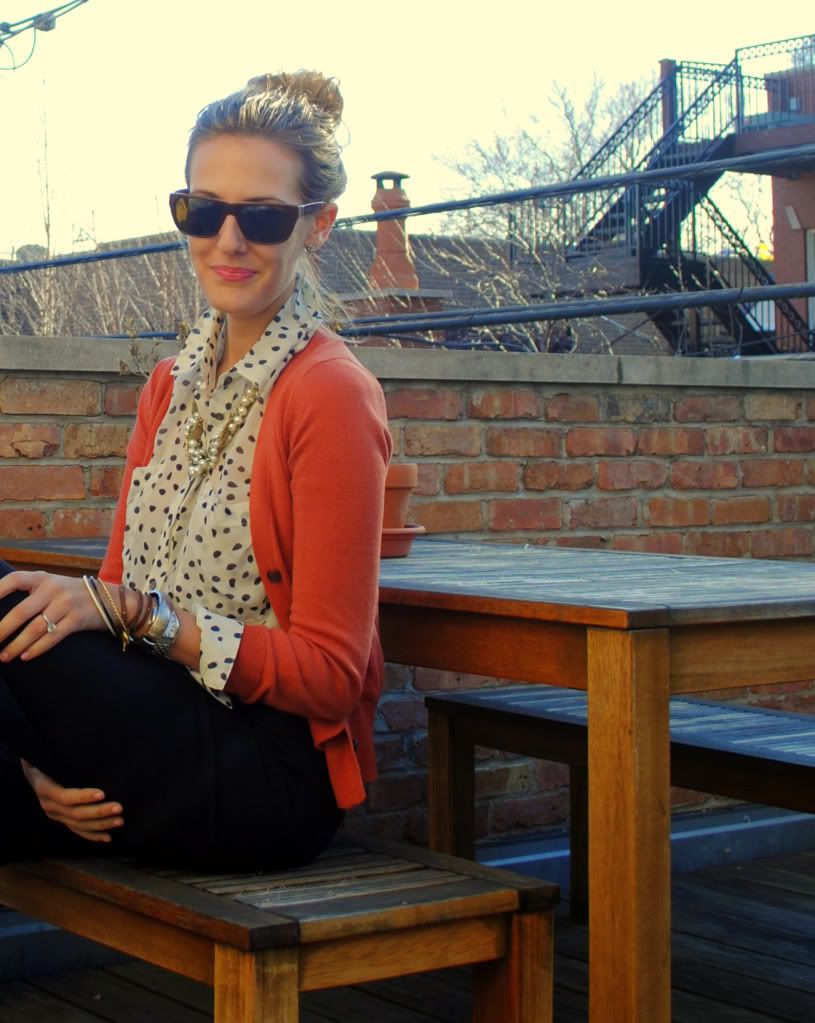 Club Monaco blouse (worn here), thrifted cardigan, Theory pants (very old), Chanel flats, no-name necklace, sister's Raen sunglasses
I'm currently not traveling for work right now (I miss you, though, San Francisco!) so I'm able to take pictures during the week; thus, another work outfit is on display for you. What's even better is that it stays light so much later so I'm able to take the photos after I get home. Although I'll most likely be traveling again soon, a break from the airport and hotels is a welcome break, indeed.
Ever since I first experimented with the B Jones 'Carrie bun,' I became addicted (case in point here and here). Sure, I like to wear my hair up in various ways, but this discovery was some sort of awakening for me. I wear my hair up a few times during the work week so I don't have to wash it so often (keeps color in tact and I just feel like it's better to wash it less) and this is easily my new favorite 'do.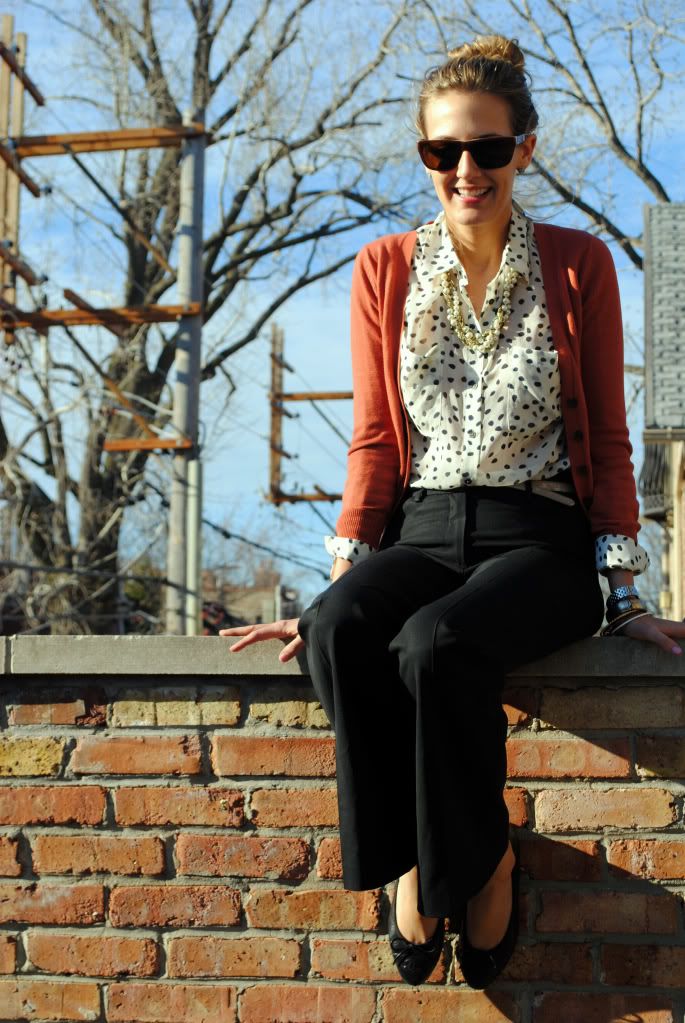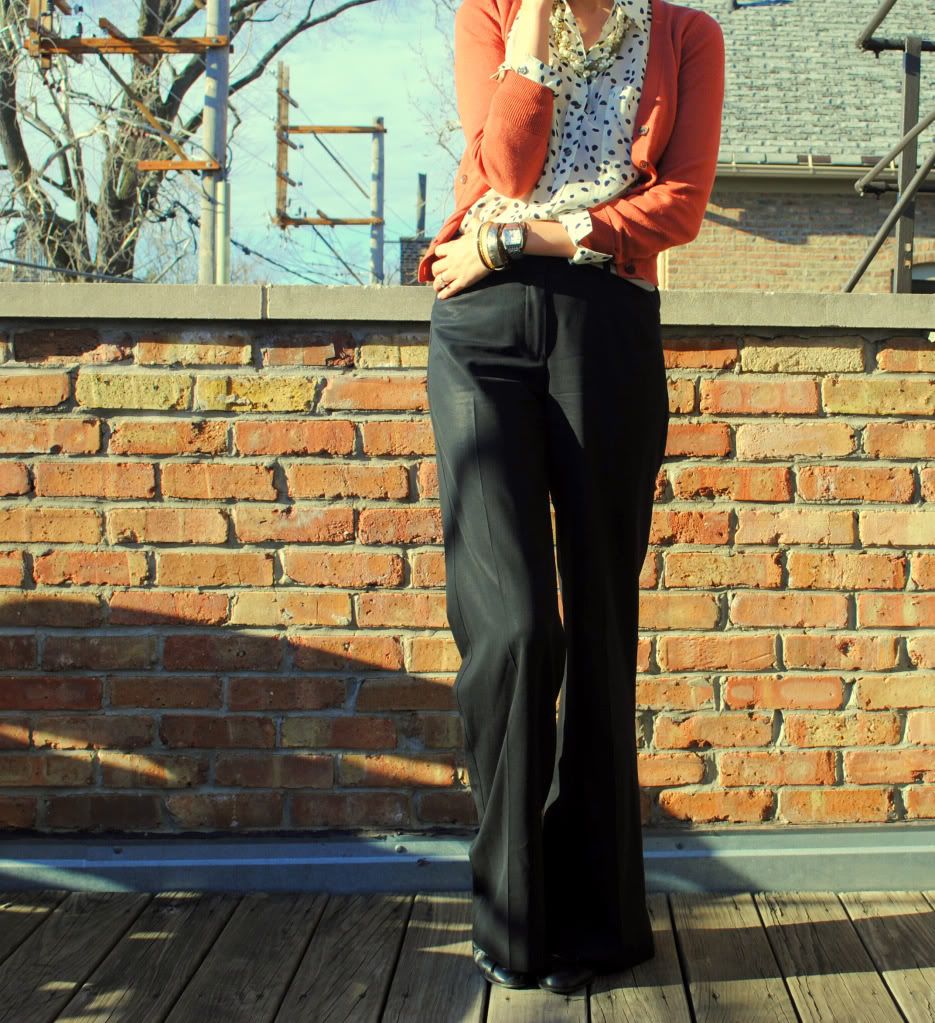 Would you like to see more of my work-friendly outfits or are they putting you to sleep? Disclaimer: you have no idea how much I wish I didn't have to adhere to a business-casual dress code.