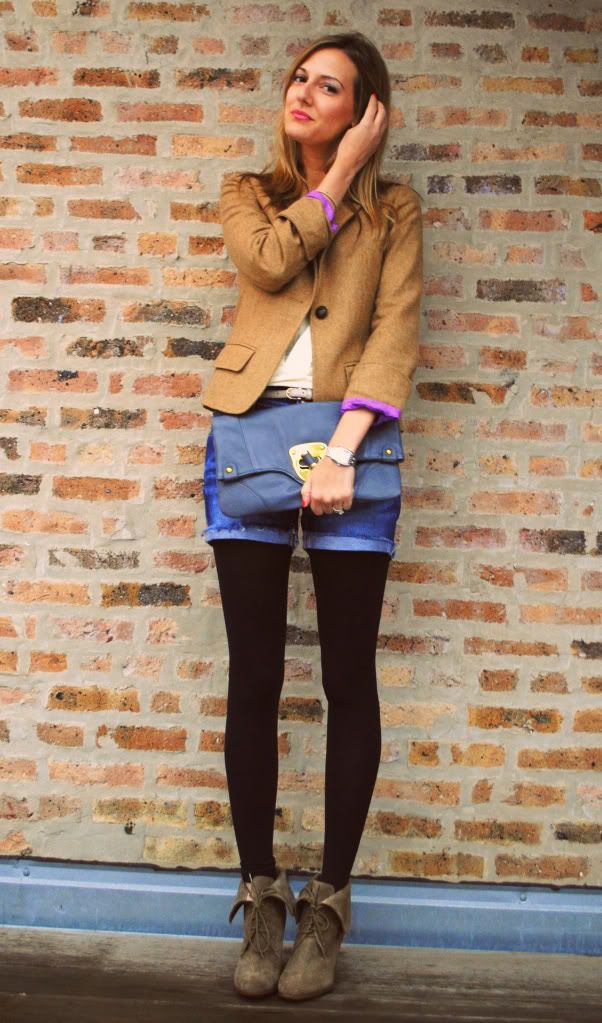 J Crew blazer + belt, UO shorts, F21 top, Zara boots, Express tights, clutch – gift from friend
At a first glance, this outfit may seem slightly adventurous but once you see the demure, classic blazer and hints of lady-like lace all traces of possible edge seem to disappear. I first wore this outfit when in Los Angeles last month when the temperatures were hot enough to wear shorts without tights but I wasn't quite ready to reveal my winterized legs (but here I am again, wearing it again in Chicago where tights are most definitely needed). Sometimes when I travel and spend time in different cities, I like to dress in a bolder manner and take more chances with my clothing than I normally would; it's sometimes fun to be out of your element and take on the characteristics of the city you're visiting.
How was your weekend?