Thrive Mascara Review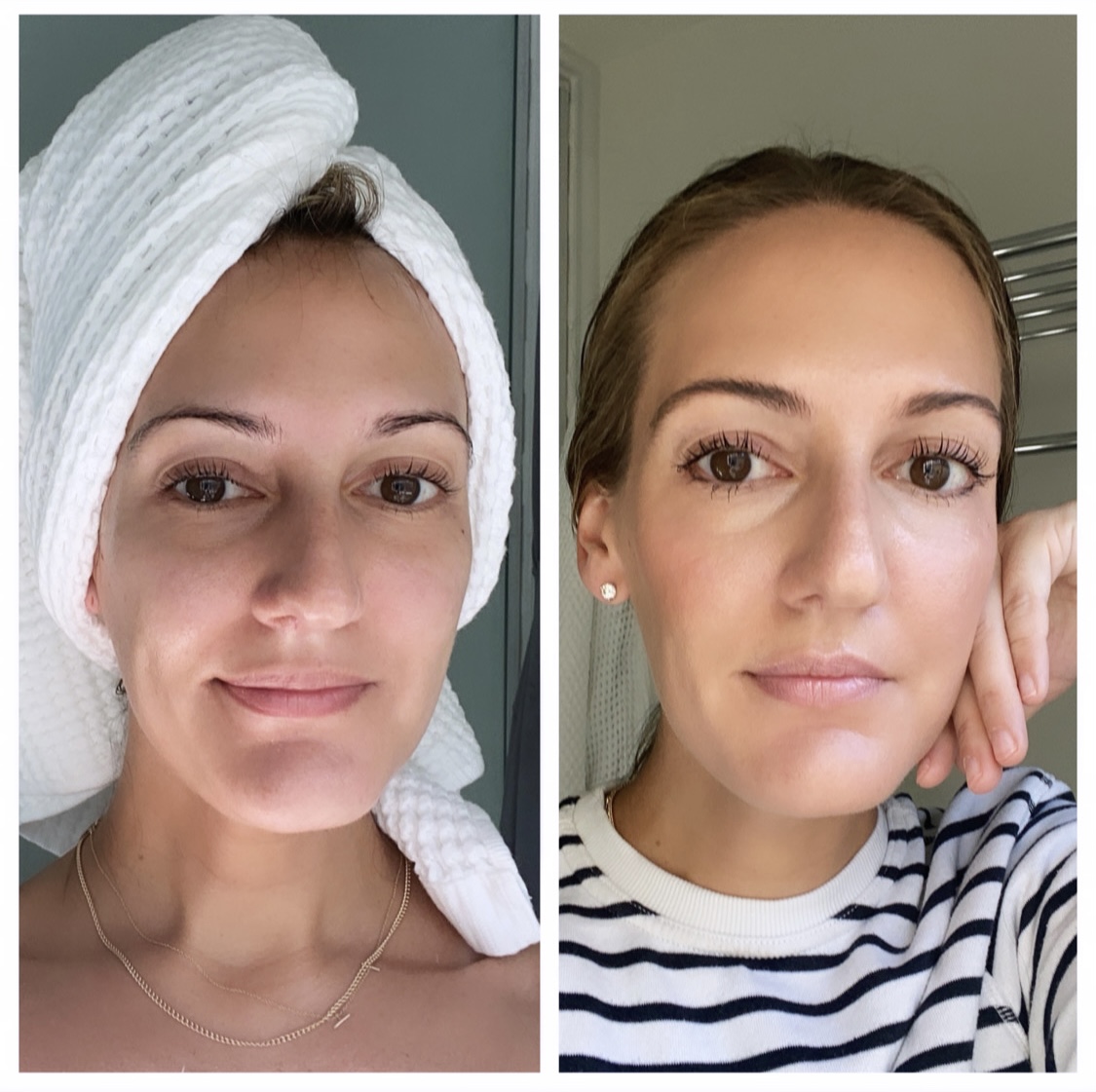 After months, maybe even a year of being served ads for Thrive Mascara, I finally bit the bullet. A mascara that gives you lashes so long they could be mistaken for extensions? We'll see about that. But I'm here to tell you, it's pretty darn good–not without its faults, though, so let's break it down in this comprehensive Thrive mascara review.
Thrive Mascara Review
What I love
The length – It truly does make your lashes look incredibly long!
Clean beauty – I've never truly loved a clean mascara…this is changing my mind.
Removal – It's pretty easy to take off with water, especially in the shower. It doesn't smudge like over mascaras when you remove. But a cleansing balm takes it right off.
The price – Given that most drugstore mascaras at $10ish theses days $24 doesn't seem too crazy for a very good mascara.
What I don't love
It feels wet – Wetter than my typical mascaras. Not a huge deal but I'm getting used to it and have to be more careful when applying.
Lack of volumizing – I want beefy lashes. My lashes are pretty long on their own so I want the illusion of thickness AND length. I wish they had a volumizing version–I'd be all up on it!
I pick at it – The formula forms "tubes" around your eyelashes to add that length so I always want to pick at it and slide the tubes off. But that might be a me problem…ha.
Would I rebuy?
So, I would rebuy Thrive Mascara but it's not my end all be all. I love the length it provides and it's amazing to make your eyes pop for every day. I wear mascara most days. Also, I feel kind of naked without it). The tube formulation is great for length but I think I prefer buildable mascaras to get that volume I so desire. I won't stop exploring mascaras out there but I bet I'll be buying it again in the future.
Have you tried Thrive Mascara?