Still Going Strong with Walmart+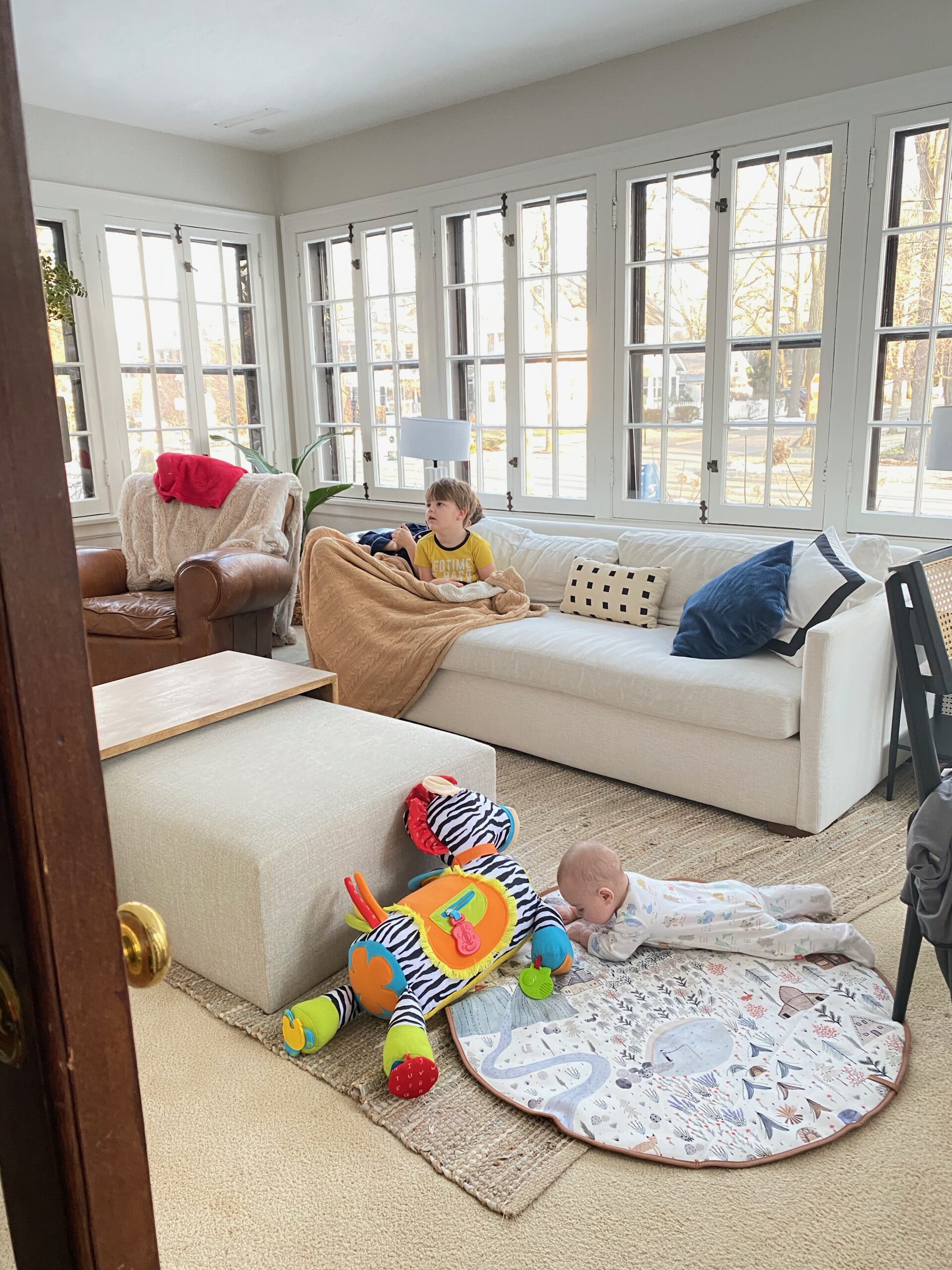 *Thanks to Walmart for sponsoring this post!
Life with three. As you can see from above, It's going well and five months in, we're in a groove. Another life update for you: Walmart+ still going strong. It's still so convenient, there are still tons of benefits, and it's still affordable. You're not locked in and can cancel at any time! And there's still free shipping and it comes super quick (excludes oversized/freight Marketplace items).
Still Going Strong with Walmart+
I have a lot of "oh shoot, forgot that" moments now that we're three kids deep. Walmart+ is what I need in this season of my life. Kids probiotic vitamins (swear by these and they love them) all out? Great, re-ordered on Walmart and they'll be here TOMORROW. I'm surrounded by males who go through tons of food and household goods; and that doesn't even account for the baby who is growing like a weed! He's 5 months, almost 18 lbs, and gets bigger every second. We're entering solids and I forget how much stuff you need (because I gave a lot of baby stuff away!)
And I'm still taking covid precautions so it's lots of curbside pickup for me instead taking the whole fam to the store, so the free shipping, free delivery from our store on orders $35+ (restrictions apply), and curbside pickup are essential for me. I've had Walmart+ since before baby #3 was born and it's been a sound investment.
Let's revisit the benefits of Walmart+, shall we?
Walmart+ free shipping

from Walmart.com with no order minimum (Excludes freight & Marketplace items)

Free delivery from your local store–minimum $35–great for groceries and essentials

(restrictions apply)

Member prices on fuel

Mobile scan & go (an amazing benefit)
So, if you're like me and just want to make life a bit less chaotic, Walmart+ has a benefit or two for you. It's nice to have options when it comes to retailers and as someone who has bought lots of great things from Walmart (furniture, electronics, toys….even toilet paper, AirPods, or my beloved steam mop), I love that I can depend on them right now with Walmart+).