Walmart+ for My Busy Life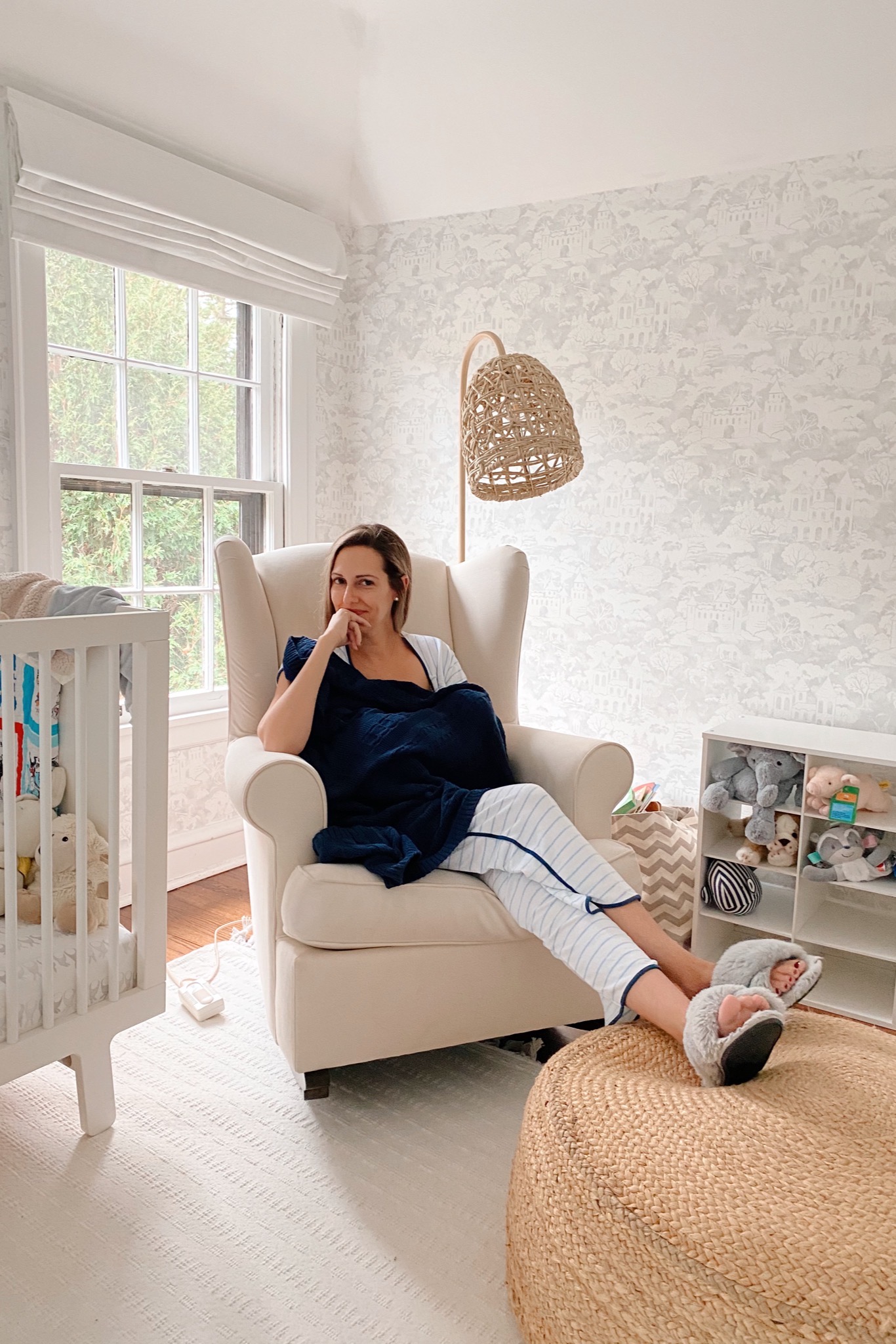 *Thanks to Walmart for sponsoring this post!
Walmart+ is going great, thanks for asking. But really, it's convenient, there are tons of benefits, and it's affordable. The best part is that they introduced Walmart+ free shipping (excludes oversized/freight & Marketplace items) which means there is NO MINIMUM for free shipping–that's right, it's a big one, especially when it comes to free two-day or next-day
shipping.
As you can see from this lounge-like nursery photo, Walmart+ is what I need in this season of my life. I have two older boys (three if you count my husband) who go through tons of food and household goods; and now, we have a new baby who has already grown out of newborn diapers. I forgot how much newborns need! Plus, with the current pandemic looming, I don't really feel like taking the whole fam to the store, so the free shipping, free delivery from our store on orders $35+ (restrictions apply), and curbside pickup is essential to me. I've had Walmart+ since before baby #3 was born and it's been a sound investment.
Let's revisit the benefits of Walmart+, shall we?
Walmart+ free shipping with next-day and two-day shipping options for items from
Walmart.com
Free delivery from your local store (minimum $35–great for groceries and essentials)
Member prices on fuel
Mobile scan & go (an amazing benefit)
So, whether you're deep in the throes of newborn life or maybe looking to not leave the house
for a while (that could be all of us), Walmart+ has a benefit or two for you. It's nice to have options when it comes to retailers and as someone who has bought lots of great things from Walmart (furniture, electronics, toys….even toilet paper, AirPods, or my beloved steam mop), I love that I can depend on them right now with Walmart+.