Need New Bedding? A Brooklinen Review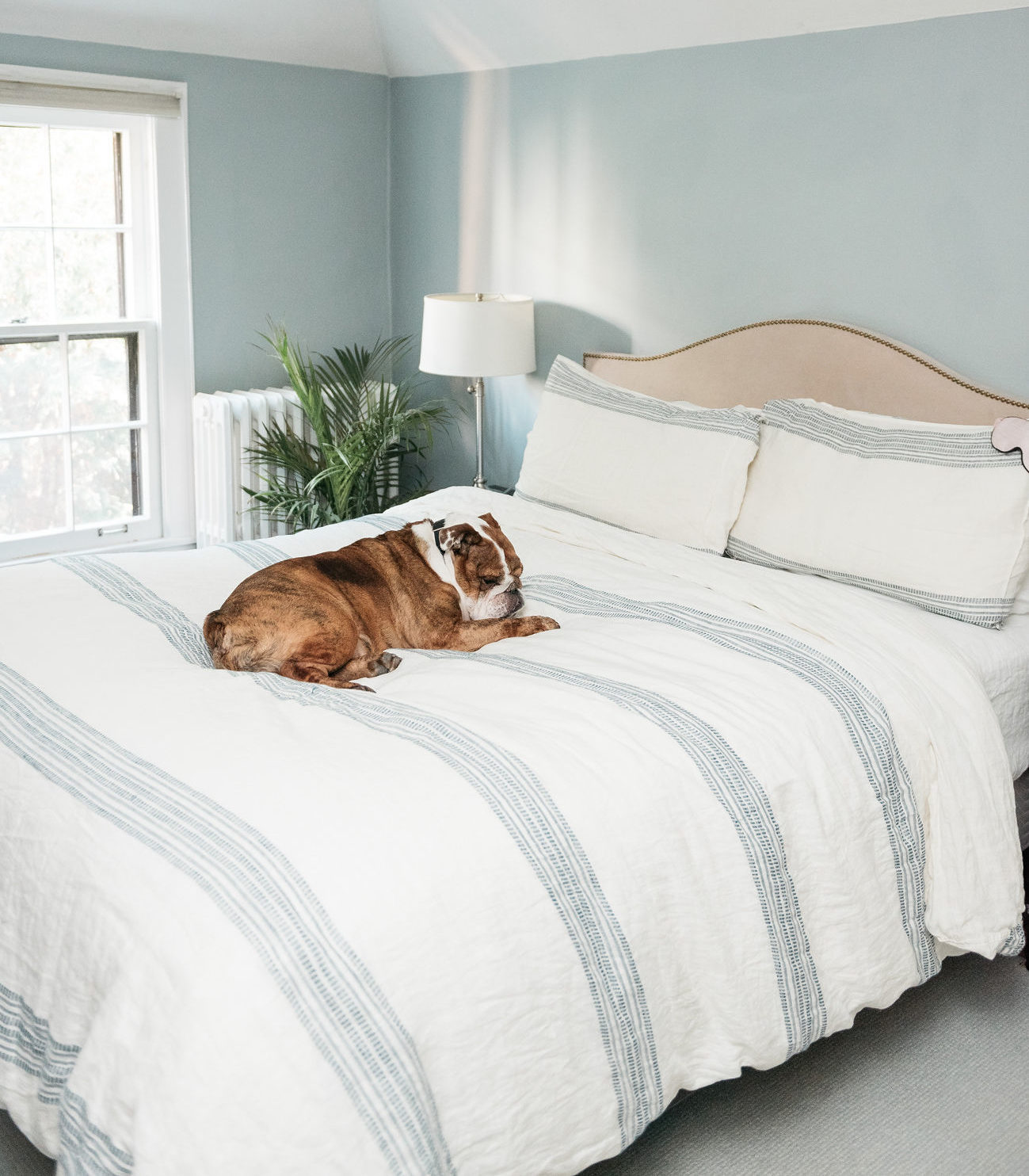 So, we're currently living in our guest bedroom while our master bath/bedroom is being renovated (see our renovation priorities here).  It's temporary but it's really tight in there. I haven't done anything to the room and after living here for the past six weeks, I realized the sheets from 2007 need to go.  We received the Brooklinen linen sheets and duvet and the first night, Eric immediately commented on them:
"These are so soft!"  
"Are they new?"
"They feel so breathable!"
Maybe you run hot at night–or maybe your partner does; Eric RADIATES heat at night…he's like a toaster oven at night.  And we have a queen-size bed in the guest bedroom (our normal bed is a king) so it's close quarters. When the kids crawl into our bed in the middle of the night (yes, they end up there sometimes) I need all the breathability I can get.  My official Brooklinen review:  let's just say these linen sheets have helped our sleeping relationship immensely. I can't wait to get some sheets for the master bedroom (and the price is right so I'll be buying both linen and the luxe sheets).