Shop Your Closet: The White Everlane Skirt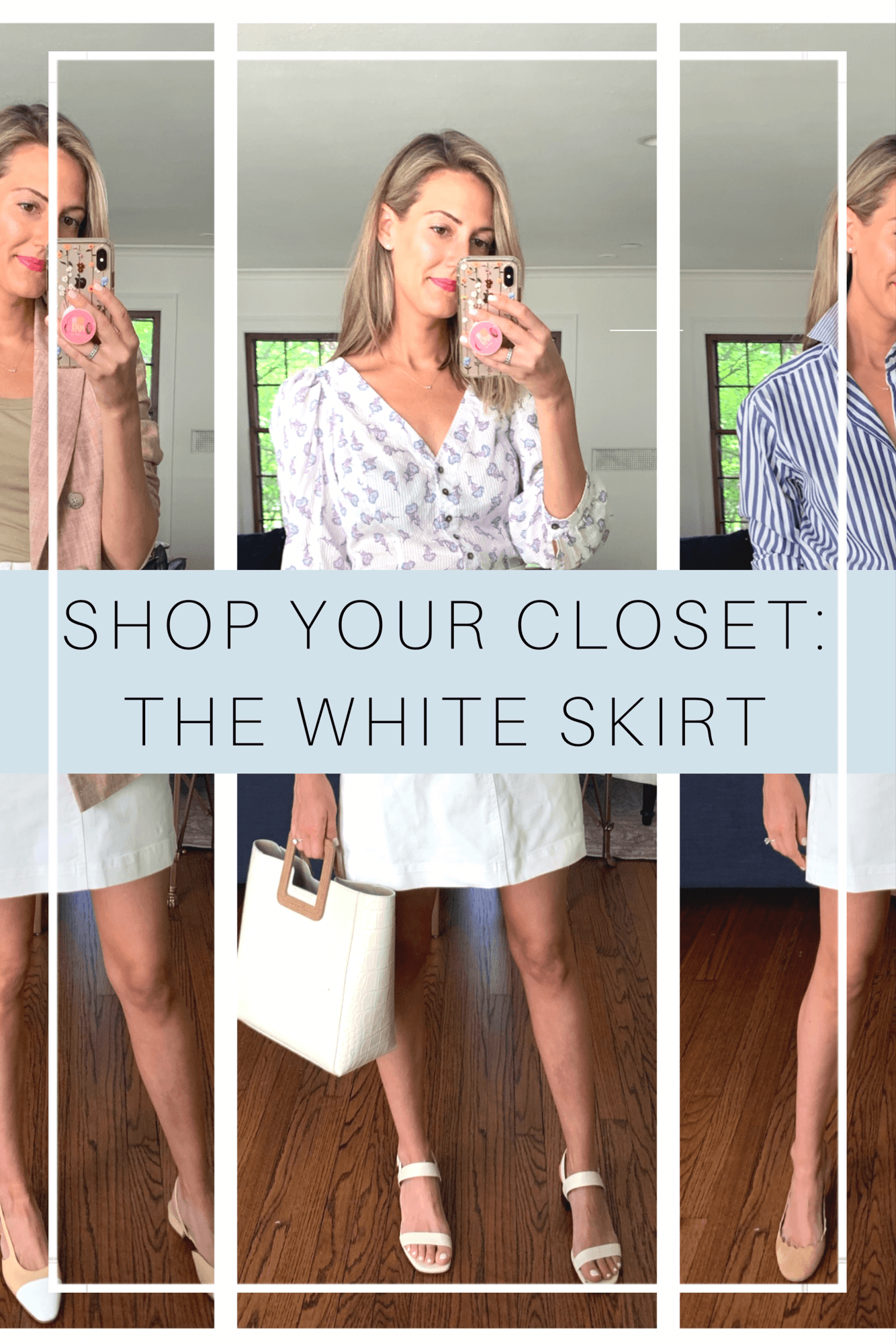 It's only been about five days since I posted about this Everlane white skirt but you may remember that it was also the star of last week's #shopyourclosetseries on IG stories. . Last week on the blog I wore it with a black, linen tank,  jean jacket, and my current favorite $14 sunglasses–easy peasy.  This week, I'm diversifying the look with a distinctly feminine tank, a preppy, Nantucket vibe and one that's festival ready.  That's my main advice when shopping your own closet–try to make something totally different, if possible, and you'll feel like you have a totally new item!  Of course, small tweaks here and there work, but I like to push myself to perhaps prove (to myself?) that the item can be worn in a totally different style.
Check out more #shopyourclosetseries here.