More Classic Fall Looks (From Years Past, Part II)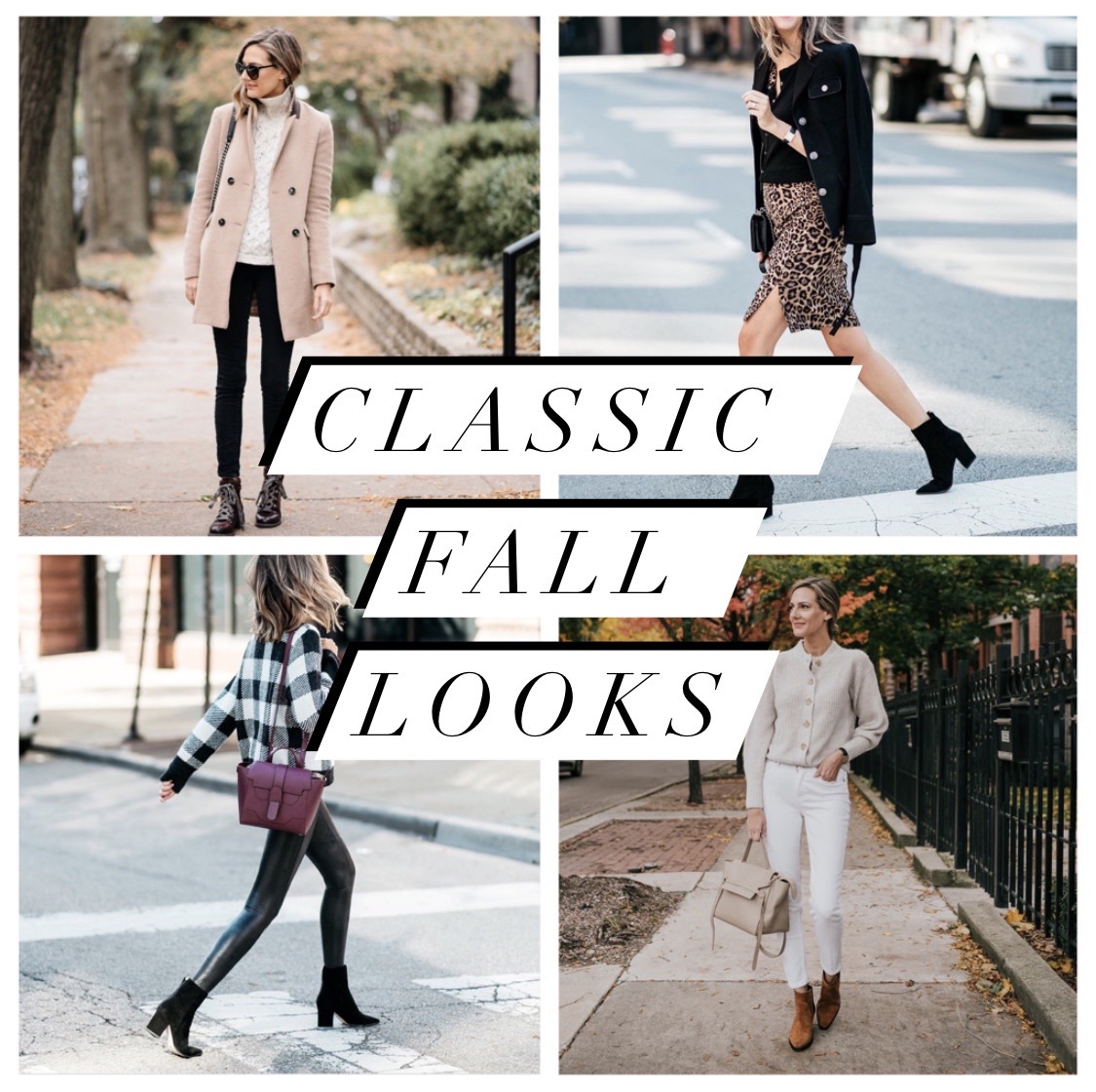 I love sharing classic fall looks from years past; it helps me feel invigorated and makes me realize that there's tons of goodness in my closet. Trust me, I get it–it's hard to resist the temptation of new fall clothes!
This year, it's a little different. As we speak, I am 9 months pregnant and I really haven't bought new things (except for a few projects) because I know I won't be wearing real pants for a couple months. I am longing for jeans, but know that I probably won't be able to fit into my normal pants for months (and after a c-section, you honestly don't want to!).
So, I hope I can inspire you with some of my favorite fall looks from years back. In terms of shopping the items, some are still available! And if they aren't, I found similar, inexpensive options for you. And to get you started, I'm sharing a handful of staples to get your wardrobe fall-ready.