Classic Fall Looks (From Years Past)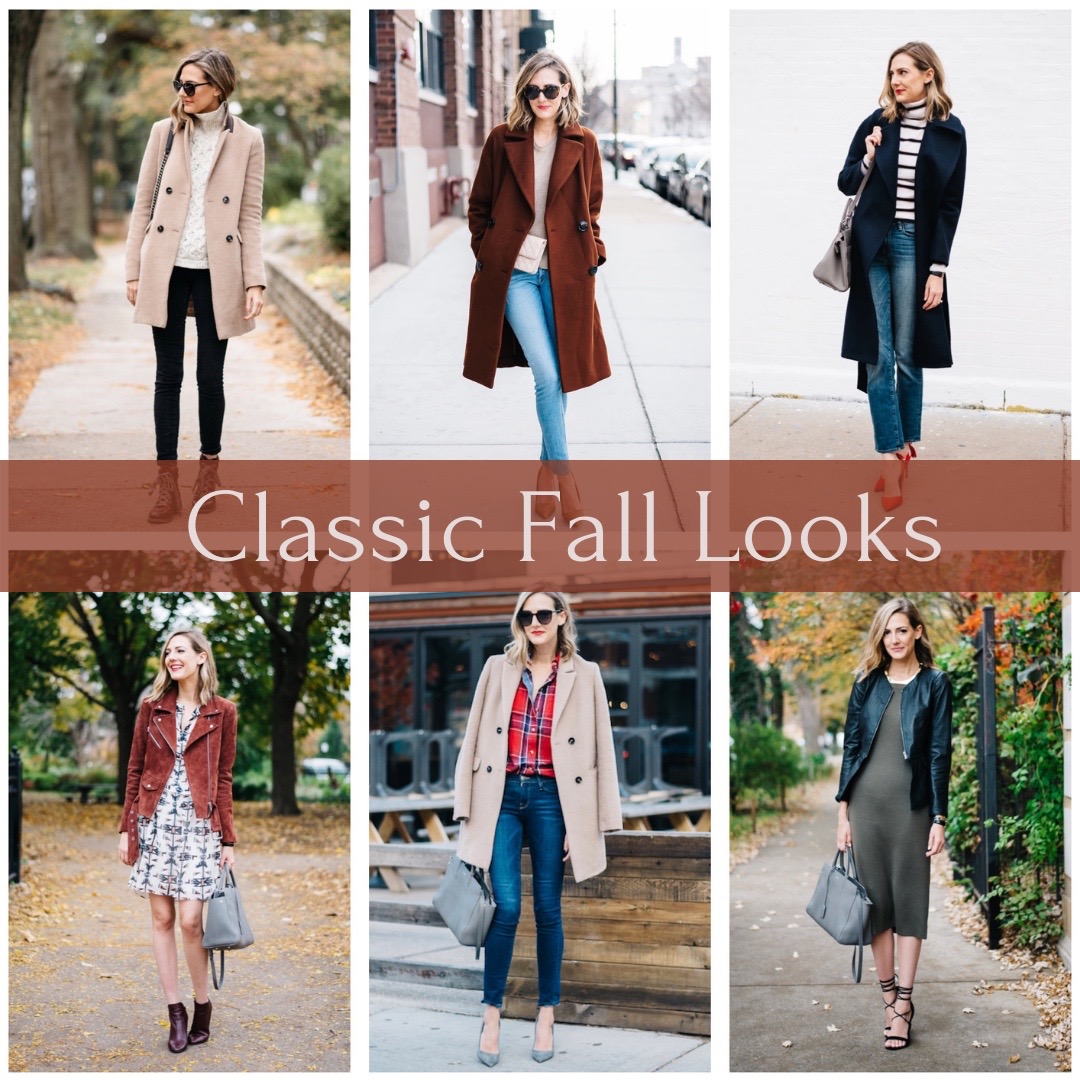 The best part about documenting all my outfits for the past nine years (gulp) is that I can scroll through my phone for inspiration. Fall looks are my favorite–there's just so many good ones! My favorite thing is when I see something while scrolling and think, "I forgot I had that!" Whereas my least favorite occurrence is when I see myself wearing something cute only to remember that I donated it or sold it. But it helps me remember the items I love and while I'm constantly trying to find new ways to wear old items (hence #shopyourclosetseries), I really like seeing what worked in the past, too.
Here are my favorite fall looks and what I love about them: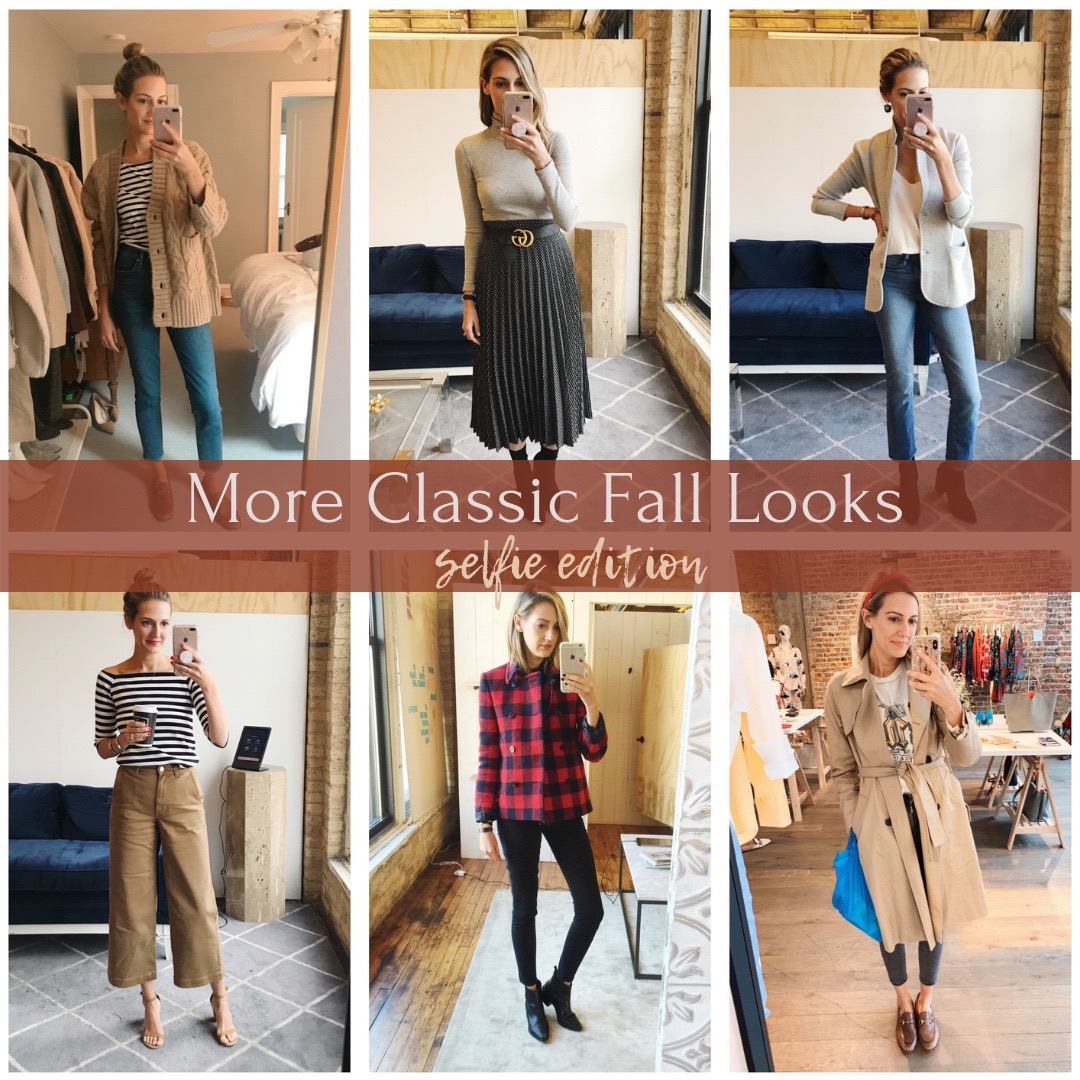 And I threw in some favorite fall looks, selfie editions, too. You all seem to like these just as much as the pretty and styled photos that Melissa from Iron + Honey takes of me (we've been working together for years). Sometimes a quick outfit selfie is all you need!
I love a huge, chunky cardigan. Add stripes and loafers and you're eternally cozy.
You all went nuts when I posted this pleated skirt with a Gucci belt two years ago–I still like wearing my belt up high like that!
That J Crew sweater blazer is years old and still for sale! Which means: not a trend.
This outfit launched a love of Everlane wide-leg crops for me. It's one of my most pinned outfits on pinterest!
Buffalo check for life! I feel like it comes and goes in terms of popularity but it's always such a cozy choice.
Ok, you caught me–this isn't fall–it's last spring BUT it felt like fall on this day in London (seriously, it was ice cold and windy).