Brooklinen LDW Sale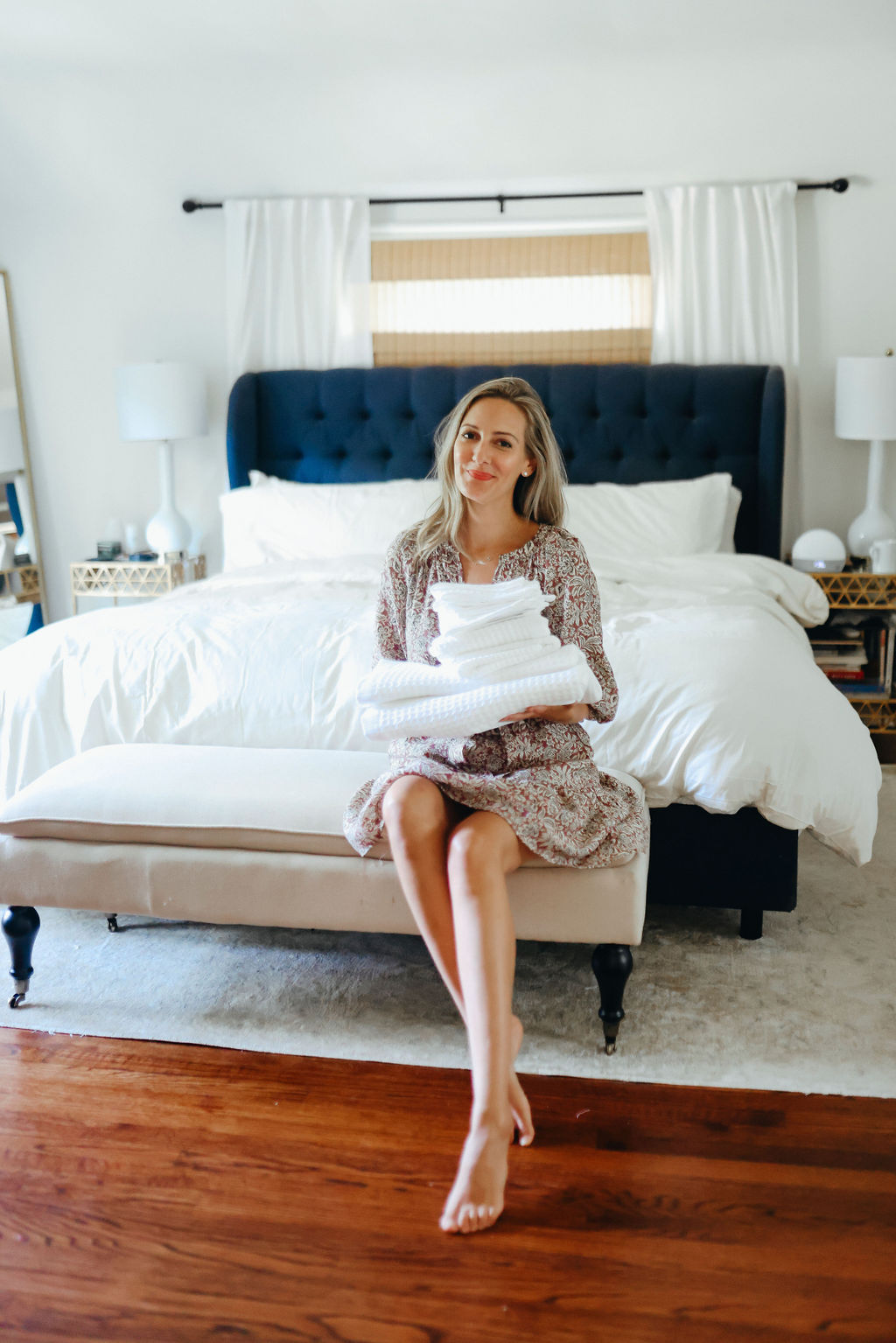 *Thanks to Brooklinen for sponsoring this post!
I'm obsessed with nice bedsheets and fluffy towels. I worked with Brooklinen several years ago on my guest bedroom, which I was living in full time while our primary bedroom/bath was being renovated; I enjoyed the linen sheets SO much (mainly because that bedroom is HOT and my husband radiates heat while sleeping). Now, I have since worked with other bath and bedding brands before, but much like skincare or clothing, I believe there are many brands you can purchase that have a great product and price point–and Brooklinen is one of those standout brands that needs to be on your radar. And all Brooklinen products are 15% off for Labor Day Weekend!
A few years ago, once we finished our primary bath, I treated my husband and I to fluffy, white bath towels from Brooklinen. These towels are AMAZING. I abuse my bath towels; I have no problem wiping my makeup on them and they put up with constant washing and drying. And you know what? They're just as fluffy and thick and soft (and WHITE) as they were the day I bought them. My husband calls them our "fancy towels" but they're such an awesome price point. And they've never been bleached.
Brooklinen LDW Sale
And because, as I mentioned, I believe in owning multiple sets of bedding (I change my sheets weekly–how about you?), you must get the Luxe Hardcore Sheet Bundle. Smooth, crisp, and soft–how do they do it? And this sheet bundle is great because it comes with extra pillowcases AND a duvet; it's already a deal but with the Labor Day Sale, the extra savings are incredible. I have it in cream because I love a little richness as fall approaches.
A few notes about the Brooklinen sale: