An Almost Spring Look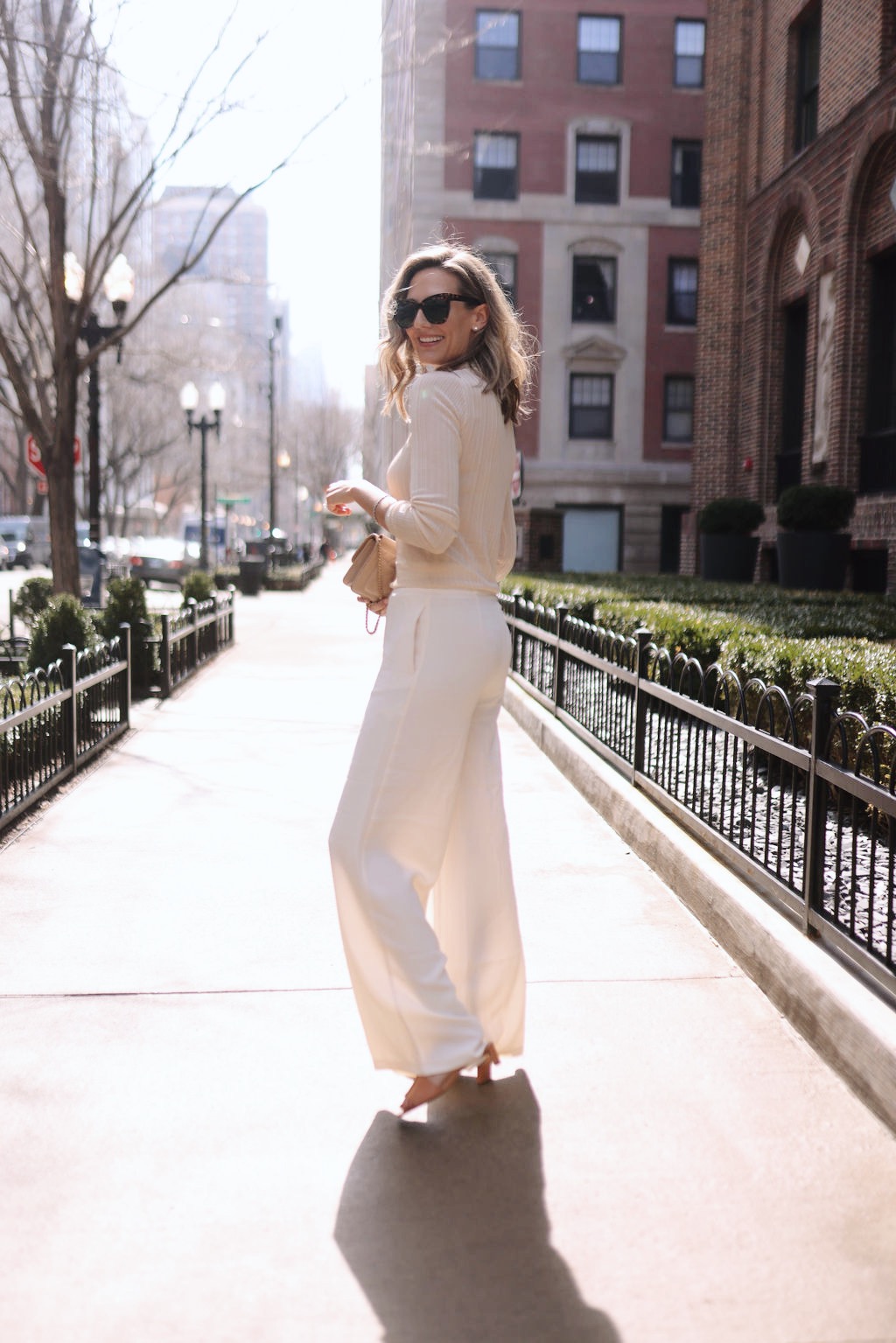 *Thanks to Karen Millen for sponsoring this post!
It's not winter but it's not quite spring. Well, in Chicago, we're at the "almost there" home stretch. It's fake spring which means we'll get a little winter weather until spring is here to stay. Mother Nature likes to give us a little snow in March or April to throw us off…makes us appreciate spring and summer more, I guess?
Meet Karen Millen, a UK-based brand with chic separates that I just KNOW your closet will appreciate. If you're not familiar with Karen Millen, it's been a brand for about four decades and has been providing well-made, classic pieces that are the foundation of your wardrobe (sounds like my kind of brand!) Her pieces transcend trends and will be those in your closet for years to come.
An Almost Spring Look
How great is this chic, springy silhouette?
What I'm wearing this ribbed jumper and these wide-leg pants ($88!)