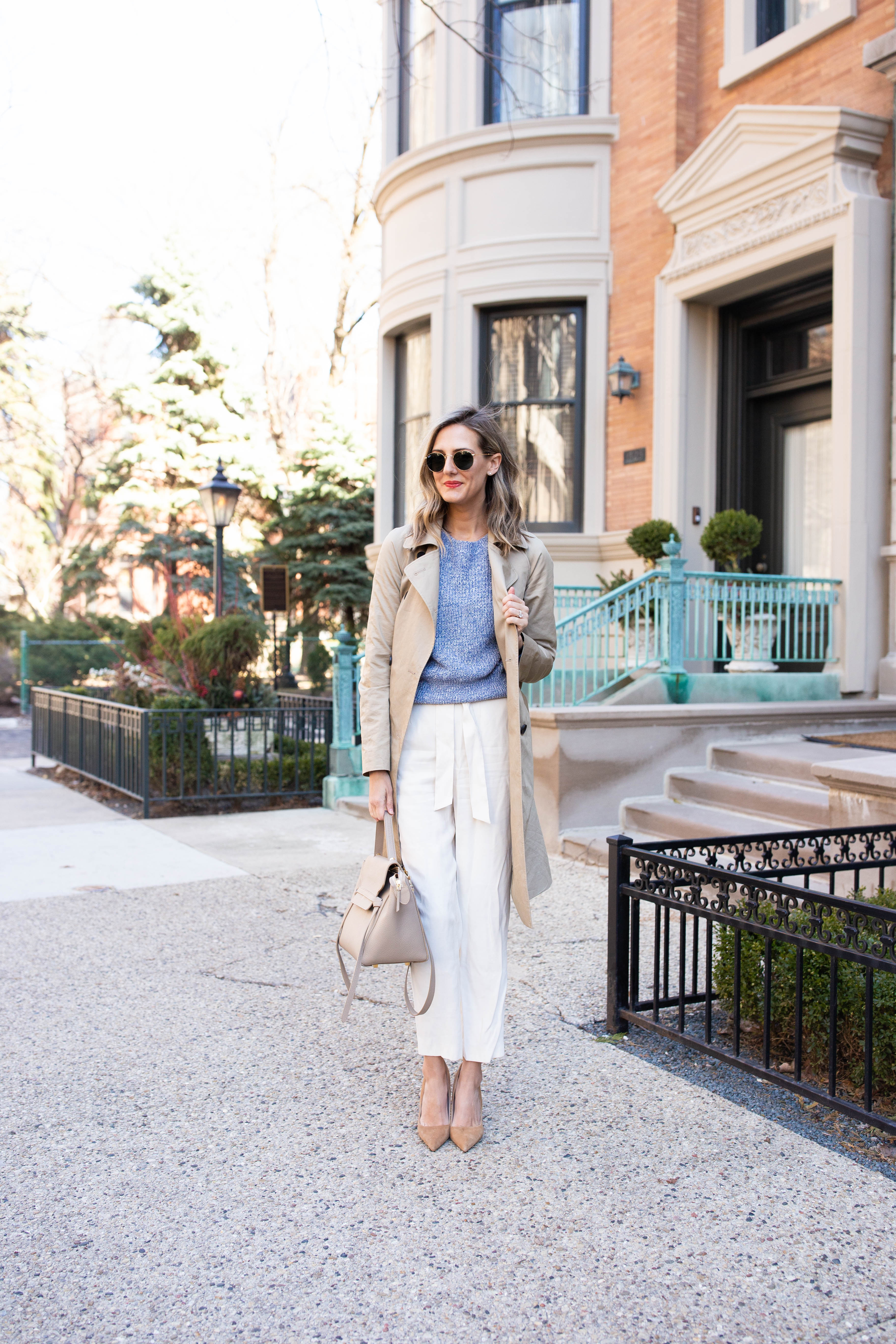 I have to start this post with saying I'm sorry for featuring these white pants (originally worn here), yet again, when they're sold out EVERYWHERE, but I really like them and will probably continue to wear them–because that's what I do.  That being said, I understand how cruel it is to wear these over and over only to find they're sold out everywhere.  But honestly, there are plenty of white pants out there that can get the job done–I searched high and low for high-waisted, white pants…the paper-bag waist was just a bonus.  I found a few pairs that fit the bill and I think you'll like them a lot; plus they're all under $100 (just like mine were!).  Here are the top three high-waisted, white pants under $100 I could find on the internet for you–enjoy!
White Pants Under $100
This pair from Express looks just like mine!  And they're a great price at $69.
These white pants Need Supply are structured and chic.
These are a little more stiff, but Everlane makes a great high-waisted, white chino for $68.