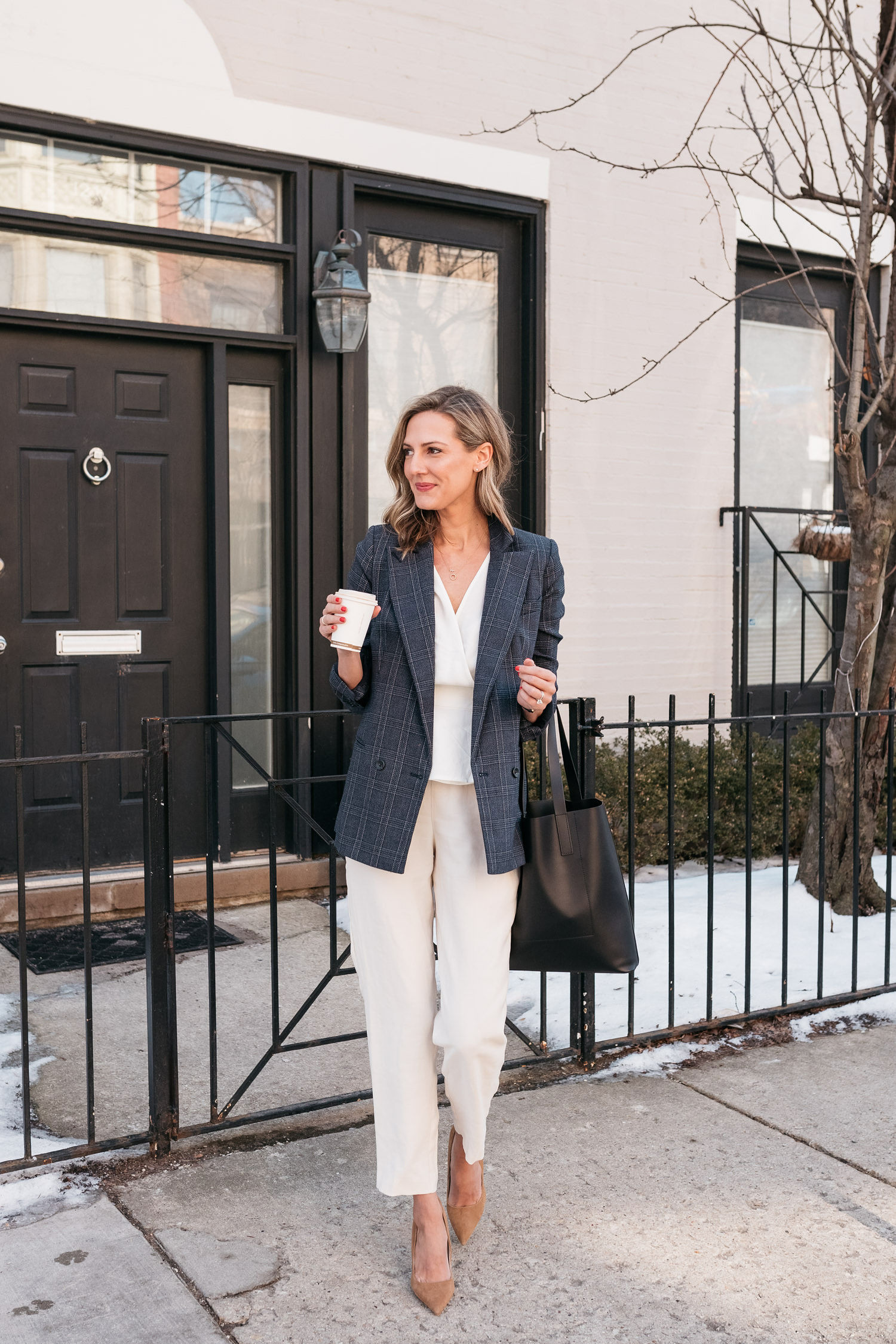 I'm SO glad you all have been both requesting and loving my work wear outfits  on the blog, on instagram, and on IG stories.  To me, it's less about looking corporate and more about the fact that I gravitate towards tailored looks.  Sure, I love jeans and a t-shirt (…probably with fancy shoes), but I can't resist a good, ol' menswear-inspired blazer or trousers.  I also love to wear pair of slacks like these with a tee, out in the wild.  And at Nordstrom, you can find awesome business casual pieces for under $100; that's right – every piece of clothing I'm wearing is less under $100!  So while I love a good investment piece, it's also possible to find tailored, chic staples that won't break the bank–and I bet everyone at the water cooler will ask where you bought them, too.
Five Business Casual Work Essentials Under $100 at Nordstrom
I have these Leith pants from last year in a 'buff' color and they're $65! (see them worn here)
Poplin cotton is amazing for the office – it provides extra structure. ($85)
Who says your skirts at the office have to be boring?  This midi skirt would look amazing with any white top/blazer for spring. ($75)
Love the pale pink of this tailored blazer ($99).
This sheath dress looks a lot more expensive than it is (it is supposed to look like those wool sheath dresses but it's actually cotton) – and that price! ($88)
*Thank you to Nordstrom for sponsoring this post!