Shop Your Closet: A Moto Leather Jacket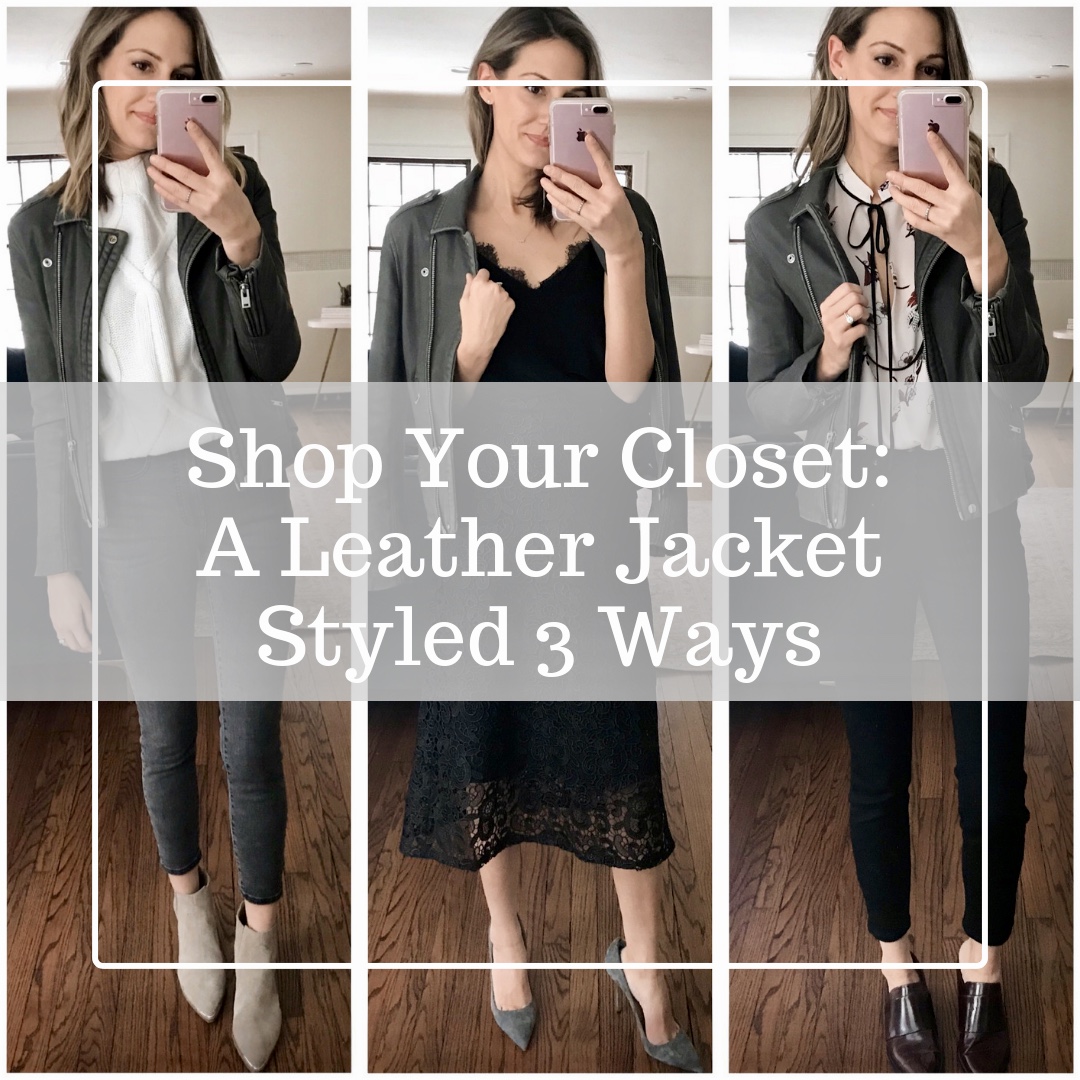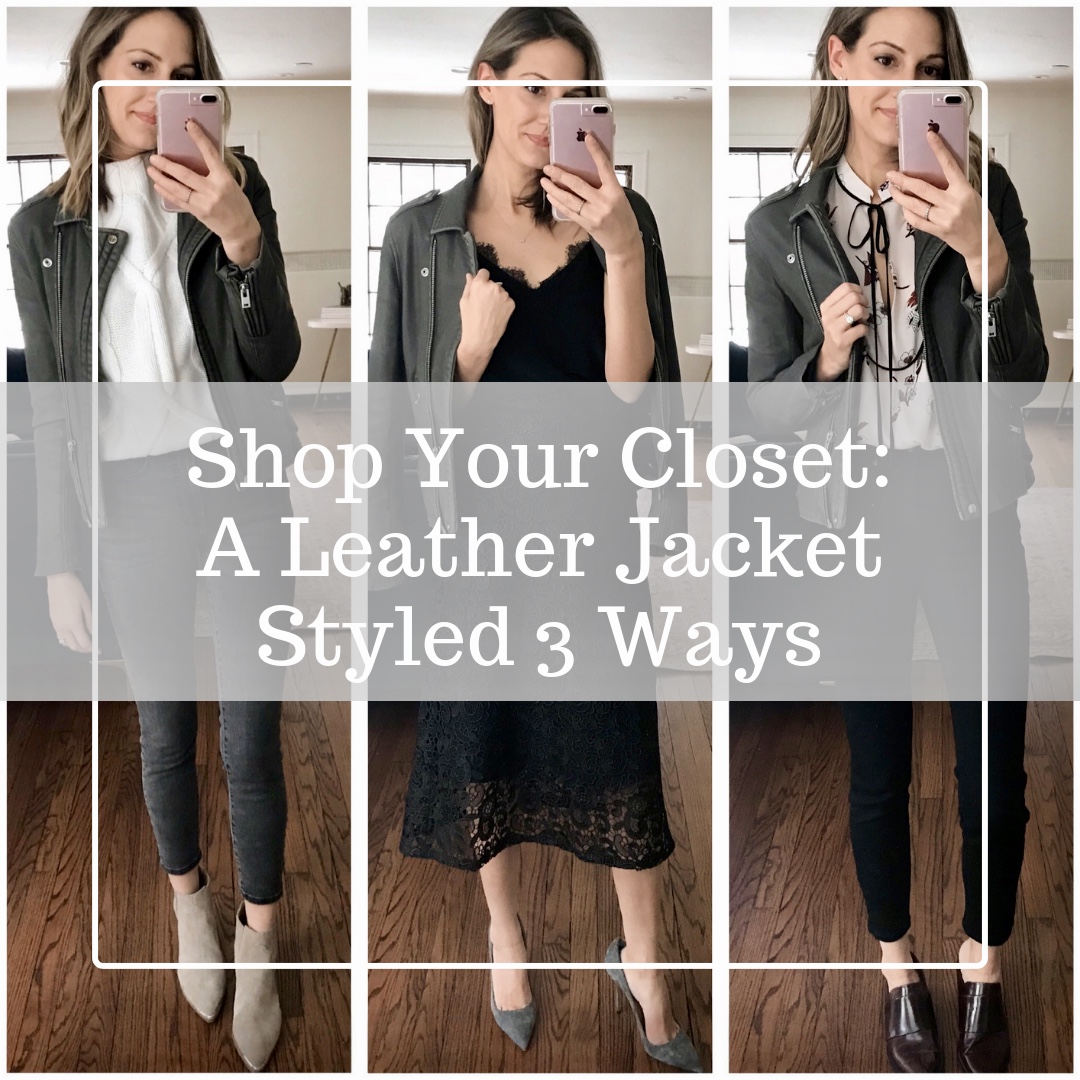 Welcome back to the 'Shop Your Closet' series!  This week I am showing you how I style a graphite/grey moto leather jacket three ways.  A little background on this piece: it's an IRO jacket I snagged from a fall friends & family sale (so it was probably 30% off retail) in the fall of 2016 (and I'm wearing a size 38).  I had just had Teddy and if you can relate at all, your body can be frustrating to dress in those first few months postpartum.  My regular clothes didn't really fit and I didn't have a big bump anymore so I would've rather not accentuated my belly.  I was working at a fashion company, on maternity leave and about to go back to work; I knew I wanted to snag a few pieces for my back to work debut.  My solution is always to invest in jackets.  They make or break an outfit and always add an extra layer of style.  Plus, they fit me even when my pants wouldn't!  The best part is that IRO has been making this jacket for years so it doesn't feel trendy to me – a great moto leather jacket is a classic AND versatile piece.  Also, yes, IRO is expensive so if you're on a budget Blank Denim has awesome leather jackets as does Madewell.
It might be helpful for you to know my process in styling outfits for this series and honestly, I hardly have one.  I love styling clothes and there isn't much planning that goes into this; I choose the piece first and decide to style three distinctly different looks.  I do it all on the fly because that's what shopping my closet is to me.  It's using what you have and being quick about it.  You have great pieces sitting in your closet that are probably being overlooked!  Does that mean you have to cease all shopping?  Of course not – I'm not either, but know that you have great items that you already own that can be paired with your newer pieces.  I've shared this tip before and I am pretty sure I learned it from a styling friend in college: when purchasing a new item, imagine in your head three different ways you'd wear the piece–preferably with items you already own.  That really stuck with me as an impressionable 19 year old and I've lived by it ever since.  (Occasion dresses don't really need to abide by that rule.)
See past 'Shop Your Closet' posts featuring a black, crewneck sweater here and a classic, white button-up here.