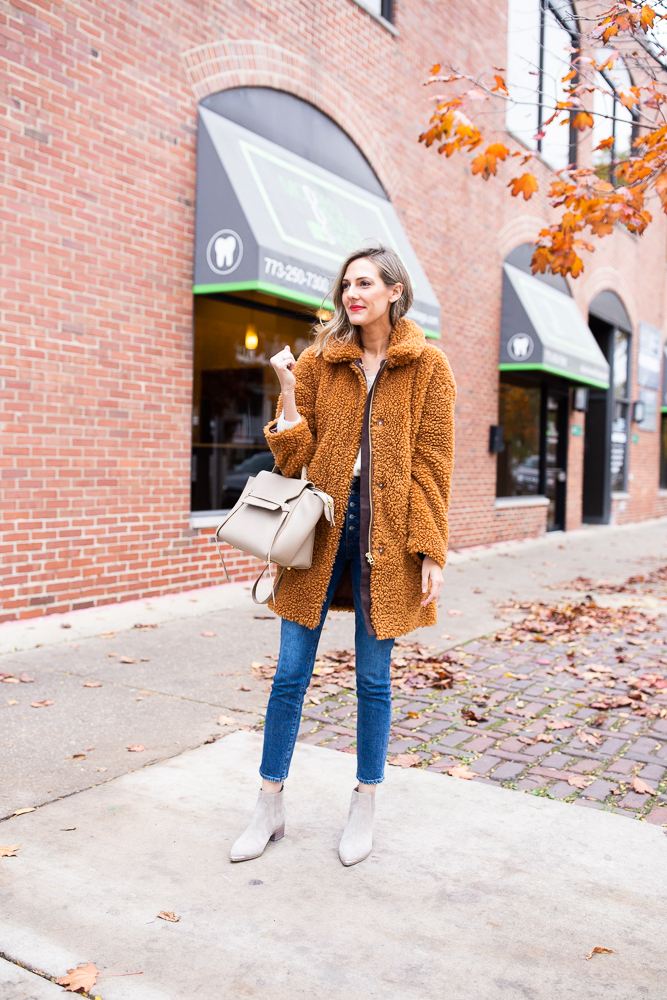 Well, it's official – no more hiding behind flimsy outerwear…winter is here.  With winter brings many coats; it IS the outer part of your outfit, after all. The holidays are also upon us (can you believe it's Thanksgiving this week?!) which means lots of giving and finding the perfect gift. Who wouldn't want a fabulous coat, like this J Crew teddy (via a little shopping on eBay).  Don't worry, I won't tell if you gift yourself a coat, too.
Did you know that eBay is a great place for holiday gifting?  Let me tell you a little about my love of shopping on eBay…it started when I was 16.  Where I grew up in Ohio, we didn't have many of the stores I longed to shop at, so eBay was where I found the special items, like designer handbags and clothes.  I've been a member since 2002 and my love has never waned (I have 100% positive feedback, too, NBD).  When I teamed up with eBay for this project, you wouldn't believe how many great coats I found at amazing prices–like this J Crew textured teddy.  It's a great place to find something that's sold out, too (I'm currently looking for a handbag on it as we speak).  If you're new to shopping eBay or a little rusty, 80% of eBay products are brand new and ship within two days of purchase.( Shop more coats on here.)  I'm particularly loving the selection of both J Crew coats and Madewell coats.  (And don't forget to check out the daily deals!)
Happy shopping!
*Thanks to eBay for partnering with this post!