Nine Ways to Wear the Everlane Wide Leg Crop Pant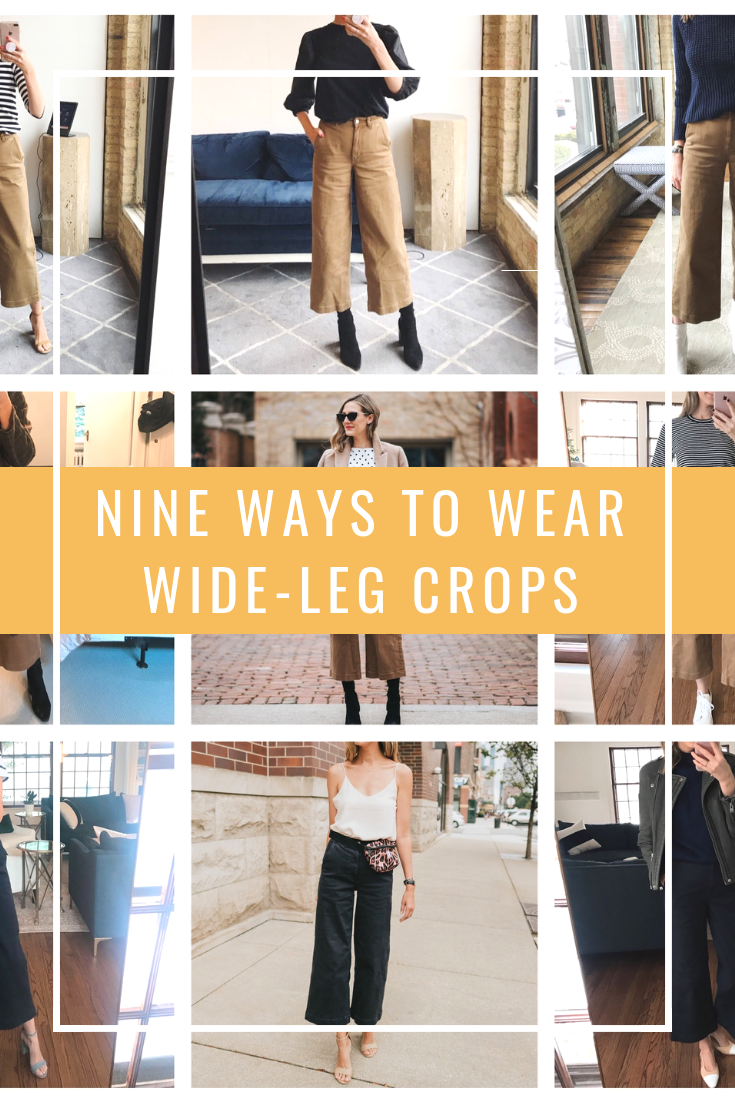 Wide leg crop pants are my JAM. What started as a culottes obsession at a young age, resurfaced when they became the "it" pant of 2015 (see my post on culottes here). It was nice to see a silhouette departure from skinny jeans. Wide-leg crops differ from culottes in that they're a thicker, cotton or even denim material (culottes tend to be more flowy and could pass for a skirt–check out my tips to wear them here). I got my first pair of the Everlane wide leg crop pant in 2017 and it's been a love affair ever since. Outfits of me wearing these pants are some of my most popular pins on Pinterest and I think it's because people want to wear them but are afraid to bite the bullet. I receive so many questions about them in both real-life and online about how to style them and fit. The most common sentiment is, "I could never pull those off." Oh, but you can…and you will. After you master how to style these fantastic pants, you know what the best part is? They're season-less. So prepare to get lots of wear.
Some helpful tips for buying, wearing, and styling your Everlane wide leg crop pants:
They run TTS, if not slightly big. I'm a true 2 and that's what I wear but if I accidentally bought a size down, I could fit into it.
I'm 5'9″ and wear the regular length. I have plenty of petite friends who rock this silhouette so don't let that deter you–because they come in short lengths, too! I also think they look amazing on curvy women; they're a very flattering silhouette on so many bodies!
They're truly season-less; I wanted to show you that I wear them all year round because I actually do! Whether it's with flat sandals or heeled booties–they work.
It's all about proportion when wearing these. If it's your first venture into a wide-leg crop, then keep it slim on top–think fitted blouses, sweaters, tanks all tucked in.
If you're going to wear ankle booties with them, it looks best if skin isn't showing; a pair of sock booties looks great here.
Prepare to get complimented. Seriously–they're conversation starters.
Even though I love them, Everlane isn't the only wide-leg crop out there (but they do have the best price point at $68). Also check out: Madewell, Rachel Comey, and denim brands like Paige (I have these from last year!).