The Billie Razor Review: Part II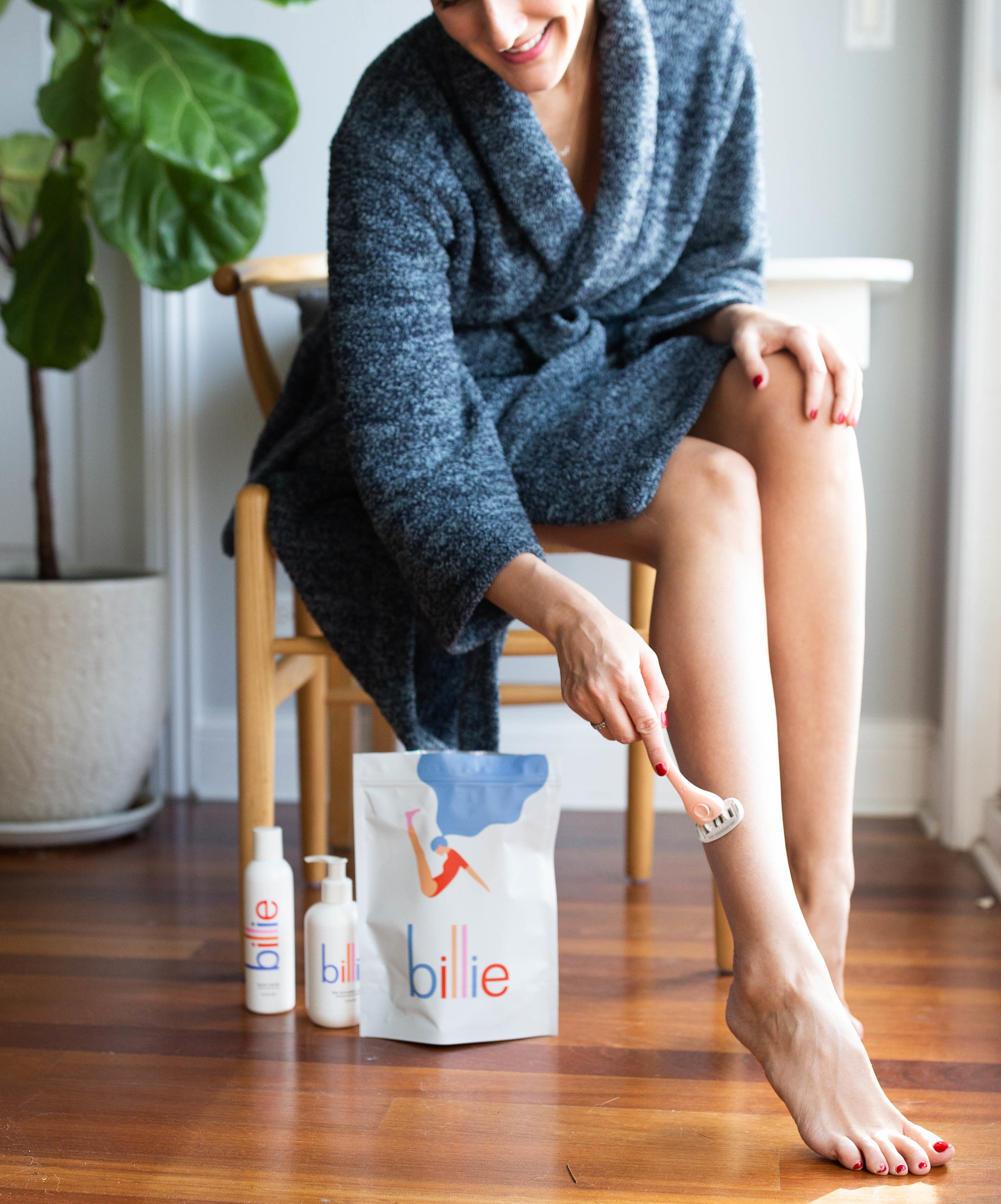 I have to say, I am PUMPED for this partnership. About six weeks ago, I was influenced by others to purchase the Billie razor. I'd seen the ads on facebook and instagram and I'd seen my fellow bloggers talking about it, too. I looked at the razor I had and knew I wasn't that attached to it–plus, it's expensive! So, I took the plunge and dug into the Billie world. (Check out my review of Billie in October!)
What makes it such a great razor?
There's no pink tax. Raise your hand if you hate that razors are ridiculously expensive. Billie is changing the industry; the starter kit that includes a razor, magnetic holder, and two cartridges is only $9! (the razor I used to buy at the store was at least $15 for all that and did not include a magnetic holder.)
It's a close shave. Really close. I use shower oil + the Billie razor and my legs are silky smooth. Also, sometimes I don't even use anything at all to shave with it because of the built-in charcoal shave soap is enough! (Also, it works great on my bikini line and under arms.)
The magnetic razor holder is a game changer. I used to always put my razors on the shower bench and they'd rust up quickly; I love that I can stick my Billie razor on my shower wall for an easy reach.
It's a subscription service. I know this can deter people but perhaps you're like me and don't realize that you need more razor cartridges until you are IN THE SHOWER. Then I forget AGAIN to buy them when I'm about and about. I have my Billie cartridges set up to come quarterly–you receive four (I really only shave once a week during the winter so that's enough for me). Perhaps in the summer I'll have them come every other month. And it's so inexpensive! $9 for FOUR shaving cartridges is unheard of; that alone is what made me make the switch.
I love their marketing. They *gasp!* actually show body hair. I mean, most women's razors show a woman with NO body hair shaving her already airbrushed, smooth leg. Helpful.
I love when brands that I try and love reach out to work together–nothing could be better in my world. Thank you to Billie for sponsoring this post!