The Best Teddy Coats That You Can Wear Now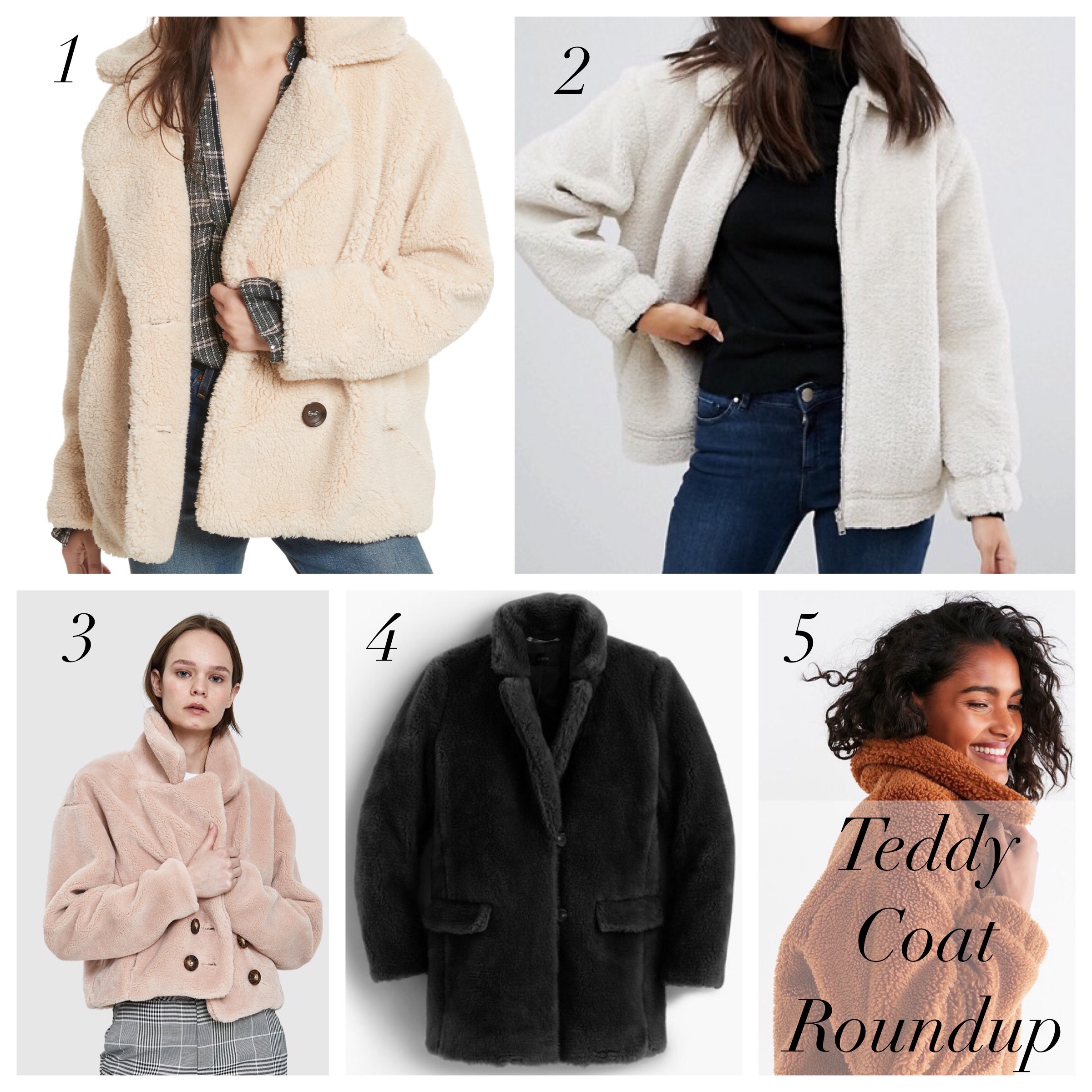 I don't think I can explain how much I love my teddy coat.  I wear it A LOT (it makes an appearance on instagram often) and every time I wear it, someone shoots me a compliment.  It's so soft, heavier than it looks and makes me feel like a cozy bear each time I slip it on.  And you know what, I know the retail industry is really pushing spring on you hard (I work in it…I should know).  And if you're going on vacation or living in a tropical climate (lucky you on both counts), then you should embrace the warm weather clothing.  But if you're living in a place where you think March = spring but really you're lucky to get a COUPLE nice days in April and spring doesn't truly arrive until May, then don't reject coats and jackets quite yet.  I get it; once January comes, all I want is a spring wardrobe, too.  I try to resist unless I'm going on a warm-weather vacation because nothing is sadder than buying clothing that you can't wear in the near future.
1. Peacoat, slightly cropped, wear it until the first spring day (which comes in May around here)
2. Under $100 and the off-white color is amazingly unexpected
3. Now this is a teddy you can wear all year round – it's blush!  But really, that color.
4. I can't get over this chic black style – it may or may not be in my cart
5. Also under $100 and the bomber style is extra chic