Six Dress Ideas for Summer (See Jane Wear)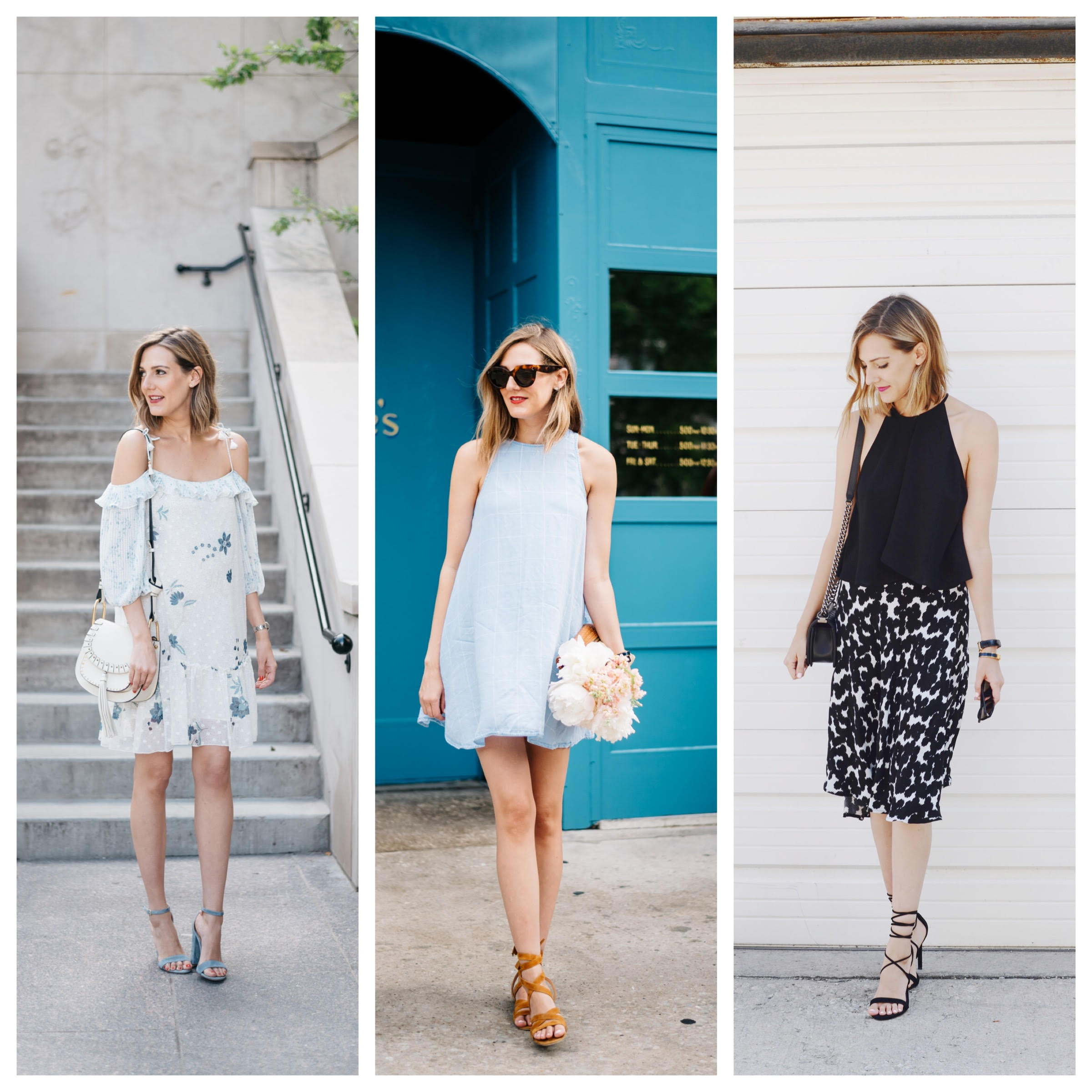 A lot of my outfits don't make it to the blog--I just snap them on my iphone when I remember. Because I tend to err on the side of classic, I thought it'd be helpful to round out some summer dress favorites from past years.  Dresses are my staple when the weather is warm but there are so many ways to wear them–I try not to let myself get stale.  Plus, dresses are more often than not: maternity-friendly.  In half of these outfits, I'm pregnant!  My top tips:
Try new silhouettes! I try not to stick to one silhouette and force myself to be adventurous with new shapes.
I'm typically a solids gal, but as you can see above, sometimes prints and patterns are just what I need.
Try linen–seriously.  Yes, it wrinkles but it is such a great fabric that looks effortless, even when it's not perfectly pressed in the summertime.
*All these outfits are from last year or the year prior so most items aren't available – I provided similar items.
look 1: See by Chloe dress, Steve Madden heels, Chloe bag
look 2: Rails dress (similar here and here), M Gemi sandals (similar)
look 3: ALC skirt, Zara top, Steve Madden shoes (similar)
look 4: Aara dress (similar here and here), M Gemi sandals (similar),
look 5: Equipment dress, vintage silk scarf, J Crew sandals
look 6: ATM mock neck, ASOS pencil skirt (similar), J Crew heels (similar)