I Listened to Your Podcast Suggestions (..And Am Ready For More)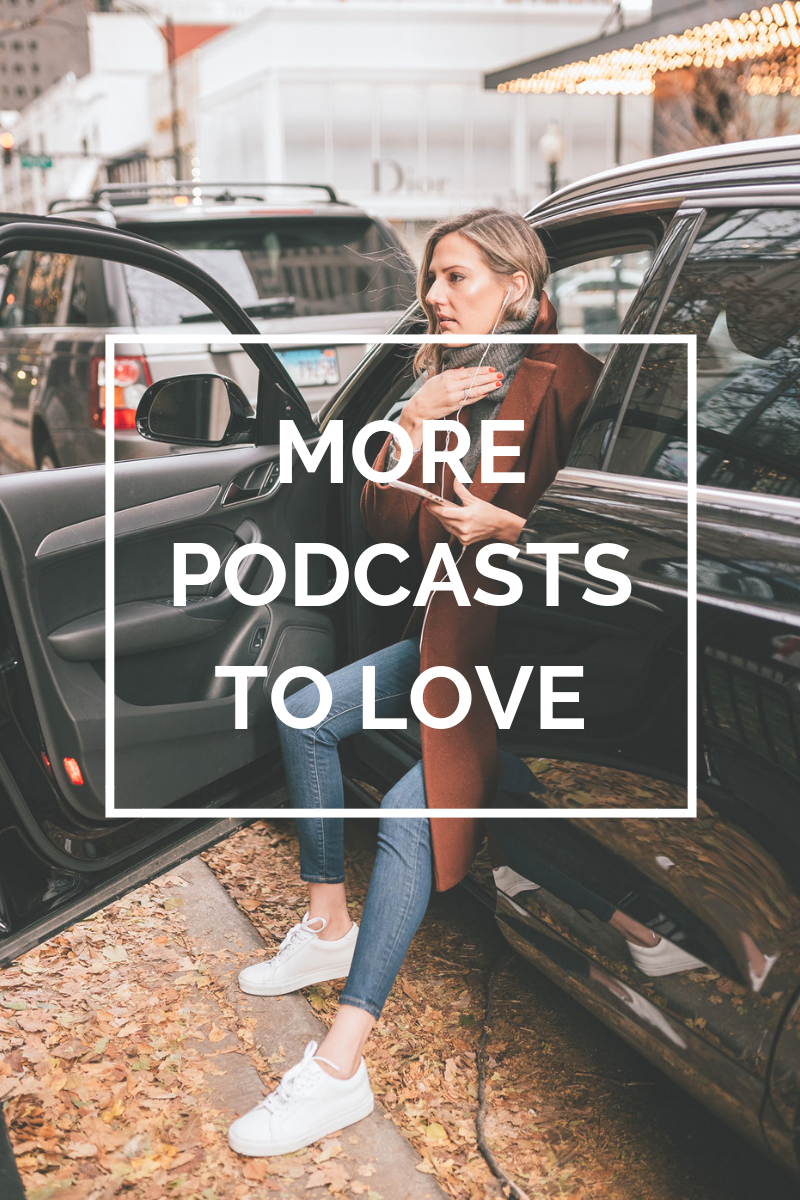 Once I listen to a podcast, I can't stop.  I'm insatiable and digest the content quickly–while I'm in the car, doing housework, writing emails–it's all free podcast time.  Last fall I talked about some podcasts that I LOVED (check them out here); About half are about fashion start-ups, entrepreneurs, or best friends gabbing, but other are usually scintillating investigative series–that are usually unsolved…ugh.    Except for Broken Harts (which is new-ish), you all suggested the podcasts below and they were awesome, so thank you!  Here's what I thought:

Uncover: Escaping NXIVM – WOW.  Couldn't stop listening.  The whole cult factor really drew me in immediately and the whole story was crazy.  The interviewing of this story was super approachable because the narrator and subject knew each other from growing up.  Highly, highly recommend.

Broken Harts – This podcast breaks my heart (pun intended).  You might remember reading about the family that drove off the cliff in California last year.  It was a couple who had adopted six children.  It came as a shock to everyone but the investigation digs deep into who they were, alleged abuse, and what could have caused this tragedy.  The podcast isn't over yet, butit's been so intriguing (and heart-wrenching).

Slow Burn (Season 2 – Clinton Impeachment) – I really enjoyed this; at its core, any insight about a powerful political figure is always super compelling (get that juicy gossip!).  Also ,I was pretty young when this was going on and yet I remember the news stories on it quite vividly.  It's both nostalgic and interesting to look back at how we viewed the scandal and to hear now what was really happening.  Man, politics and culture has changed since the 90s…am I right?

S-Town – Reader recommended and wow, the narrator is just a great story teller.  The podcast really gives you insight into our world here in America and makes you realize how different we all are, despite the fact we're living in the same country.  Like many podcasts I enjoy listening to, there is no real ending but it's intriguing all the same.

And I'm still listening to Bad On Paper, The Glossy Podcast, How I Built This, Second Life, an episode of My Favorite Murder here and there, an episode of Stuff You Should Know here and there, and wow, I listen to a lot of podcasts.  I need to go back through the comments on my last post and make sure I didn't miss listening to any suggestions!  I know there's a handful I'm missing.

Since you helped me find a few of the above, share with me your recent favorites and help me find my next podcast!