Product Review: Sephora Collection Overnight Glow Mask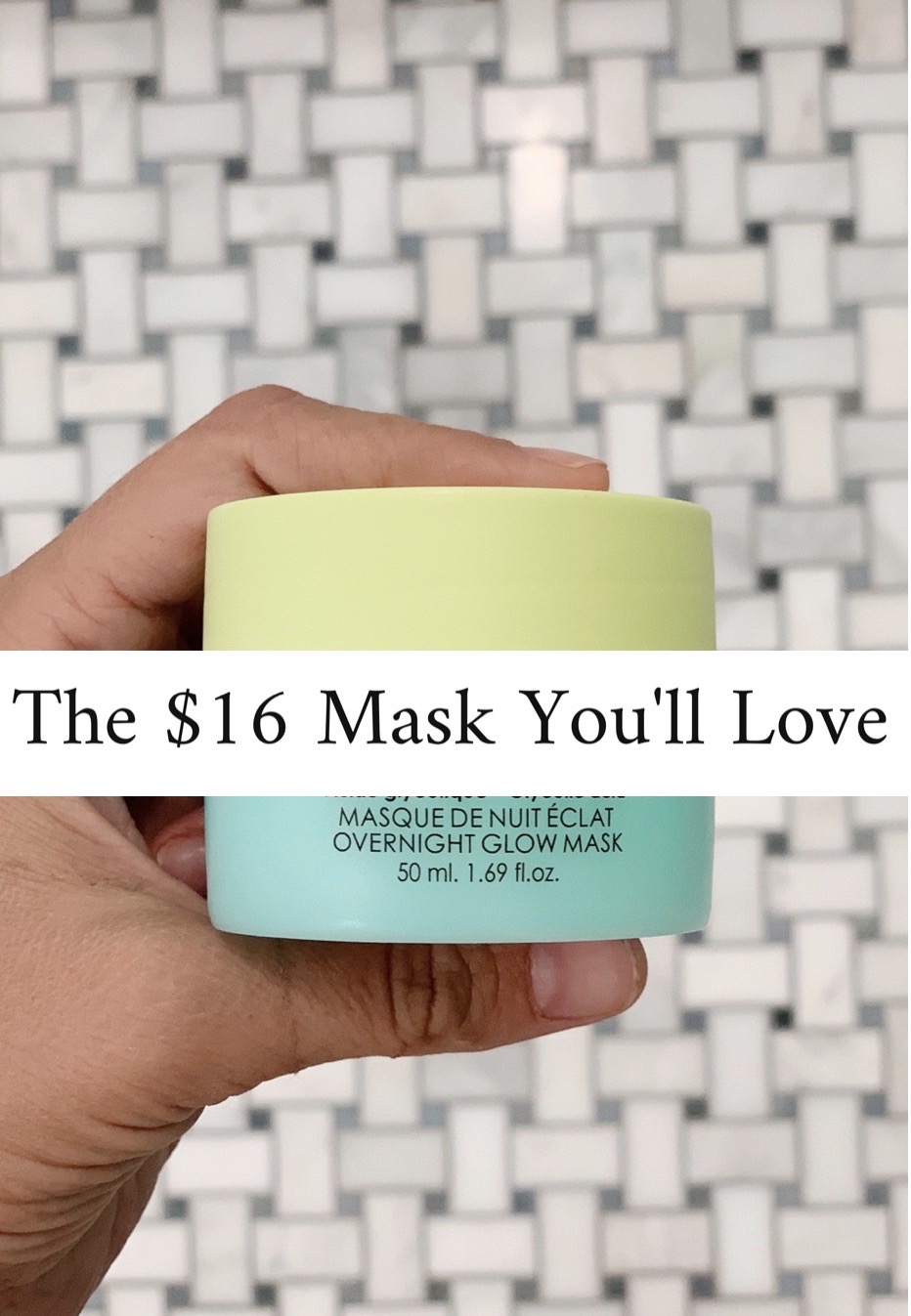 It's clean, it's cheap, it works–what's not to love about Sephora's Overnight Glow Mask? I bought it on a whim about two months ago during the Sephora sale. For a $16 mask, I'm pretty impressed–and I can be pretty fancy when it comes to skincare (for reference my favorite mask is Biologique Recherche VIP O2 mask and it's $155). BUT, I don't think you always have to spend a pretty penny for quality skincare and this mask is the epitome of that.
Sephora Collection Overnight Glow Mask Details
What does the mask do?
It's made of two acids: glycolic acid, which is known for smoothing and brightening properties and hyaluronic acid which is super hydrating and helps your skin absorb moisture better. Smoothing, brightening, and hydrating!
How does it work?
Apply thin layer to clean skin at night and go to sleep. Wash or rinse face as normal in the morning. Use 2-3 times a week.
And how is it?
I was hoping it would replace the Tata Harper Resurfacing Mask for me but alas it's not that strong. However, your skin is very plump and soft in the AM and for that reason alone, I have been using it 3x a week religiously for the past couple months. In fact, I'm so impressed that I want to try other products in the collection!
I have normal skin (not sensitive) and I did not find it to be harsh at ALL. All in all, it's a great product and I think you'll like it, too!
What I want to try next from the Sephora Collection (they're all clean products!):
Level Setter Razors (to keep that skin smooth)