Our Dining Room: Before & After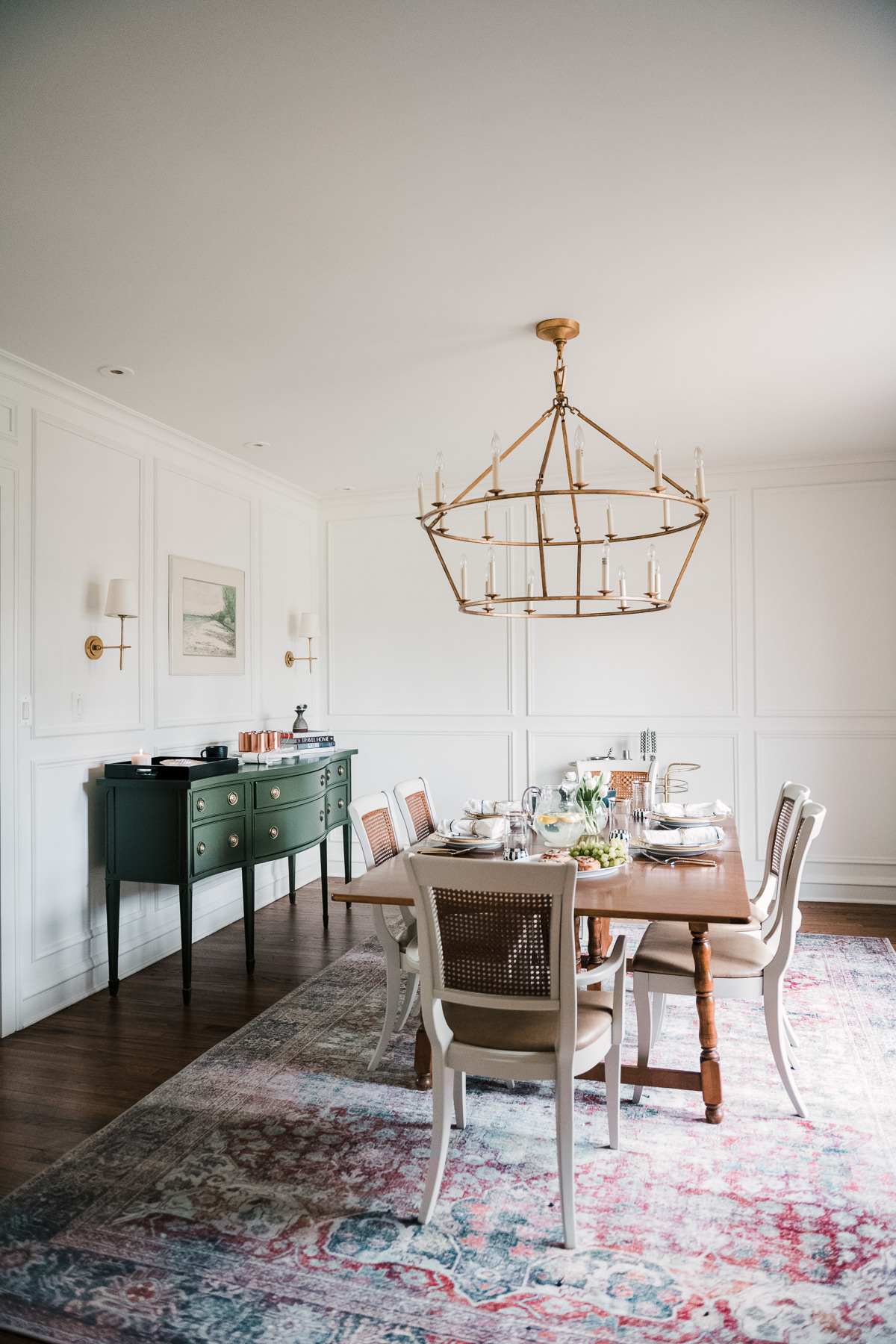 It took awhile to complete the ol' dining room. I think the turning point was the picture frame molding on the wall. And because everyone loves a good before and after I wanted to share what the living room looked like right after I installed new light fixtures (wish I had a picture from before that, but alas I don't). The molding makes the room look bigger, thee ceilings look taller, and gives the space a little dimension. Also, check out my original plans for this space from two years back (I diverted a bit)
Our Dining Room: Before & After
Now, let's talk about the furniture–I had some help from my friends over at MegMade because I am obsessed with their store and buffets. I wanted to create a room around their refinished buffet:
Dining room table: a little family heirloom from Eric's side of the family. I love it–especially the color and the legs, but I wish it were a little bit bigger.
Cane backed chairs: Snagged these babies off Craigslist and had MegMade refinish them–they do SUCH a good job at a fair price. I also used a faux-leather for the seat.
Rug: via MegMade (they have it all!)
Buffet: MegMade (painted their signature green)
Artwork: painted by my Grandad
Lighting: Visual Comfort (sconces and chandelier)
I love that so many of the pieces in her have a story, whether it's my Grandad's art (he was born in 1910, was an architect, and painting was his passion) or the table from Eric's grandparents, which is mid-century, and one of the first things they bought as a married couple–it keeps things interesting, sentimental, and has become a part of #thisoldtudor.