One/Third's New Jacket 01 (in Navy!)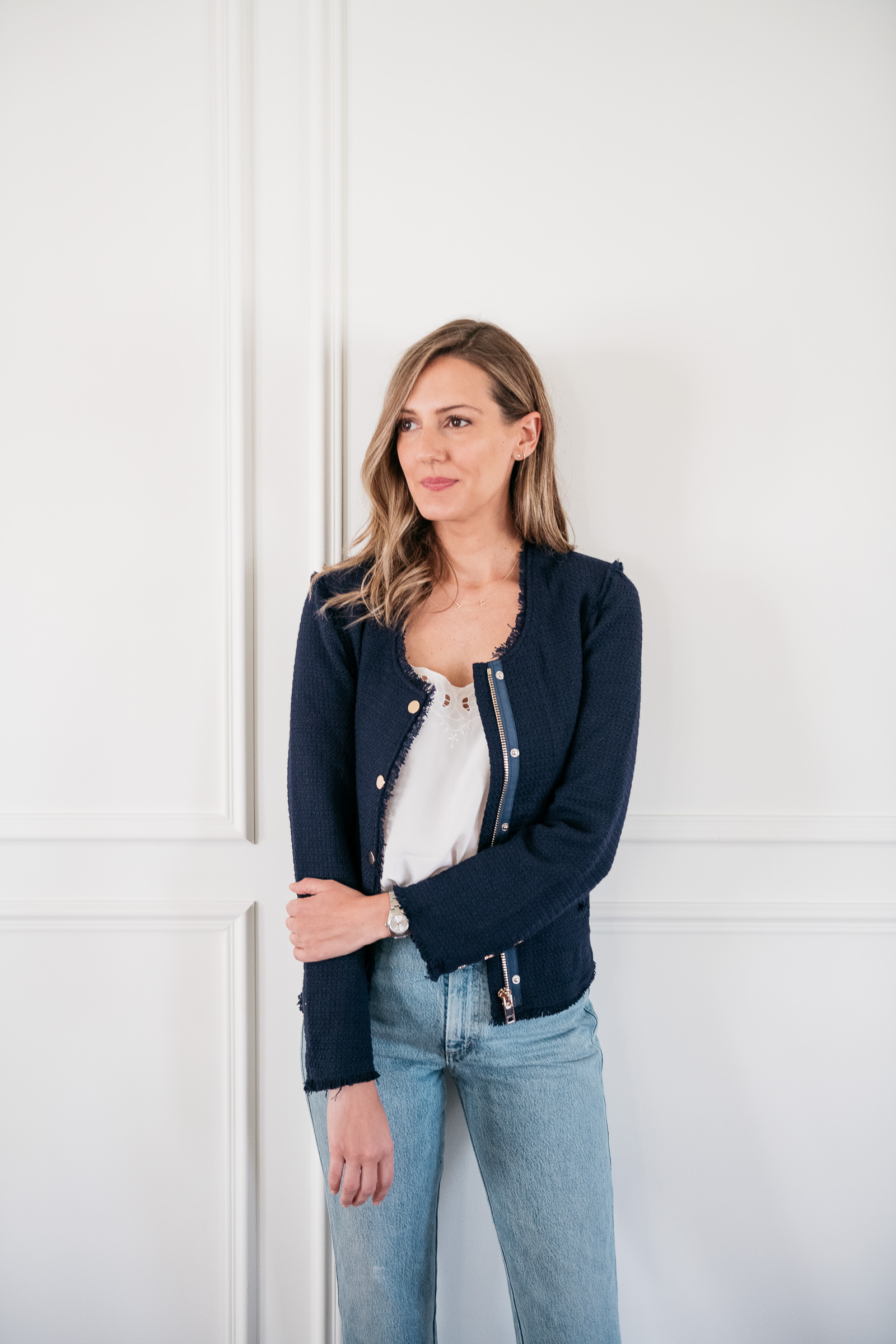 One/Third New Jacket 01
2020–what a year. We over at the One/Third team (ok, it's just me and my co-founder Coabi) about three months behind in releasing our new color way of jacket 01 due to a global pandemic that affected both our supply chain and the national economy (and it's still happening!). And now, we're releasing a jacket during a time of major social unrest; unjust racial violence towards the black community is rampant and people are mad, rightfully so. Protests are happening in what seems like every single city in America. And you're probably seeing images on the news that don't seem real.
Like so many small business owners, we know that we must continue and move forward. But we also can't ignore the problems that are plaguing our country. We aren't a business that makes a profit yet. We have single-handedly put both of our savings into One/Third. Every dollar that we make selling our jackets goes back into the business to invest in more product, technology, packaging, etc. We have no investors so we can do what we want (wink). And what we know is right today given the launch of our new jacket is to give part of our proceeds to an organization that can make a difference in our country TODAY.
We'll be donating a portion of our proceeds of this presale to Color of Change, an Oakland-based organization that was founded after Hurricane Katrina to strengthen the political voices of the black community. Civil rights is a human rights issue–full stop. And while I know there's so much more to do, it's a step in the right direction to support our black friends, customers, and community. We know we can continue to make a difference with not only our words but our actions.
I wanted to call out a couple things about this jacket.
This is the pre-sale (and it usually sells out very quickly as we do limited units of our jackets). The orders will ship within 2-3 weeks. Our goal at One/Third is to have frequent jacket releases in limited quantities as to avoid waste. We believe this is the future of fashion!
Structurally, it's the same as our cream jacket. But due to feedback about the bottom hem getting "unravel-y" (I made up that word) we reinforced it to avoid the problem.
Lastly, the hardware on the navy color way is light gold.
Sizing wise, I am a true small and I wear a small in this jacket.
As always thanks for your support–amidst everything, One/Third has big plans to grow this year and we know you'll love our jackets that we're releasing!