One/Third Update: Jacket 02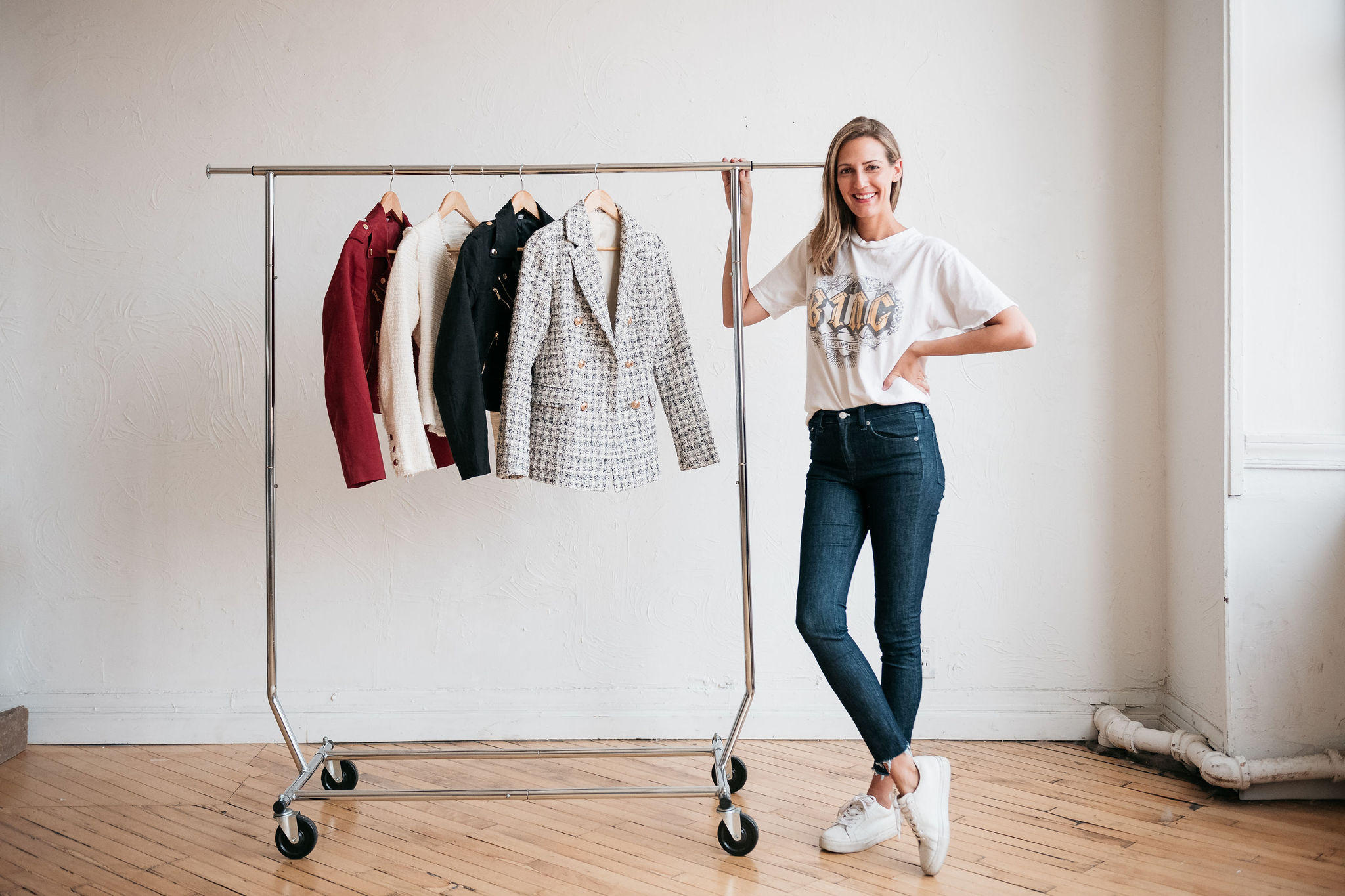 I'm so excited to share that Jacket 02 is dropping today at 9AM CDT! If you're new to the blog, my friend/former colleague and I started a women's jacket company this year called One/Third (read about it here). We are so excited to keep releasing great jackets at even better price points. Slowly, but surely, we're growing. We're completely self-funded and hope to scale at a slow and steady pace. We think that small drops (eventually, monthly is our goal) in limited quantities is the future of fashion. Our goal is to continue producing classic styles that you'll love wearing for seasons to come; I've had my jacket 01 (our first) for a year now (it's a sample and we've been planning this for awhile) and it's holding up wonderfully.
Jacket 02 is a lightweight moto jacket that can be worn with just about everything. We first wanted to nail the classic, moto style before dipping our toe into leathers and suedes (plus, we wanted to keep the price point low) and I personally think it's endlessly versatile. The fabrication is like a crepe that's comprised mostly of cupro (a sustainable fabric!), so it's breathable and an easy top layer. For those of us who live in colder climates (yep, like Chicago), I would wear this jacket now and even all winter, as it's easy to throw on a heavier coat on top without making you feel like a marshmallow (then once you take off that top layer, you still have a cute jacket on!). The hardware is a super light gold, so no matter what metal you lean towards, it'll work on you.
My favorite part? The jacket is $139. We really believe that it's a great value and I hope that I'll be seeing it on some of you soon!
Check out One/Third here and be sure to follow along on instagram, too.