Just Add Some Paint: Nursery Update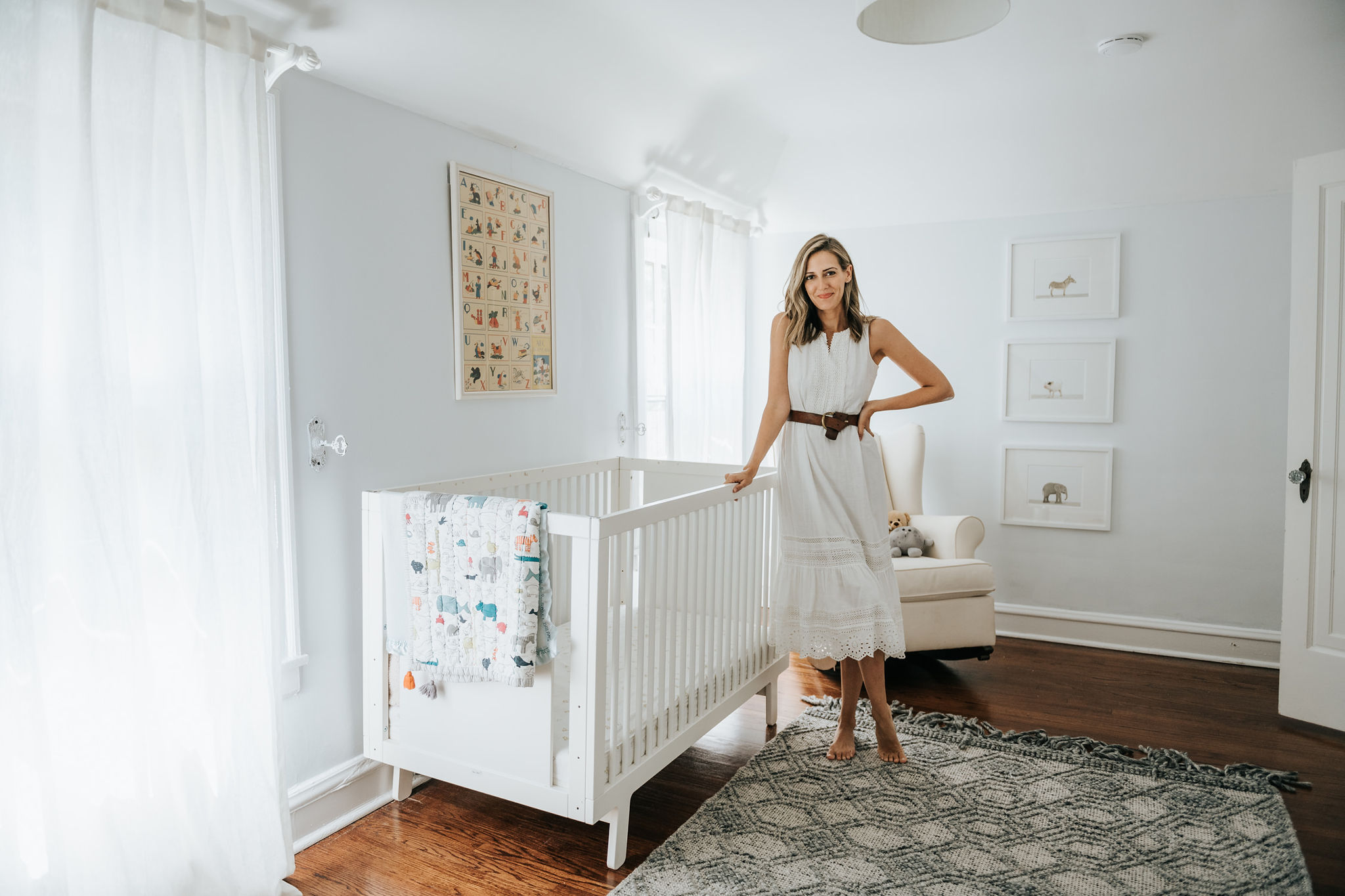 When you move into a new house (or 95 year old house in our case), the easiest thing you can do to update the space is add a fresh coat of paint. Before we moved in, we had the whole first floor of the house skim coated (to make the bumpy plaster walls smooth) and added a fresh coat of paint. We left the bedrooms untouched as I knew we'd be doing some updates; I also wanted to live in the house for a bit before deciding what colors to paint the rooms. We're one year into living in this house and I decided to give Teddy's room facelift. The room is tiny, cute, and I believe that it was always intended to be the nursery. It's a small space, with two little closets and it has two doors–one leads to the hallway (that takes you to the bathroom, Harry's room, our room, and the front staircase); the other doorway leads you to a back staircase and the 'nanny suite.' We think it was a nanny suite as it's basically adjacent to the nursery and has its own bathroom. It is attached to the back staircase that leads you to the kitchen. (By the way, I am totally speculating–I have no idea if that was the builder's intention.) Plus, the room is small–making the nursery update even easier.
Teddy's nursery was previously painted a blueish-grey but I wanted to lighten it up a bit so I teamed up with True Value and EasyCare Ultra Premium Paint to repaint in the Yacht shade, eggshell finish. (By the way, how perfect is that name for this color?) The previous color was definitely darker than this beautiful, sea-misty color that is Yacht, but guess what? I didn't even need primer because this paint is just that awesome and is a paint-and-primer in one; I used two coats and it looks phenomenal (and I'm not a great painter–I was really impressed with how it turned out.). Plus, the room hardly had to air out due to the paint's low odor and VOC. Plus, EasyCare Paint is certified by the Asthma & Allergy Foundation because it minimizes irritants and pollutants in the air – so a perfect and safe choice for Teddy's room.
The room feels so much lighter now and you know what? I'm always proud of myself when I complete home projects. So, what do you think? It's amazing what a little EasyCare Paint (and new light fixture) can do, right?
*Thank you to True Value and EasyCare Ultra Premium Paint for sponsoring this post!