My Switch to Dazzle Dry: Why I'll Never Get a Gel Manicure Again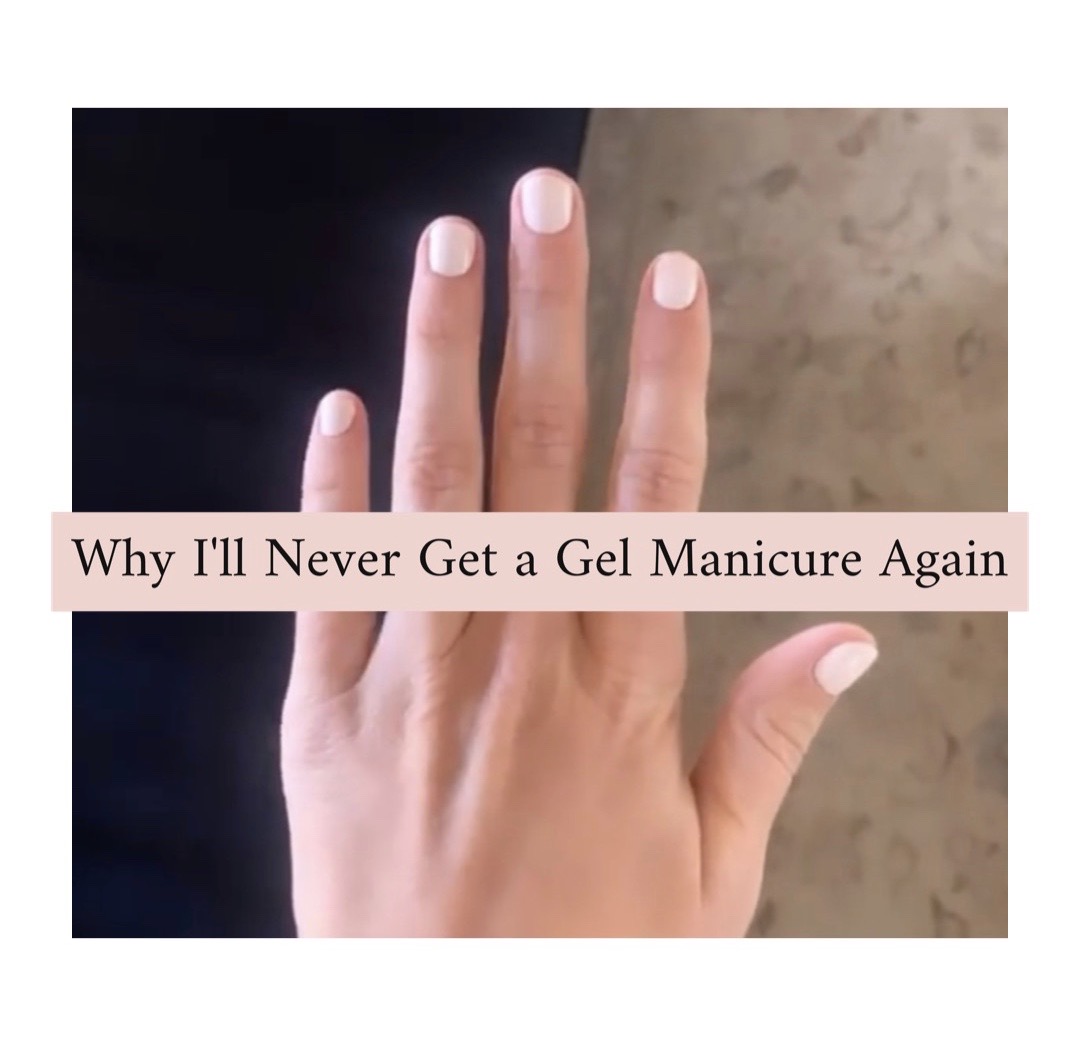 My Switch to Dazzle Dry: Why I'll Never Get a Gel Manicure Again
Every time I post about Dazzle Dry on my IG stories I get SO many questions. I, too, had no idea what it was and had just as many questions, so let me answer them and explain why I will never get a gel manicure again.
What IS Dazzle Dry?
It's a nail system that consists of nontoxic, vegan, long-lasting nail polish that includes a base, color, and top coat. You can buy it online and DIY at home OR you can get it done at select nail salons.
How long does it last?
Just about two weeks for me. THat's also how long a gel/no-chip manicure lasts for me. Personally, I start picking at it around the 13 day mark because it's so grown out (gel, too).
So, it's no-chip?
Nope, it's a regular nail polish. No UV rays are used (that's what I hate most about n0-chip). And it comes off with normal nail polish remover at HOME.
Does it cost as much as a no-chip?
At my normal nail salon in the burbs or the city, a no-chip manicure is either $35-40. At the local salon I go to in the suburbs (I love Oak Spa in Winnetka), a Dazzle Dry manicure is $20–only $5 more than their normal manicure. So, basically, it's a steal.
What's your go-to color?
The manicurist at my local salon helped me create a color that looks just OPI's discontinued "Let's Be Friends" and I love it. One coat "Alluring Charm" and one coat "Prima Ballerina" (it's pictured above).
Just call your favorite salon and see if they carry it! Dazzle Dry's website has a list of salons that carry it but I've found its super limited and there are way more nail salons with it in stock. Plus, it's a great way to get out of the house and safely support your local businesses (I have had two manicures since quarantine started and felt very safe each time).