My Motto: Dress For The Job You Want
I went to the M.M.LaFleur showroom in Chicago recently and realized how vastly different shopping for work clothes is than it used to be. Let's rewind to the last decade; when I was a senior in college, I had to buy a suit for interviews AND for class presentations. I was a finance major by the time we were seniors, our professors insisted that we don professional gear to get us comfortable for the real world. So, I went to an outlet with my mom and found a basic, black suit. In retrospect, I'm sure it will ill-fitting but I gotta say–I felt like a boss. Even now, fast forward a few career changes, I love how professional clothing makes me feel. My stance is now that a woman doesn't need to dress like a man to look professional, because there is so much goodness out there in tailored workwear. Enter M.M.LaFleur; a retailer designed to make workwear look smart, professional, confident–and to take the guesswork out of getting dressed in the morning.
So, again, I stopped by the M.M.LaFleur showroom in Chicago and let me tell you: it's absolutely divine. The space is designed to perfection with gorgeous lighting, curated racks of clothing, huge mirrors, of course, a private space for you to meet with your consultant. It couldn't have been an easier process and I brought home this chic, double-breasted dress with a ring, suede belt. Like the black suit in 2006, this dress makes me feel powerful (and I can already imagine layering a turtleneck underneath with knee high boots come winter).
M.M.LaFleur's mission is to make women feel confident in the workplace because when women feel succeed in the workplace, the world becomes a better place. And as a working mom who has jumped around in her career, I can absolutely attest to that dressing up and feeling confident at the office has absolutely helped me progress; even if it's a mental shift, it's important for me to feel powerful in what I choose to wear and I love that M.M.LaFleur instills that mission into women throughout the country.
*Thanks to M.M.LaFleur for sponsoring this post!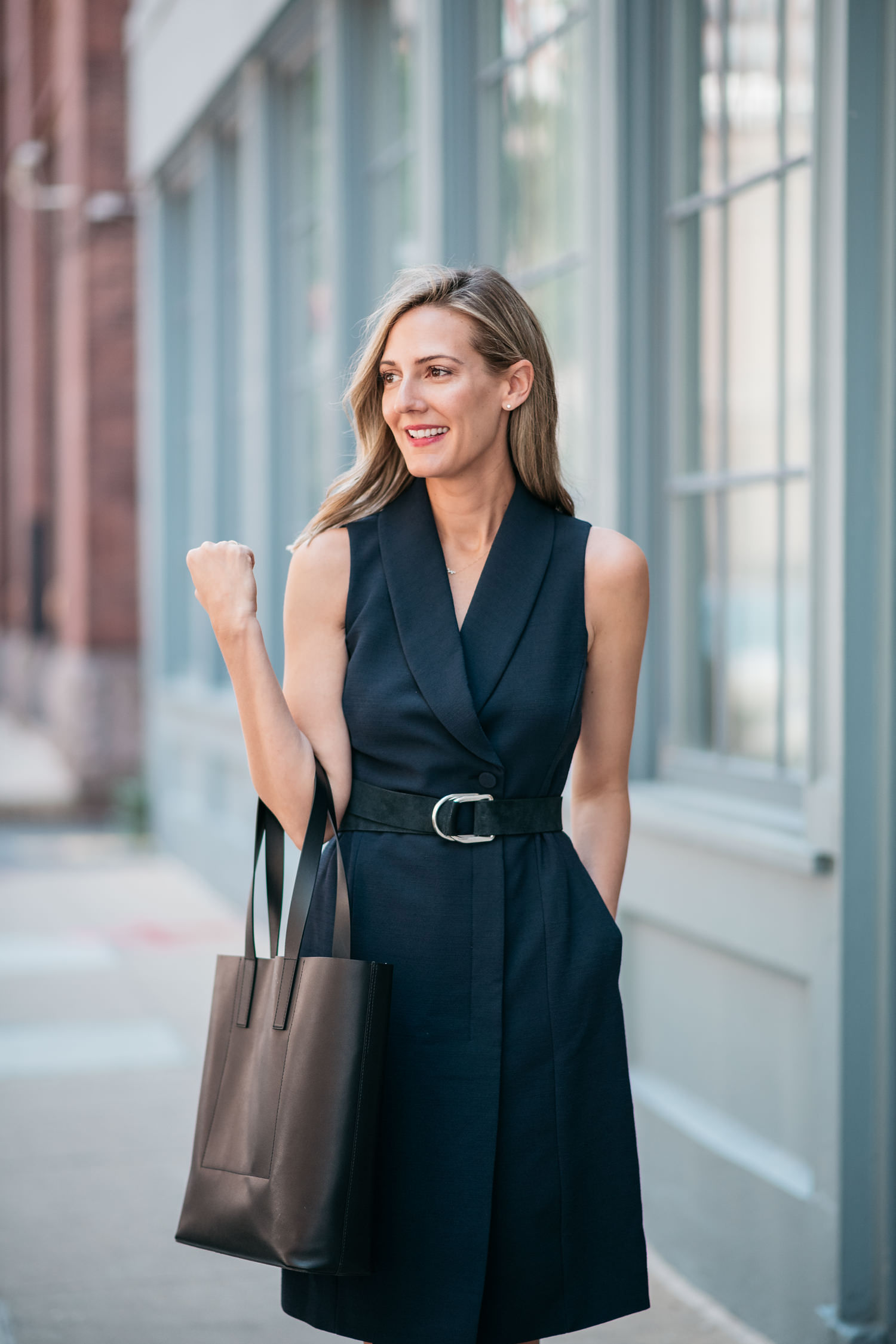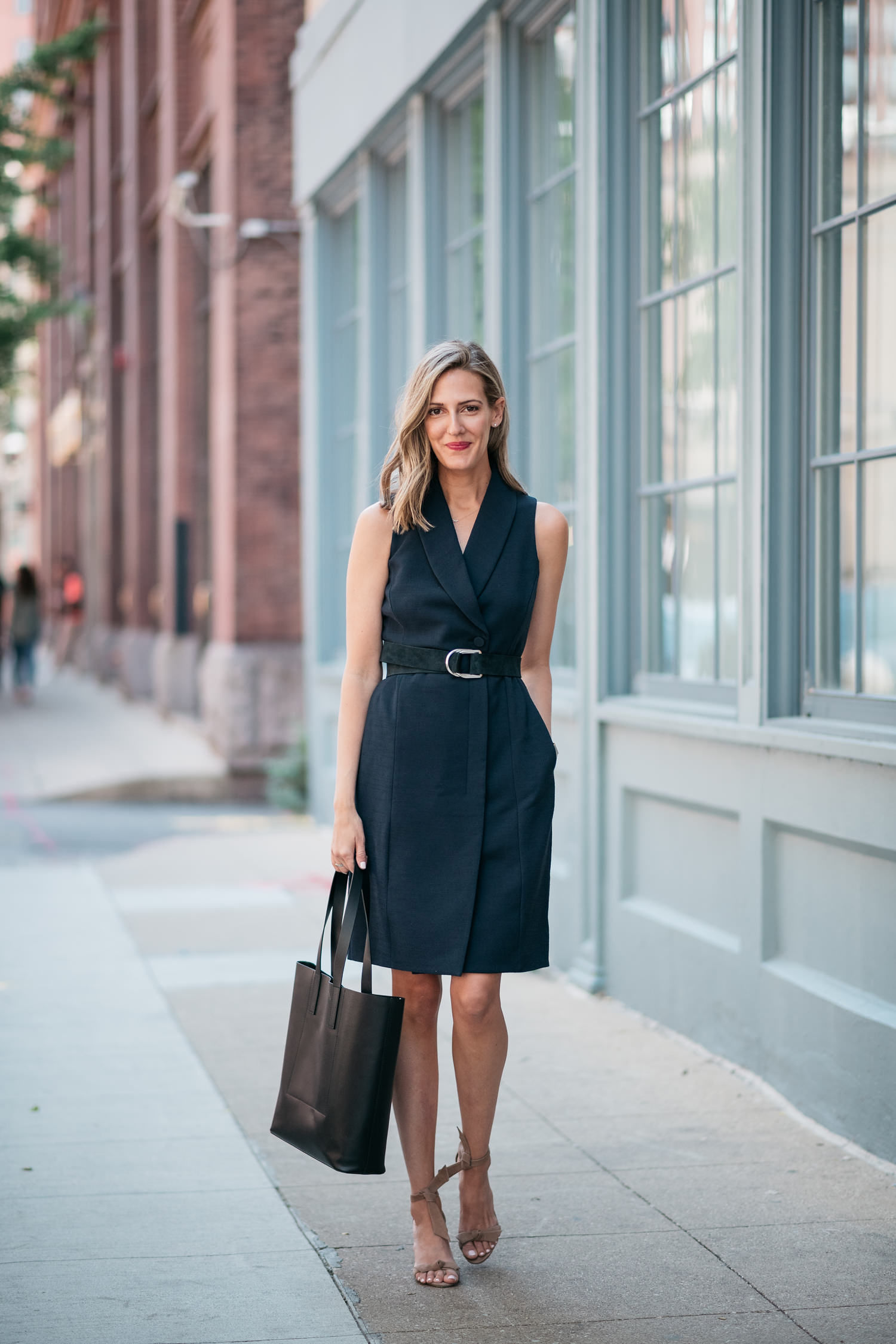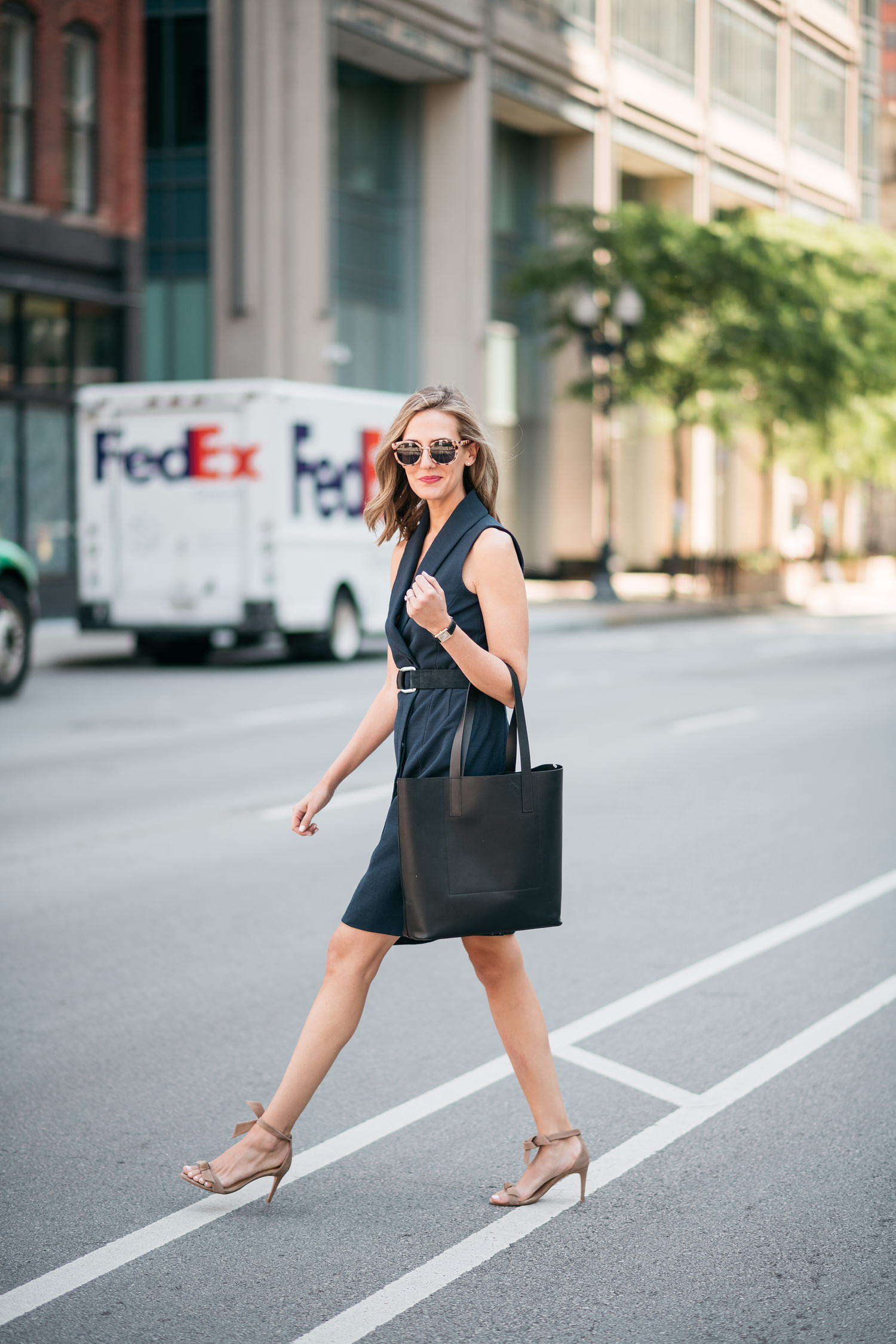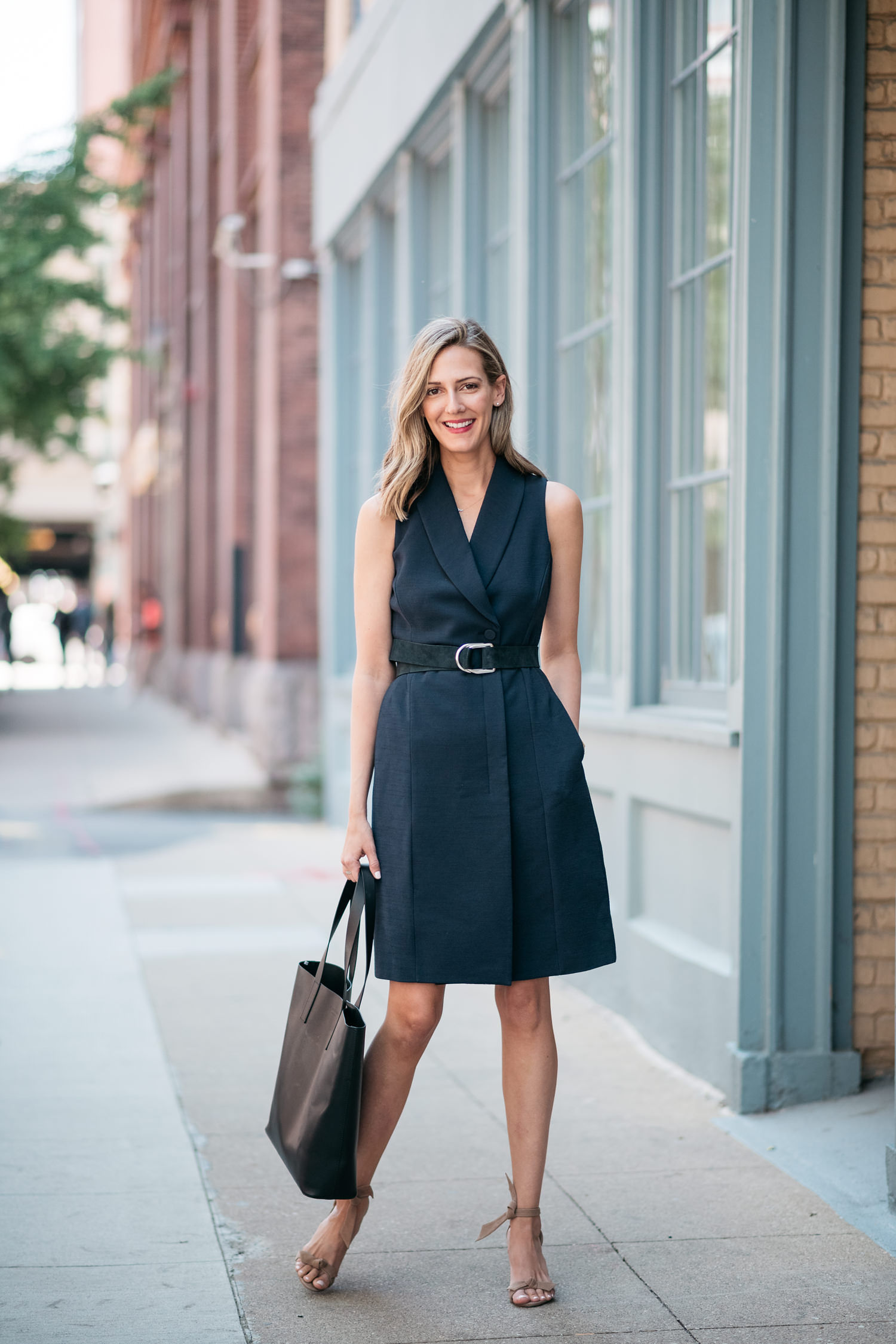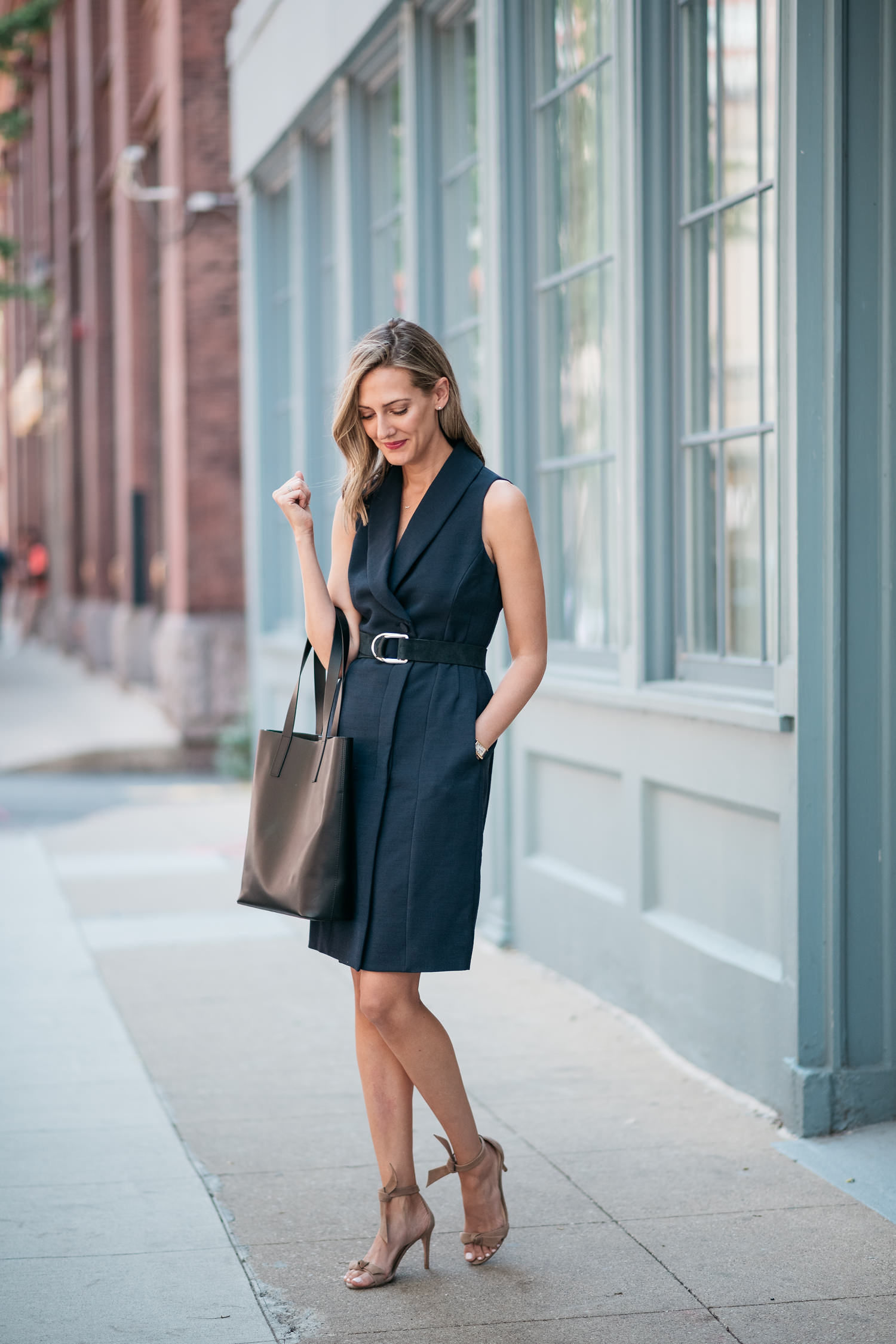 Plus, here's a sneak peek of what I also tried on at the Chicago showroom: