Let's Talk Post-Baby Body (See Jane Baby)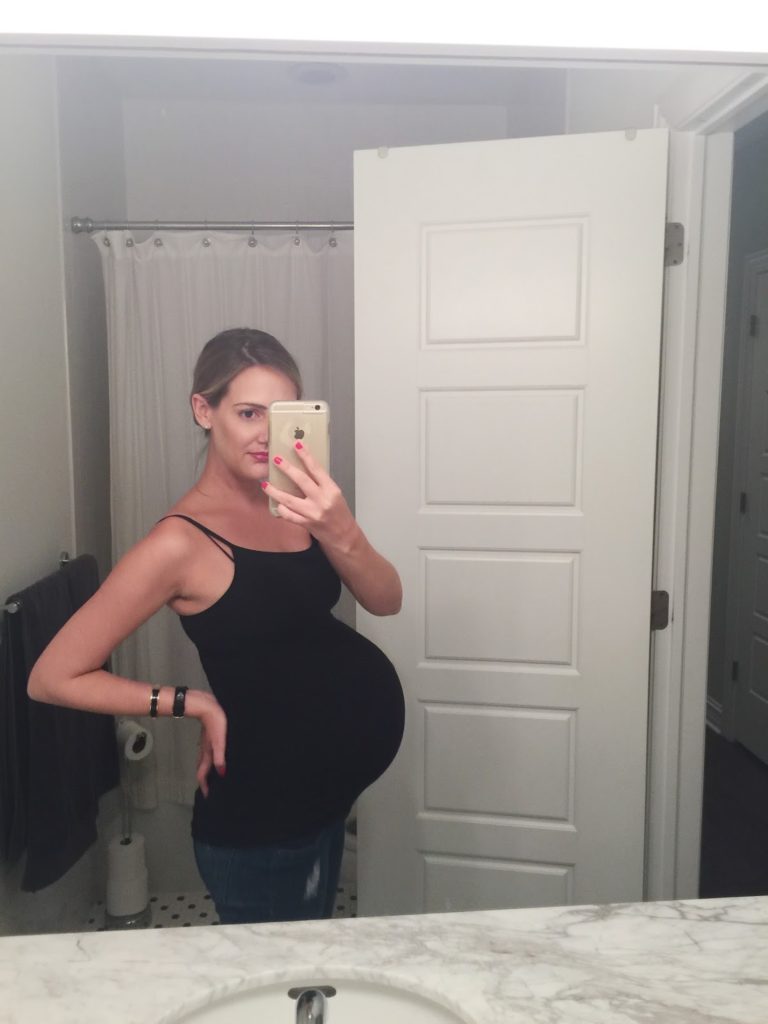 the day before I had Teddy
Ah, the postpartum body. It's kind of taboo to talk about, right? People only mention if it they're genuine surprised how good you look postpartum. "Wow! You just had a baby?" Yep, that lasted a couple weeks for me. Then I just looked different; not bad, but not quite myself–uncomfortable in my own skin, for sure.
Having a baby is an emotional rollercoaster; yes, it's a very happy time but I'm also here to tell you that it's ok to mourn a little. Mourn?! What? Yes, mourn. Your life just turned upside down. You spent decades looking out for number one and now, you have a baby whose complete existence depends on you–it's ok to miss some of that freedom you once had. It's also ok to miss your pre-baby body. Yes, you brought life into the world and you should feel extremely proud of that, but you can also feel sad that your whole wardrobe doesn't agree with your new figure and that your butt is suddenly flatter than a pancake (please tell me that isn't just me).
The social media reality tells me that I should be chilling on the beach with a newborn and a bangin' bod. In reality, I'm in a robe on my couch, leaking through all my shirts and even my pre-baby sweatpants don't fit. I'm here to tell you that my pre-baby pants just started buttoning without a rubber band (and Teddy just turned six months this week)! One of my favorite saying (that I actually need to remind myself of often) is that it takes you nine months to gain the weight–give yourself some grace when trying to lose it. Everyone seems to enjoy sharing war stories when it comes to parenting, pregnancy and giving birth so maybe it's time we started being real and embracing our postpartum bodies, too. As wonderful as social media can be, the veneer of perfection often times overshadows the raw realities; I for one think we all deserve a little real talk that the postpartum body struggle is the actual reality, not the perfection we all see and strive for.