New Brand Alert: DIME Beauty Review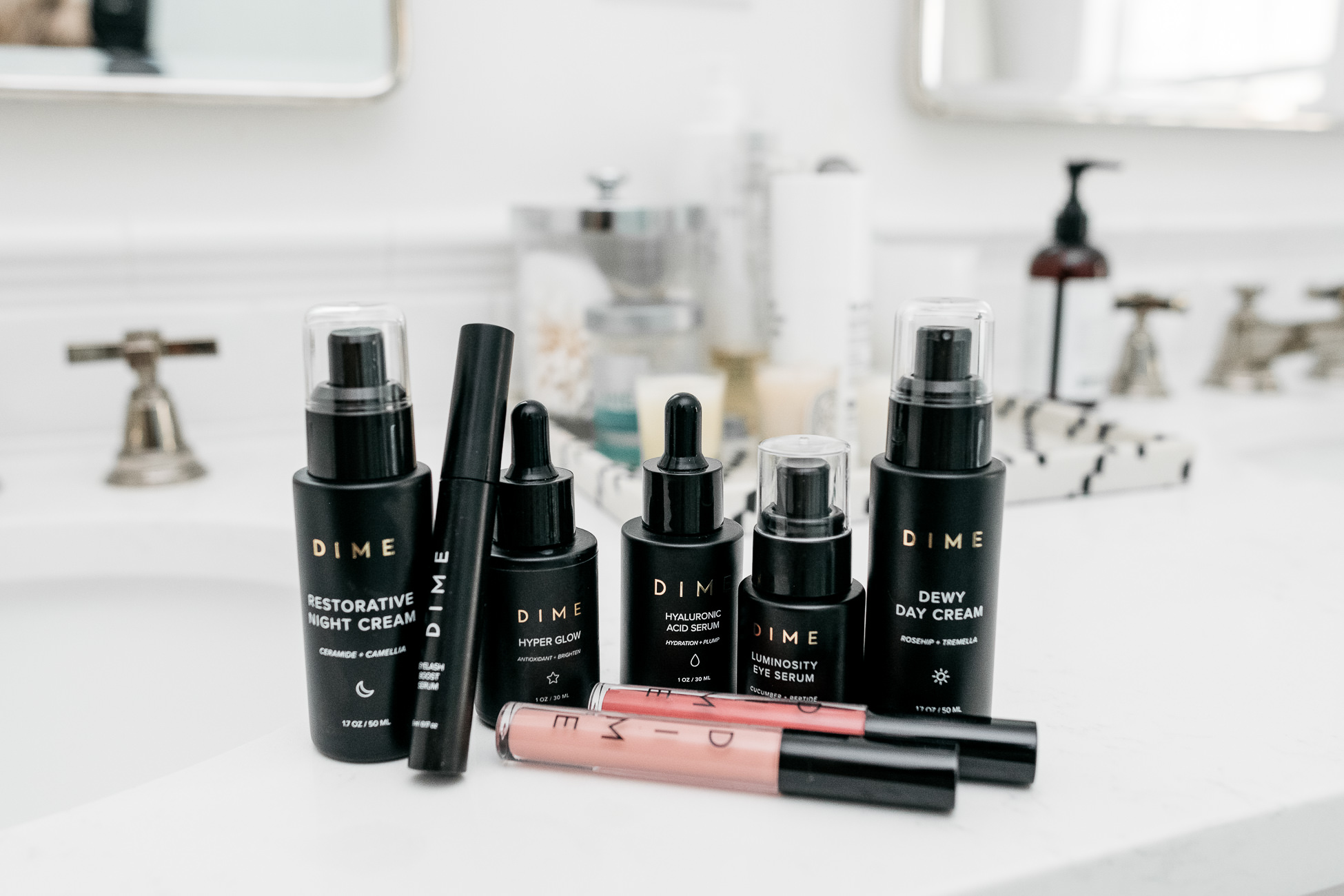 Just like so many of us, I saw an ad for DIME Beauty on instagram. I saw the eyelash boost serum and was immediately intrigued. The eyelash growth serums I've tried do work but man, they're expensive. I also don't think they're safe to use during pregnancy. So when I saw that DIME Beauty offered a lash serum for $38 with clean, pregnancy-safe ingredients, I was intrigued (my eyelashes have seen better days during quarantine). I love lash extensions, but haven't had them in years–too expensive and too much maintenance. And I love a lash lift but I don't feel comfortable getting that during pregnancy; it also doesn't affect your lash length!
I've been using it since July about 3-4 times a week (I would put it on daily if I remembered) and I love that there's no side effects that I experienced with other lash serums like red rings around my eyes or burning. I don't think it works as quickly as the other serums, but it definitely works–here's my eyelashes in July vs now (no mascara).
So, I was thrilled when DIME reached out to work together as I was already a customer (I've bought more eyelash serum since then and also mascara). And to no surprise, their clean skincare is also pretty great. It's inexpensive, effective, and uses clean ingredients. Here's what I've been most impressed with of the handful of DIME Beauty items I've tried:
Get 20% your order with code AJW20
AND if you order from my unique bundles they created, you'll get an extra 20% off!
*Thank you to DIME Beauty for sponsoring this post!