5 Denim Styles to Try This Spring
If you've been around here awhile, you know I love my jeans.  In fact, I wear jeans most of the week.  Because of my undying love for denim, I'm constantly trying to change it up and love playing with the latest trends.   Whether it's a slightly higher rise, extra distressing or a totally new cut, I can find any excuse to wear a solid pair of jeans. These five I'm loving–check out my picks below and be sure to let me know if there's any denim trends this season I'm missing!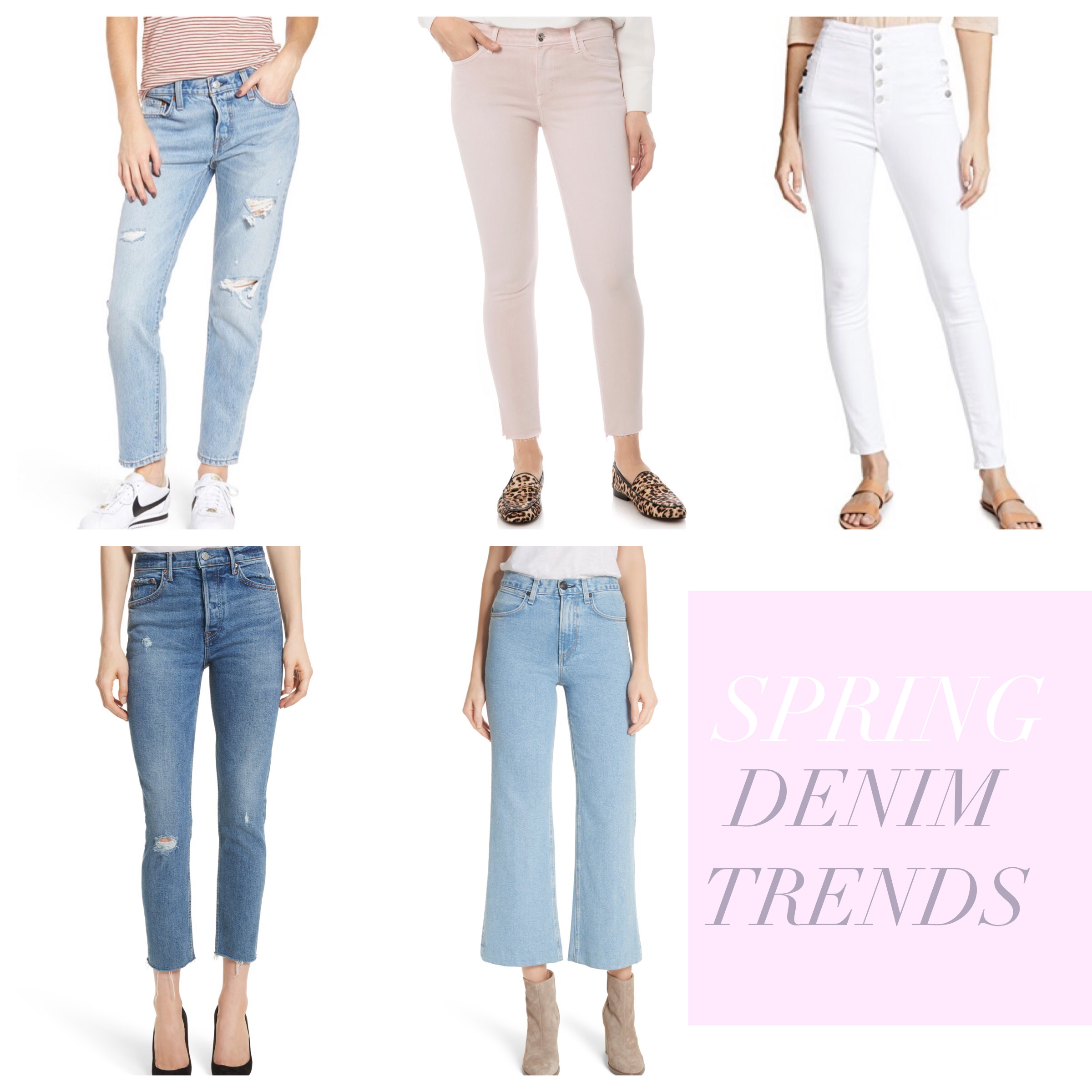 Levi's 501 distressed straight leg – One of my favorite pairs of jeans as of late.  100% cotton, the perfect straight leg – oh and they're under $100.  I really can't sing their praises enough (I REALLY love them).
Sam Edelman pastel jeans – Remember the colored denim trend that was on fire in 2012? (Um, evidenced here…minty fresh!)  It's baaaaaack but in a more subtle way.  I'm into the light pastels and am thinking about dipping my toe again.
J Brand high-waist button white jeans – How amazing are the button-details on these jeans?  They just elevate your basic white denim with sailor-esque embellishments.  They're in my cart (they'd be amazing with flats).
GRLFRND high-waist crop – I LOVE high-waist jeans.  If you think they aren't for your body type, keep searching until you find a pair that fits you (try different rises and brands).  They're so chic and maybe I love them because I always looked awful in the super low-rise jeans of the early 2000s.
Rag & Bone cropped wide leg – You KNOW I love a good culotte (how to wear them here!).  However, I don't have a denim pair…so now's the time (love that wash, too).