#DownThereCare with Cottonelle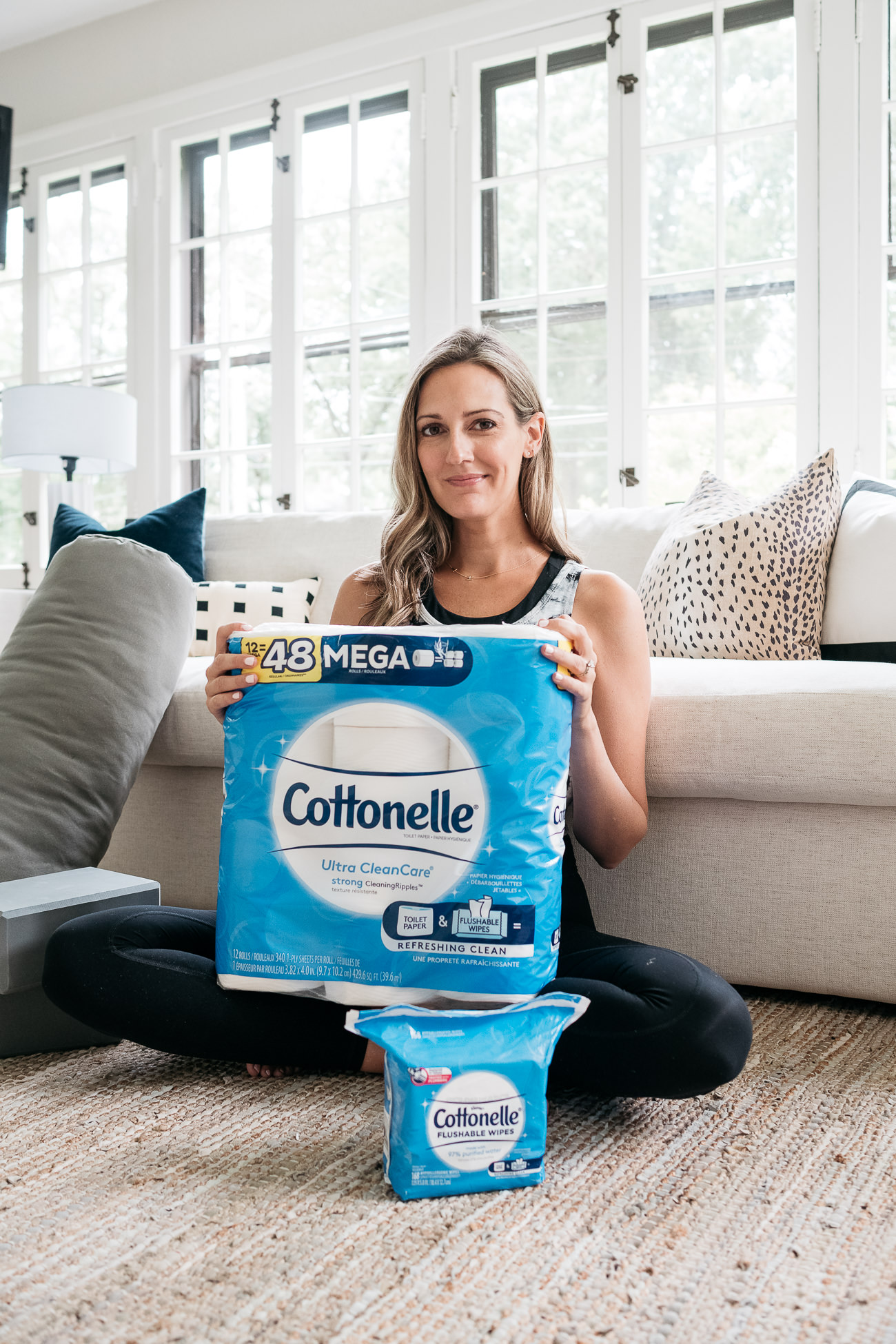 I'm not afraid to get personal on the blog here–you've seen enough of my highs and lows, right? I love sharing quick tips and tricks, as well. So when Cottonelle reached out about working together to share my #downtherecare it seemed like fate, actually, because I loooove their flushable wipes–I'm a longtime purchaser of them and the closest thing you'll get to having a European bidet in your household. Combine the flushable wipes with Cottonelle's toilet paper with CleaningRipples and you'll realize that skincare doesn't just apply to what's on your face–it's about giving the star treatment to the skin all over your body!
Toilet paper is pretty recession-proof, wouldn't you say? I mean, it's legitimately still hard to come by sometimes due to the panic that started with Covid-19. But I love how Cottonelle has upped its game with flushable wipes–it's a formidable duo. So, let's talk about why it's such a great combination:
I love using it after a workout to refresh. I sometimes get a Peloton ride in midday and I don't always shower until the evening. Enter Cottonelle flushable wipes for a little refresh so I can get back to work and not feel so gross.

They're perfect for that time of the month. Yes, I'm currently pregnant BUT you can bet I will be using the Cottonelle #downtherecare combo postpartum when it's truly needed (and very sensitive down there).

Potty training is a breeze. Fun fact: you CANNOT flush baby wipes (pretty sure my husband didn't know that). Funner fact: you CAN flush Cottonelle's flushable wipes–they're 100% biodegradable and plumber approved (plus, I have an old home so I can attest to this).
This all to say that a little refresh in your bathroom routine definitely puts a little spring in your step. And I think given the state of the world, we could all use that sort of mentality right now. If it's the little things, like Cottonelle toilet paper + flushable wipes, that leave me feeling refreshed, then I will take that all day long–how about you?
*This blog post is sponsored by Cottonelle. All experiences and opinions are my own.