Diamonds Are Forever: Classic Jewelry That You'll Have For Life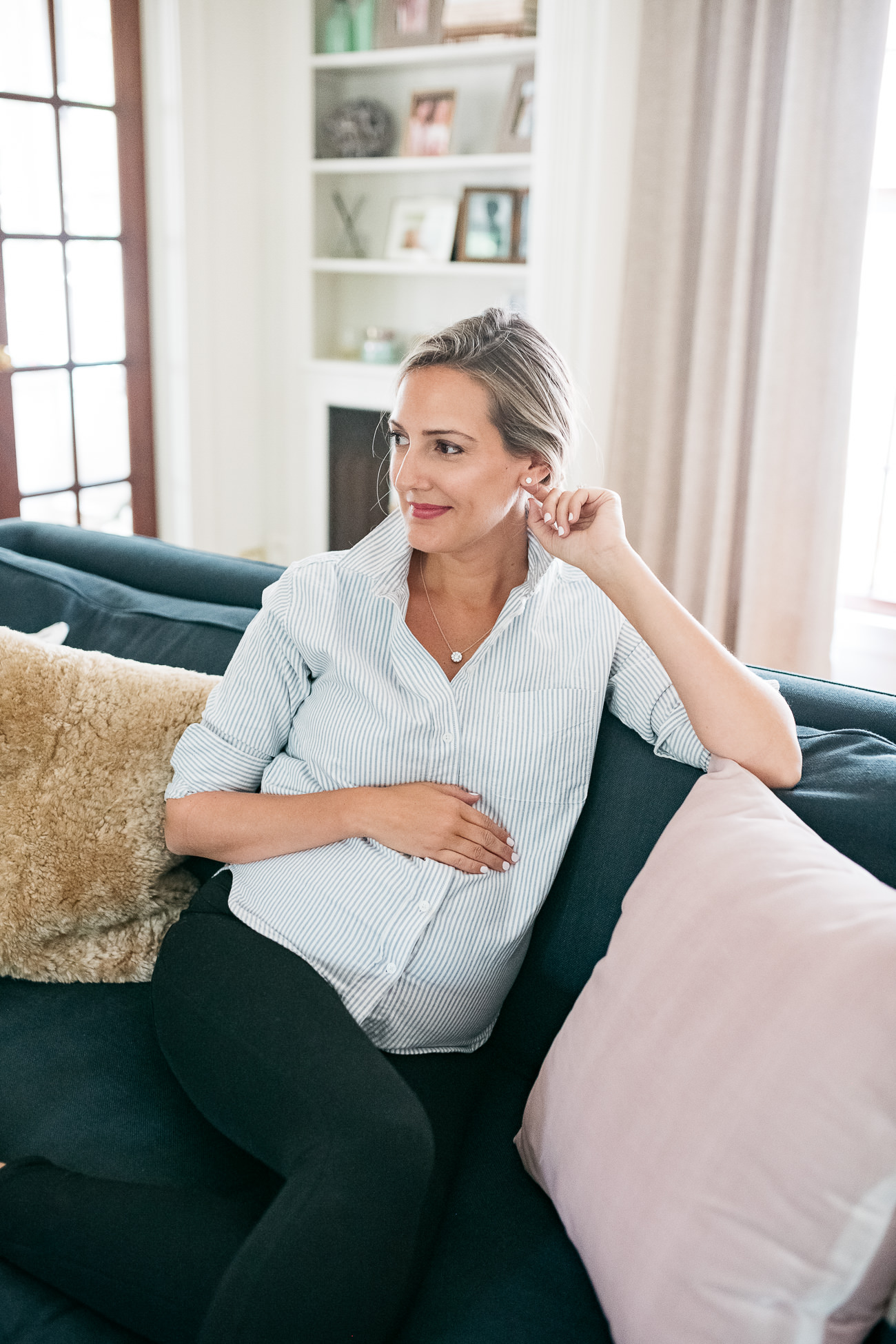 I'm a jewelry minimalist. In fact, I'm pretty picky about the jewelry I'll buy and wear. Sure, I'll throw on a pair of statement earrings for the right event but at my core, I'm all about the classic, everyday jewelry that can be worn for a lifetime. And diamonds fit perfectly into my jewelry criteria (of course).
Most of my everyday jewelry has some sentimental meaning–maybe I bought it after a big life event, or perhaps it was a gift from my husband, but it usually has a story–especially if there are diamonds involved. Diamonds are a great way to celebrate an achievement (ahem, push present) or milestone, but they're also a great way to add some sparkle and luxury to your everyday wardrobe and for those reasons, I love them! I also love the notion of passing down pieces to my kids or their spouses; there's so much sentimental value in diamonds that I know they'll last generations because they can–they're so classic!
I'm working with Hearts On Fire this fall to highlight three classic diamond pieces that are amazing gifts (from yourself or other, of course) and will last for a lifetime (and beyond!). Hearts On Fire is a global diamond jewelry brand known for its perfect cut. A little diamond knowledge: cut actually isn't the shape of the diamond but instead how the diamond is cut. HOF diamonds have the most brilliant sparkle as they cut their diamonds with perfect proportion, symmetry and polish. And do these babies SPARKLE. Now I just want diamonds for the rest of my life. They've also offered my readers 10% off their first purchase ONLY at www.heartsonfire.com using code ANNA10 until December 31, 2020 (diamonds aren't one of those things you can buy on sale often, so jump on it!).
Three Diamond Pieces You'll Have For Life
Eric bought me the sweetest pair of diamond studs and gave them to me on our wedding day. I love them and wear them almost daily. I love the pair I own and would like to get a larger pair some day, like 1.5 carats from Hearts On Fire (pictured), but I'll keep both forever. Diamond studs will never go out of style! I hope to pass them down to my family, too, sentimental value and all.
Whether it's for your wedding band or as a gift to yourself, you'll never regret a sleek, eternity diamond band. Like diamond studs, you can wear it every single day and will make even the simplest outfits look elevated. I love stacking thin diamond bands with my engagement ring (or on the fingers next to them, too!)
A gorgeous diamond necklace never goes out of style. You can wear it, day in, and day out–a dainty chain with a show-stopping cluster of diamonds, like the Hearts On Fire Fulfillment necklace, right on your neck. Wear with a basic t-shirt or a fun party dress; either way you can't go wrong.
What piece would you buy to treat yourself right now? Or which kind of diamond is considered a lifelong classic in your mind? I say we make daily diamonds a thing! And whether you want to gift yourself or receive for the upcoming season (or to celebrate a milestone), don't forget that you can get 10% off your first purchase at www.heartsonfire.com using code ANNA10.
*Thank you to Hearts On Fire for sponsoring this post!