Avoiding Botox with Elemis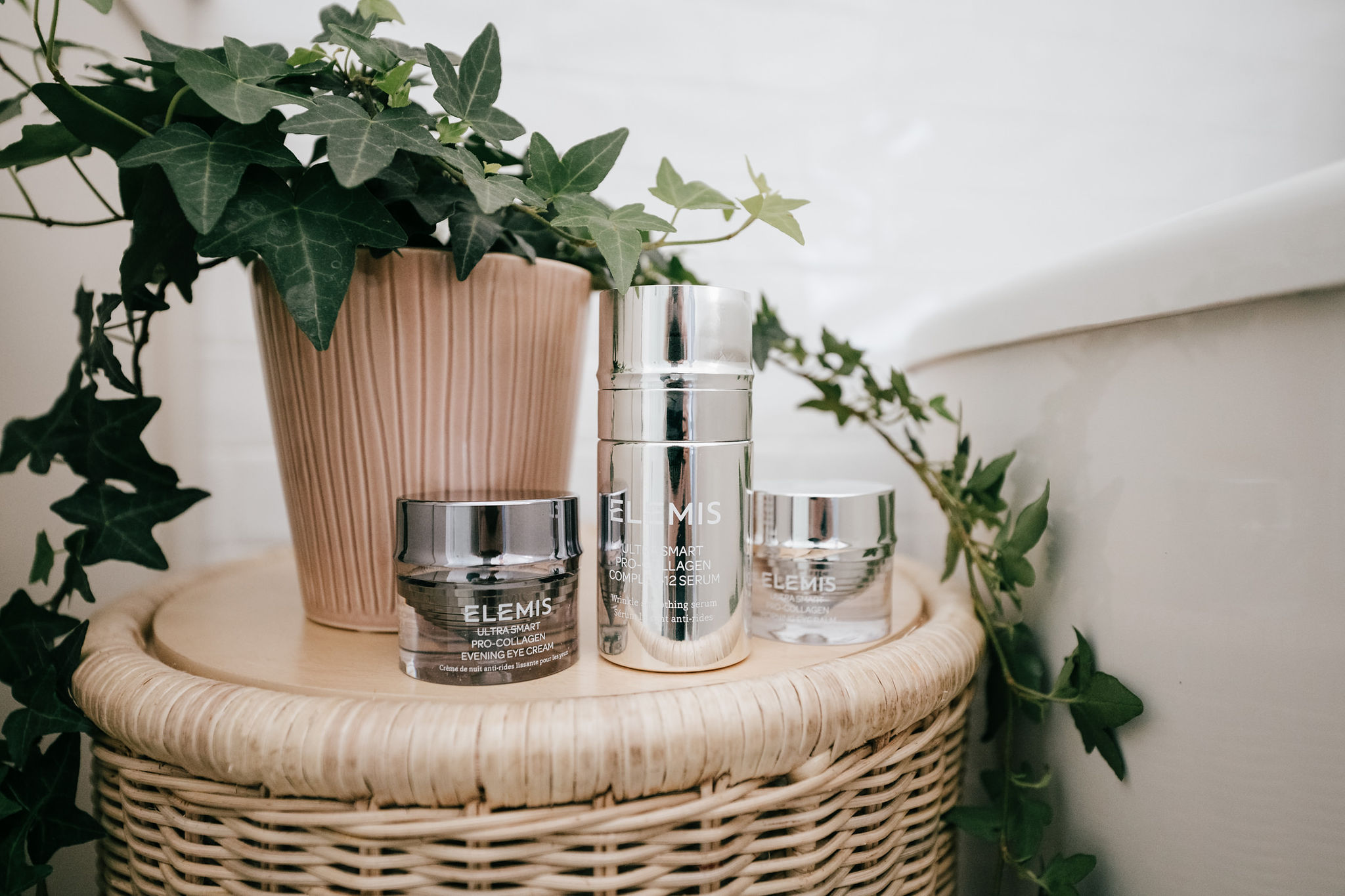 As you've now realized, I try a lot of skincare products.  A lot I like, and many I don't.  Once I'm 'meh' about a product, I generally don't want to try anything else in the line (which isn't really fair to the brand, but if it's my first experience with the brand, that usually sets the tone).  Elemis is a brand I tried a couple years ago and their products are a mainstay in my medicine cabinet.  Here is the collagen line (I still use) in my medicine cabinet last year.  And the cleansing balm is used on the regular by me as part of my double-cleansing routine (I rotate about three different balms).  I trust Elemis; not only is it effecgive, but it's also cleaner, vegan, and paraben-free.  When they reached out about partnering on their new Ultra-Smart Pro Collagen line, I couldn't wait to try it.  I especially was excited because (as you may or may not know) I still haven't tried Botox.  Some days I want to try it and some days, I want to hold out as long as I can.  The Elemis Ultra-Smart Pro Collagen Complex 12 Serum targets deeps lines–so I'm thinking, "Perfect!  Now I don't have to try Botox for awhile, right?!"   That's my plan, any way.  Now, I don't have deep forehead wrinkles to begin with BUT I've noticed them emerge over the past year. I'm also using it on my neck because you gotta take care of your neck and décolletage, ladies.  Unfortunately, I was born with some DEEP neck lines and tech neck (aka staring at my phone) does them no favors, so I've been using this liberally on my neck, as well.
So, I've been using this every night for the past few weeks and the lines are definitely softening.   It also makes my skin feel super hydrated and plump.  Can I avoid Botox?  I probably will try it eventually but I'm just not there yet and as long as brands like Elemis keep coming out with great products like the Complex 12 Serum, I'll keep putting it off.  We'll try and get those neck lines softened, too, while we're at it.  If you're new to the brand, may I also recommend trying their Superfood Facial Oil, in addition to the Cleansing Balm and the ProCollagen Marine Cream. (PS Elemis also uses AfterPay in case you want to split up payments across a period of time!)
*Thank you to Elemis for sponsoring this post!