A Peek Into My Newsletter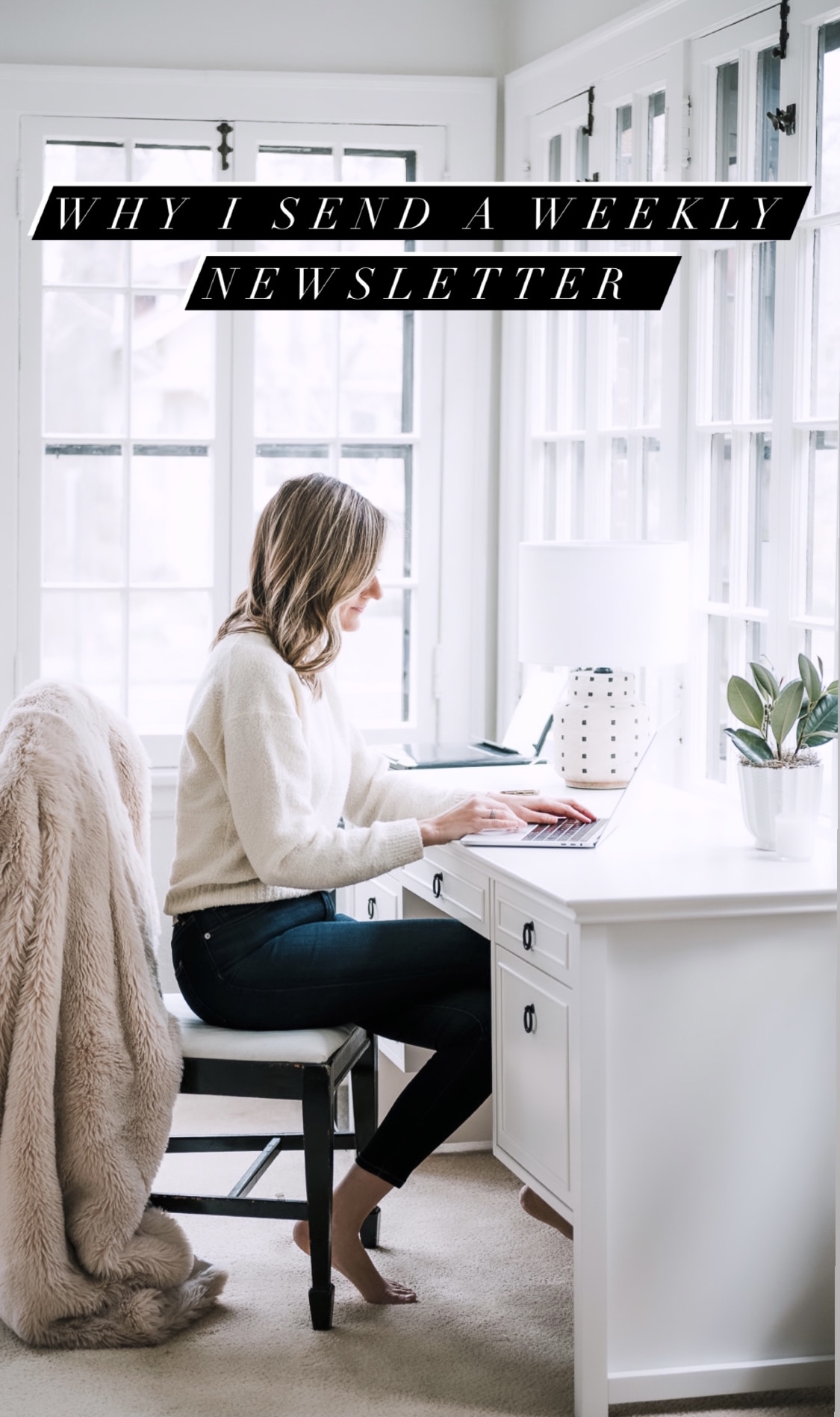 First of all, I want to thank everyone who has subscribed and provided feedback on my new (semi) weekly newsletter! It's been a long time coming and I finally hunkered down and made myself set it up; it was honestly reminiscent of setting up my blog over a decade ago–lots of googling and figuring out on my own how to set it up–it took several days! And as usual, I feel late to the game here but better late than never. But I wanted to provide context as to why I'm doing it, what to expect from me if you choose to subscribe, and why you might see other bloggers taking the same route.
My Blog is My Home
Many bloggers and influencers have found tremendous success on instagram and it has become their platform of choice. While I'm on instagram quite a bit, I don't consider myself just an instagrammer. I still update the blog at least twice a week (ideally three but it doesn't always happen). I still get hundreds of thousands of page views monthly AND increased readership 30% YoY.
My blog is my home. I try to make everything easy to find (but I know I still have some work to do). Also, I love the comments I receive and it's so easy for me to respond (as opposed to DMs, which are so messy and hard to find). I have lived on this space for 11 years; it has taken time to build and I want to keep it going. I will always direct readers to blog as a resource.
Instagram Issues
As easy and engaging as Instagram can be, I don't own that space–I'm a renter. And over the past few years, Instagram has made it increasingly difficult to grow and thrive. I lose more followers than I gain and Instagram suppresses my content (I can tell by my reach, which is lower than it was 2-3 years agog, even though I have more followers). So, I try not to get bent out of shape; I know that I provide useful content and I receive great feedback…but it can be pretty discouraging if you're putting a lot of work into what you do and your reach keeps decreasing. TikTok is taking over and while I love scrolling on it, I don't know if I'm really a TikTok creator (I have an account, though, and a couple videos in case you're interested).
I've heard from fellow bloggers and instagram friends that Instagram hash become increasingly toxic as well; taking a stance on anything, no matter how innocuous it may be, is bound to get you some hate. It's so easy to send a hateful DM from a fake instagram account and even if you know it's meant to rile you up, it can be exhausting. I definitely receive more sassy and mean messages than I used to but i try not to give them any of my energy–I just delete them and move on. (Funny enough, it's always from people who don't even follow me–no idea how that works.)
Lastly, my readership LOVES Instagram stories and I love making them, but guess what? They disappear. A newsletter is a great way to chat about things that I might've mentioned on stories.
A Peek Into My Newsletter
Newsletter Expectations
So, if you subscribe, what can you expect? Just my random musings, podcasts or books I'm listening to, random internet finds, funny TikToks, recent content, codes for items I've promoted, links to other creator's content or interesting articles I've read–anything! And I promise, I won't spam you (honestly, I don't have the capacity to spa
Are Newsletters Trending?
It's funny because in 2020, one of my goals was to start a newsletter and I ended up putting it off, so again in 2021, I was like, 'THIS IS THE YEAR.' And it seem like all my fellow bloggers are talking about is their newsletter! Several people even messaged me with the same sentiment–why all the newsletter pushing? I obviously can't speak for anyone else. However, my guess is that they're feeling the same way I am about instagram. And if they don't have a blog anymore, even more reason to push a newsletter as a new medium for chatting with their audience!
My guess is that everyone is feeling the effects of a tumultuous and tiring 2020. We just want to create content and engage with people on their own terms. It's easily searchable in your inbox and frankly, it's just enjoyable to read. And personally, I started my blog because I love to write. It gives a chance to do something a little cathartic, even if it's just in newsletter format.
Again, this is something I've wanted to do for a long time and I'm glad I'm finally doing it, but it's early innings and it can evolve into something else so if you have suggestions, I'd love them!