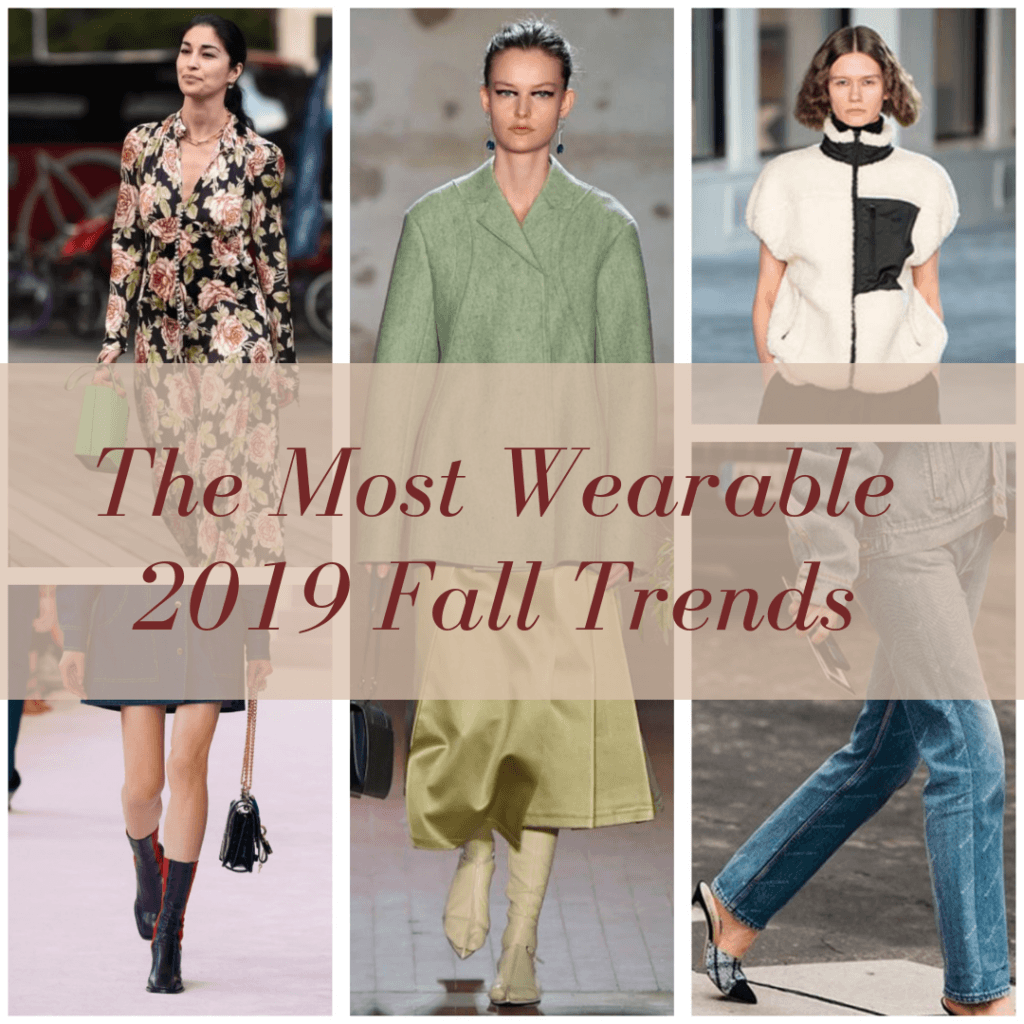 Do you take inspiration from the runway? I try not to let it dictate my life and since the birth of blogging, I have always found myself taking more inspiration from real people more than anything. Still, it's really fun for me to see what these genius designers are concocting in their heads; and it's even more fun for me to break it down and decipher it for my own wardrobe. (By the way, I still stand by my 2018 fall trends.)
Today, I'm taking on my five favorite trends from the fall/winter 2019 shows and showing how to wear them in real life (at lots of different price points!). Which one is your favorite?
Green
Every season, a certain color has its moment and this year it's green. Runway reports are saying pistachio is the color du jour but I think any hue of green is trending right now. Start subtly with forest green and move into different shades (if you're new to green).
Floral midi/maxi dresses
A prairie home companion has come full-circle. Pair them with jackets, boots, or wear them alone! You'll feel pulled together AND comfortable.
Fancy fleece
Yeah, your Patagonia fleece is trending, but make it fashion. Fleecy, nubby jackets (see: teddy coats) have been on trend for the past few years but thanks to the athleisure movement, a sportier version has hit the runways! Wear with jeans and boots all fall.
Mid-calf boots
Your ankles are cold from all the ankle booties you've been wearing the past five years. Dress up your boots collection with a little mid-calf action; these look awesome with dresses and under cropped pants.
Boot-cut jeans
Don't be scared…these aren't Britney low-rise jeans circa 2000. As skinny jeans evolved into straight-leg and mom-jeans, silhouettes continued to widen and we're back into boot-cut. Flares make a resurgence a few years ago and I think what makes them fresh is the higher-rise. Will you give them a try?
How to wear: this burgundy hi-rise corduroy pair, or ease into the trend with this cropped pair, or this simple black chic pair.