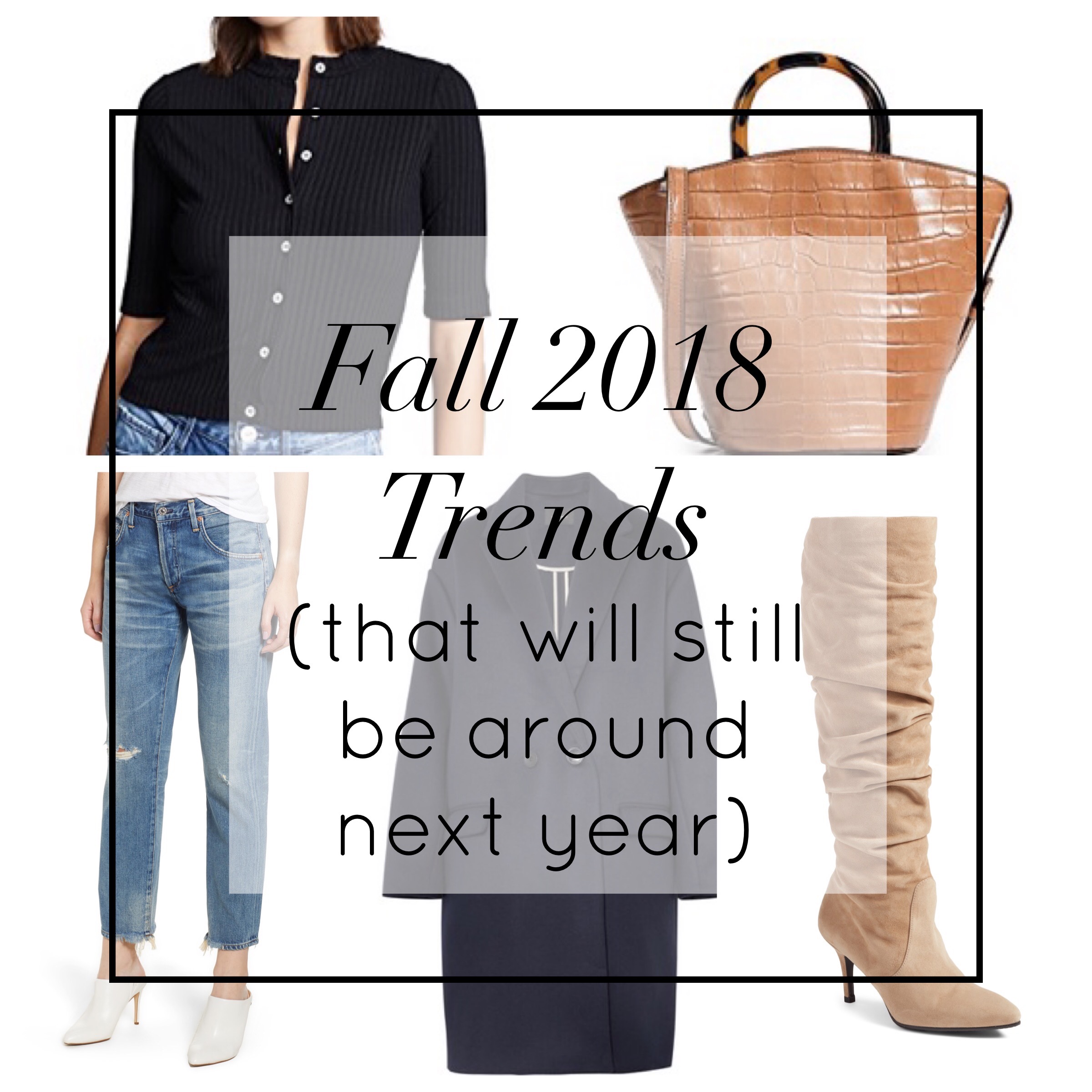 Fall is almost here which means a new season to experiment with fresh trends.  The cold weather means it's layering season and that's when you can truly show off your styling chops.  I've been dong aa little runway research and these are the five fall trends that, in my opinion, have some legs.  Basically, if you buy any of these, I hope you won't look back in fall 2019 and think, 'ugh, that X was so fall 2018.'  (And don't worry, as more fall clothing is released, I'll hunt down plenty of less expensive alternatives for you all!)
Oversize coats – oh, these have been around for a bit but they're getting bigger.  The best part about these larger than life coats is how you get layer underneath.  But don't go huge if you aren't comfortable–the slightly big look is just as chic.  And don't be afraid to belt it!
Slouchy boots – look, I'm an 80s baby so I love me some slouchy boots.  But really, how amazing will these be with dresses and skirts of any length?!  Ooh boy, cannot wait.
Animal print – this is one of those trends that I get annoyed hearing is a 'trend.'  Like come on, animal print?  Is it ever out?  But, I'm including it to show you the array of animal prints we're talking here–cool colorways, silhouettes and yes, crocodile counts.
Classic, fitted cardigan – I lived in these when I worked with corporate America but now I wonder where they all went and I want to throw them on with my jeans.  There's something so 90s prep about a fitted cardigan with a basic cami.
Rigid denim – Not too tight, not too loose and they don't look like leggings.  I've been leaning towards jeans that feel like, well, jeans, and not spandex.