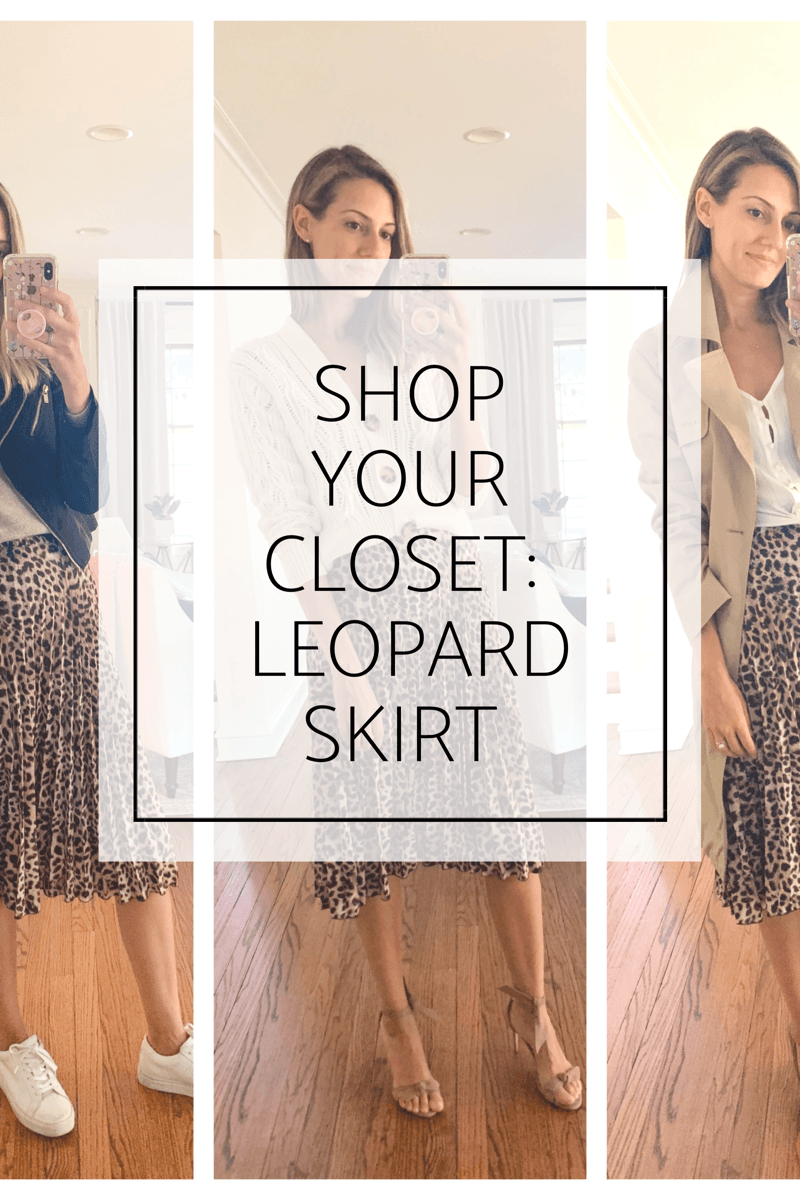 Reader request time! I thought I had done a #shopyourclosetseries on the leopard skirt (I did I leopard dress), but I just realized that I wear it a lot and it's often featured with other outfits. It's high time that this skirt got its own post. Why? Because leopard has been everywhere and will continue to be for the foreseeable future. I'm not really sure when leopard lost popularity, but people seem to think it has and that it's back as a major trend. I'm more in the camp of that animal prints are always kind of in style–especially when used sparingly.
Can this item work for the office? You bet. I LOVE a pleated skirt with a trench coat (don't make me sing my praises for this Everlane trench I've had for almost three years–I will. It's such an awesome basic and I DO have a Burberry trench, which is amazing, but this one is solid…see more of it here).
Five similar leopard skirts:
You know amazon will always come through – this is $25 and looks just like mine!
You KNOW I love a good H&M find (and mine is H&M) – this wrap version is gorgeous.
This Banana Republic Factory version also comes in petite!
This is $12 and a GORGEOUS length. Love the color, too.
This one is a little more pencil skirt-like, but still a great option.
Find more #shopyourclosetseries here.