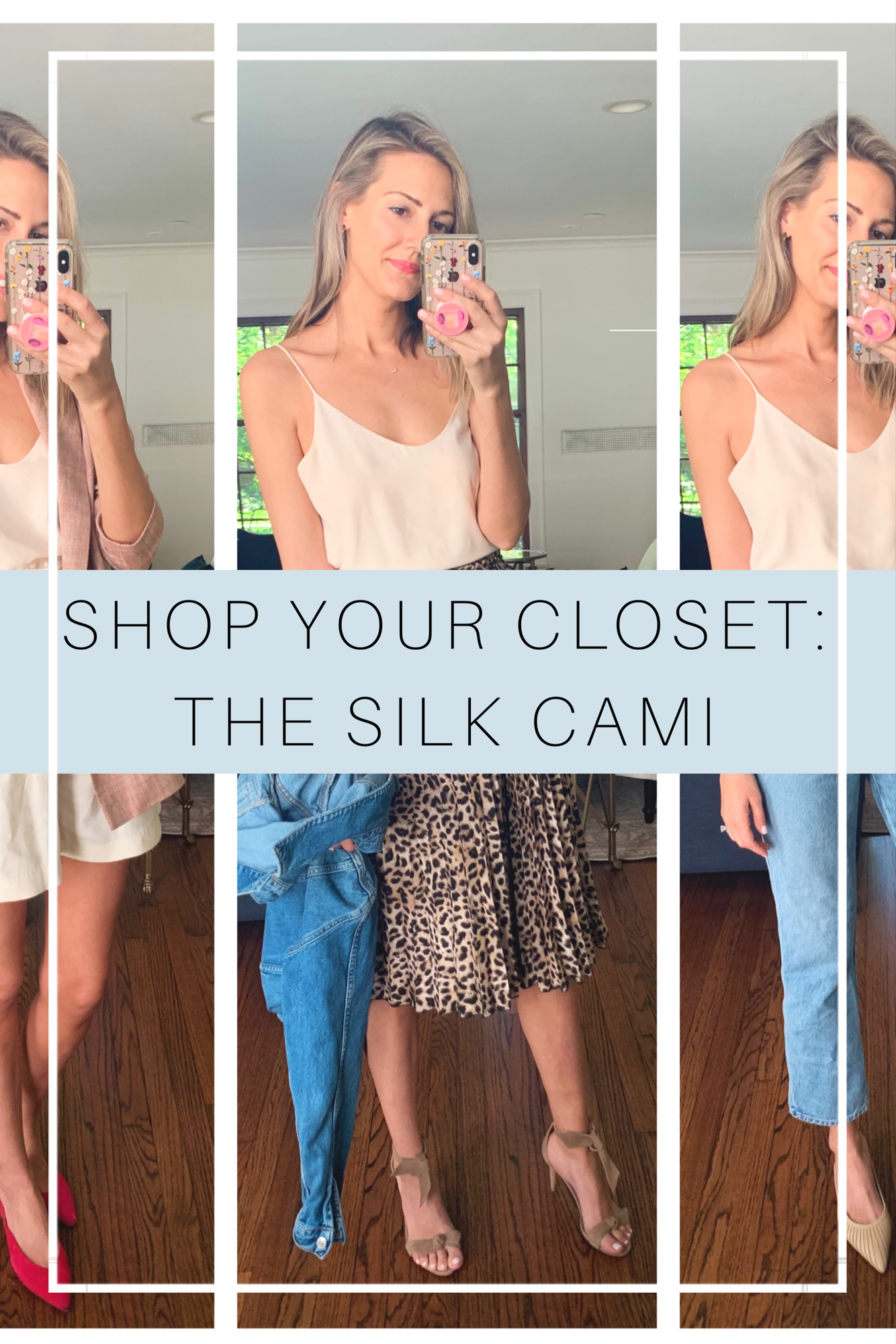 Do you know why I love the #shopyourclosetseries? (Please note that the hashtag has not caught on yet…someday.) I love it because it reminds me of old school blogging.  Back before everyone was trying sell something, all day, all the time.  Yes, I have partnerships where I really hope people will buy things (because I work with brands that I think are either cool, innovative, already buy in my everyday life, and want to support). And yes, I share links of clothing I own and if you purchase it using my link–amazing–thank you so much (because I truly appreciate it), but if you're reading here, I hope you know that I really do love talking, sharing, and documenting all things personal style. Fashion has been my hobby for as long as I can remember.  I can't sew (much to my mother's chagrin, who is a top-notch seamstress), but I can style and re-invent items  I'm not that fashion forward, but I know proportions and I know that my style can often translate to so many different body types.  I hope my site and instagram leave you feeling inspired, like, "hey, I can do that because I have that in my closet!"
When I started blogging, it wasn't what the cool kids were doing.  It was something I hid from my friends because I didn't want them to know I started putting photos of myself on the internet because 1.) what if no one read it? or even worse 2.) what if nothing ever came of it?  It certainly wasn't a career path and there wasn't even instagram so there was no becoming "instagram famous."  I have no interest in the latter, BUT I did create my blog to get a foot in the door of the fashion industry; I didn't know how I, a 25 year old working in finance, was going to make the career switch…so I started writing about it at night and on weekends– documenting things, and eventually taking photos of myself showcasing my personal style.  This whole rant is a long way of saying THANK YOU.  Thank you for all the messages on instagram saying how much you love this series.  Not only is it fun for me, but I'm pleased as punch that you love it, too.  (Hopefully, you also enjoy my little quips and jokes along the way.)  Truly, thank you from the bottom of my heart for being a part of this journey and allowing me to do what I love–even if it's just an outfit mirror selfie.
Back to the topic at hand!  I'm wearing this gem of a top: the Everlane clean silk cami.  I've owned this top for about two years now and it has held up so well!  Since it's silk you can wash on delicate, hang dry, and then steam out the wrinkles, OR dry clean it (I prefer that method with my silks).  It's such a great layering piece but I also love wearing it on its own during the hot summer months.  Camis, by nature, are a little sexy, right?  So I like to offset it with wide pants or a boyfriend jean–and I love tucking it in.  And I received a ton of questions about what bra to wear with the cami–I recommend a strapless bra and during the summer I live in this Amazon bra (it's only $7).  I used to buy a NuBra every season, and while it's great, it also sets you back $35.
Check out old #shopyourclosetseries here:
Shop your closet: denim jacket