Shop Your Closet: The Denim Jacket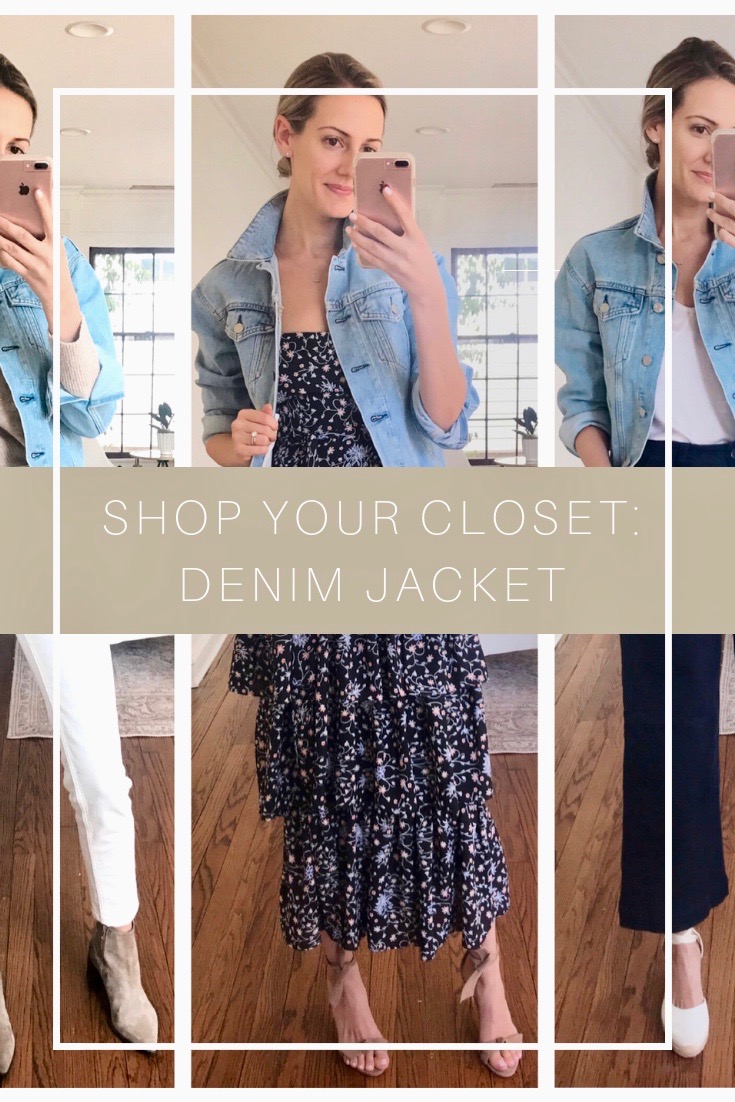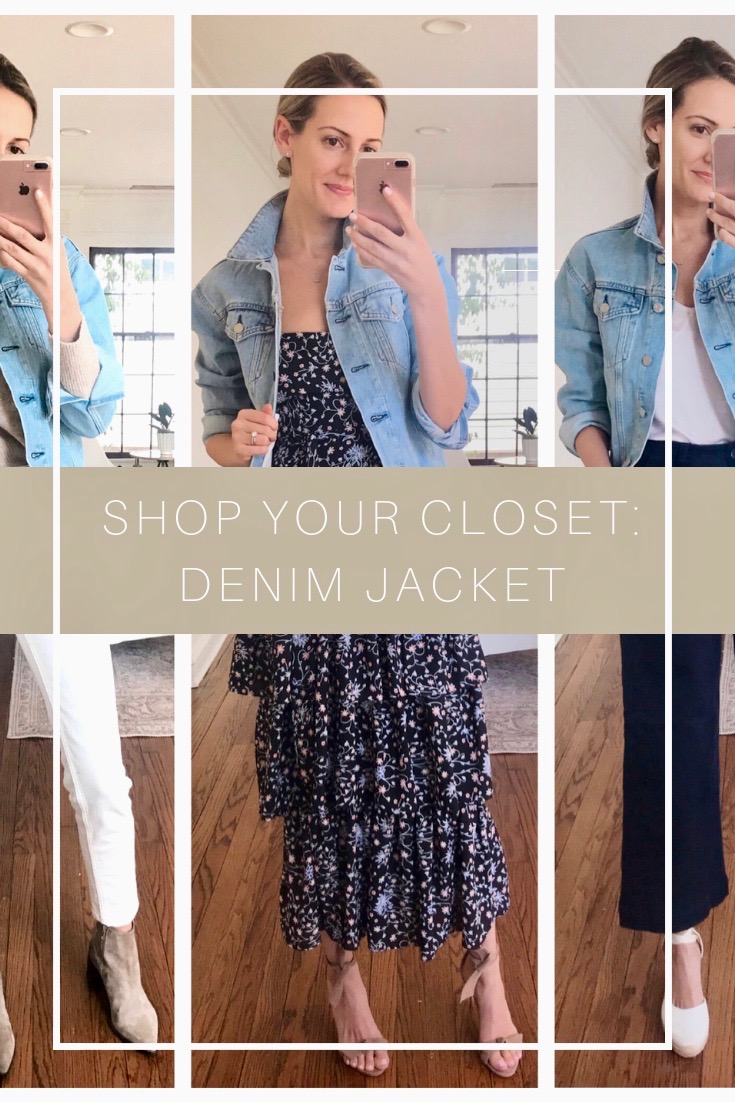 Gah – I'm so sorry that this rendition of #shopyourclosetseries featuring the versatile denim jacket is late!  This was supposed to go live on Wednesday as I try very hard to post 3-4 times a week but this post wasn't ready to go in time.  I was going to do it Thursday evening but when I came home from an event, I started running a fever and basically didn't lift my head again until Saturday and ultimately didn't get out of bed until Sunday morning.  I'm not sure what it is I had (a nasty virus? The flu?), but it took the wind out of my sails.  Suffice to say, I didn't get around to publishing this post.
Let's talk denim jackets, shall we?  You've probably got one and perhaps you're in a rut with it.  This spring, I encourage you to rely on it heavily.  Want to wear it with a fancy dress?  Do it.  Pair it with a white mini skirt?  Sure!  Don it over a silk cami with a pair of power pants?  You can do it!  Basically, it goes with your whole wardrobe.  Wear it.  Embrace it.  And show me how you're wearing it on instagram with the hashtag: #shopyourclosetseries.
And if you're on the hunt for a good denim jacket, I highly recommend this Everlane one (wearing a small – I like mine slightly oversized!).  Also, check out this Topshop one (worn here….I LOVE it–although…my sister stole it from me so she currently has it).
As always, leave requests for this series in the comments below!  (And yes, there will be another post on this later this week – so I don't fall behind.)