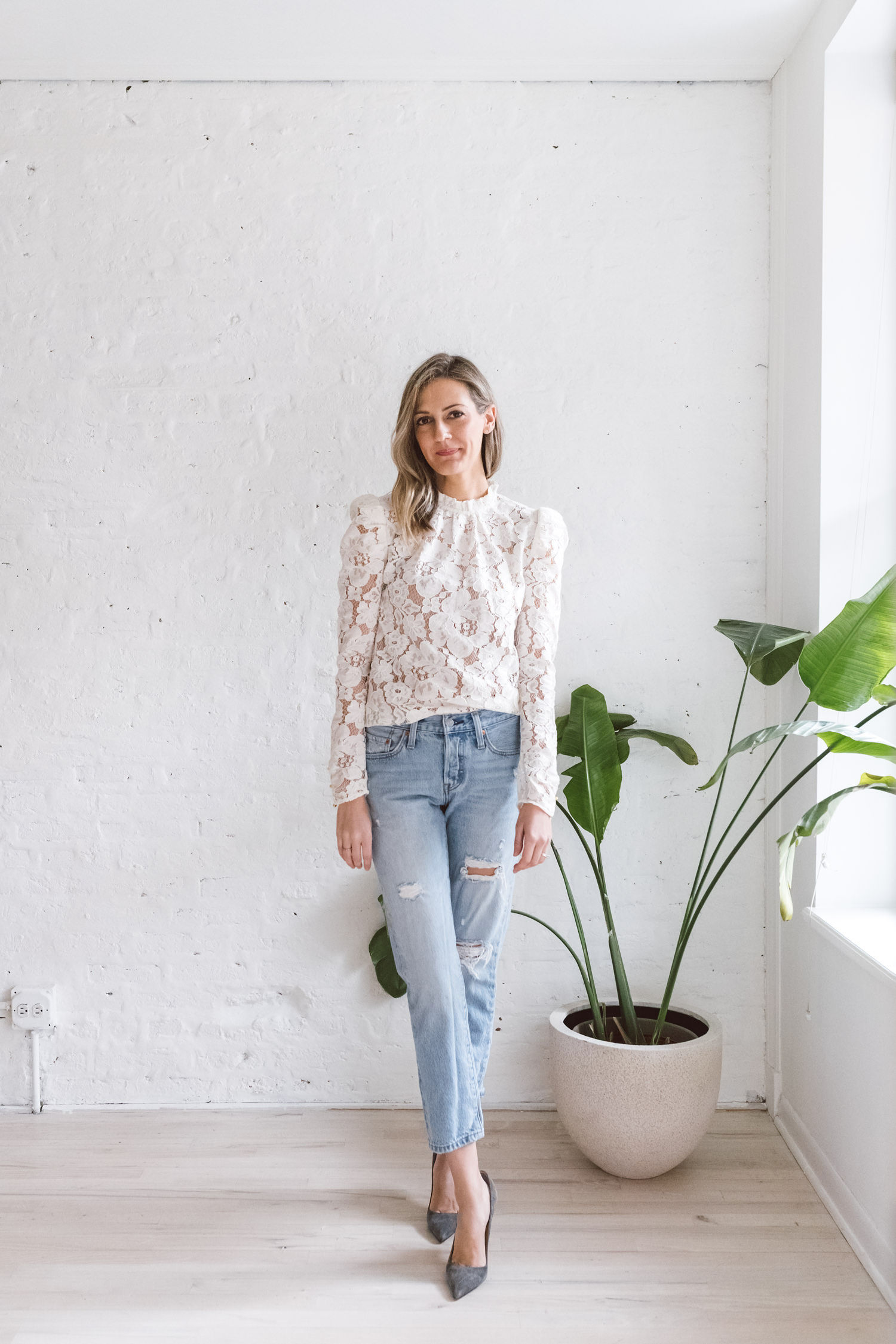 'Uh oh,' I think the tropical weather in Miami has pushed me to the edge and I'm trying to embrace spring (as I watch the sleet currently falling outside my window).
'It's still winter.  It's still winter.  You choose to live here,' I mumble to myself, 'but that doesn't mean I can't will spring to get here NOW.'
Just a little insight into what conversations happen in my head every February/March.  I have to remind myself often that I like living in Chicago April (mostly) – December.  So, to get through the doldrums of late winter, you need pick me ups.  My pick me ups include wardrobe pieces like this white lace top.  Maybe it signifies both Spring Break/Easter dresses in Florida from my earliest childhood memories; I always felt like when we returned home from those family vacations that the midwest weather was magically spring-like all of the sudden.  So, ethereal lace reminds me of spring and I'll wear it until she decides to arrive.  What clothing do you wear to get spring to arrive?
More reading:  See what kind of bras I suggest for lace tops here.
Rock a Lace Top to Bring On spring
Peeks of lace, under $100 and just as cute at the office as it is with jeans.
A little peplum, a little mock neck, AND it's forest green.  (And $75)
This one is semi-lined so it's perfect for those who don't like their bra showing AND it's $42.