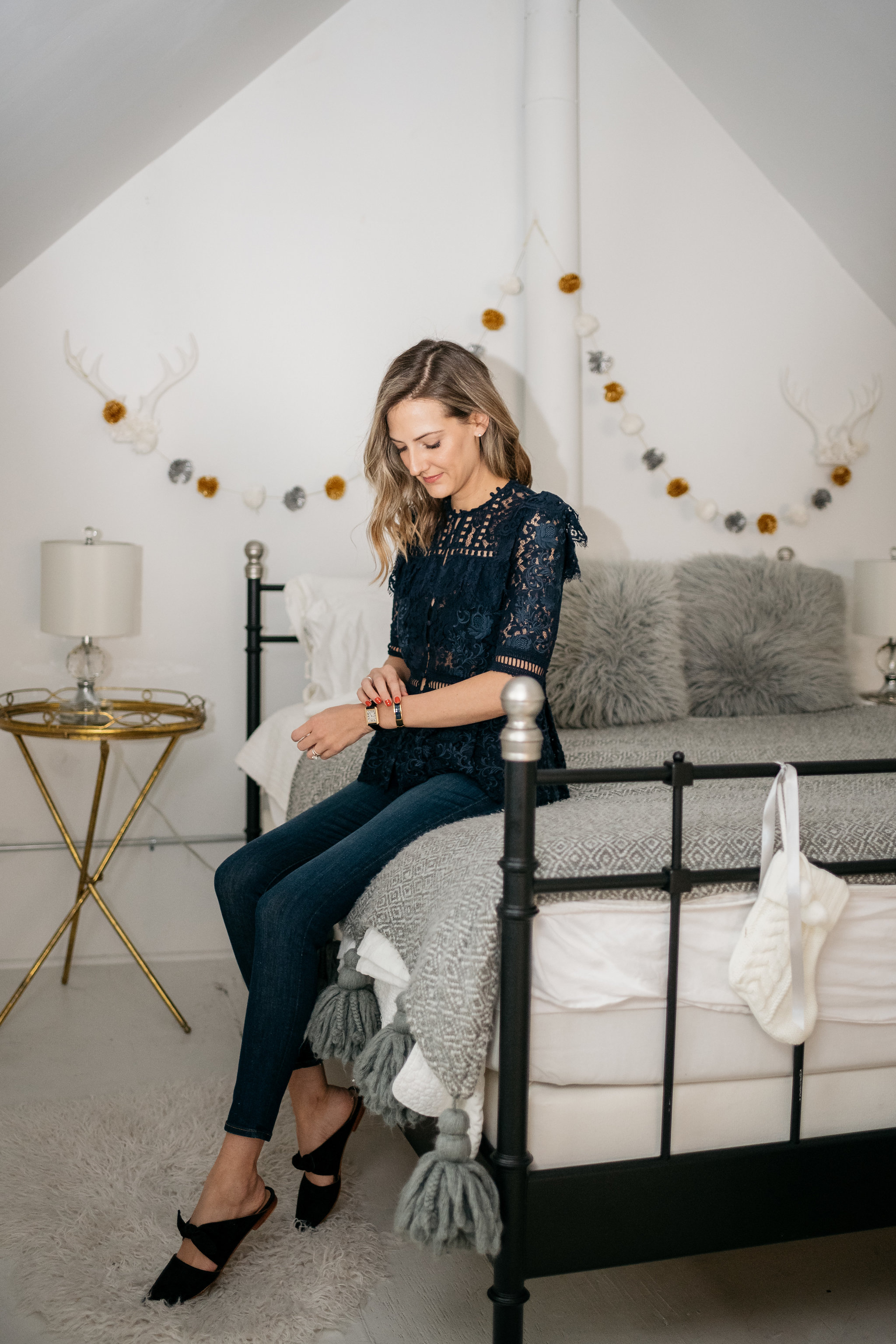 The blog post title is sort of funny, right?  "How to wear a lace top?"  Step 1:  Put it on.   But seriously, there's always that conundrum of 'is it too sheer?' or 'what bra do I wear?' when donning a see-through fabric like lace.  You have a couple options: just wear a bra and be ok with the fact that you can see it.  (That's the option I went with for these photos – it's a black lace bralette.)  If you wear a lace bra, it will look like it's meant to be under the lace and I only recommend this option if your top is a little looser in the trunk of your body – go for a color that coordinates with the top.  Another option would be to wear a formfitting layering cami the color of you skin underneath (with or without bra – up to you).  The cami gives the illusion that it's part of the top, which is what you want.  You can'd go wrong with a beige or black cami underneath but whatever is closest to your skin color looks (in my opinion) best under lace.  For example, if I'm wearing a white lace top, I'd go for a nude/beige cami underneath.  For a black lace top, I'd wear beige or black – both would work!  And lastly, wear a cami in a professional setting–the bra-only trick only is more for a fun night out (or perhaps the most relaxed work environment ever).
Lace Tops To Suit Your Fancy
A lace sweatshirt in navy?  Fancy!
Perfect for Valentine's and under $100
Gorgeous sleeve details and an unexpected color