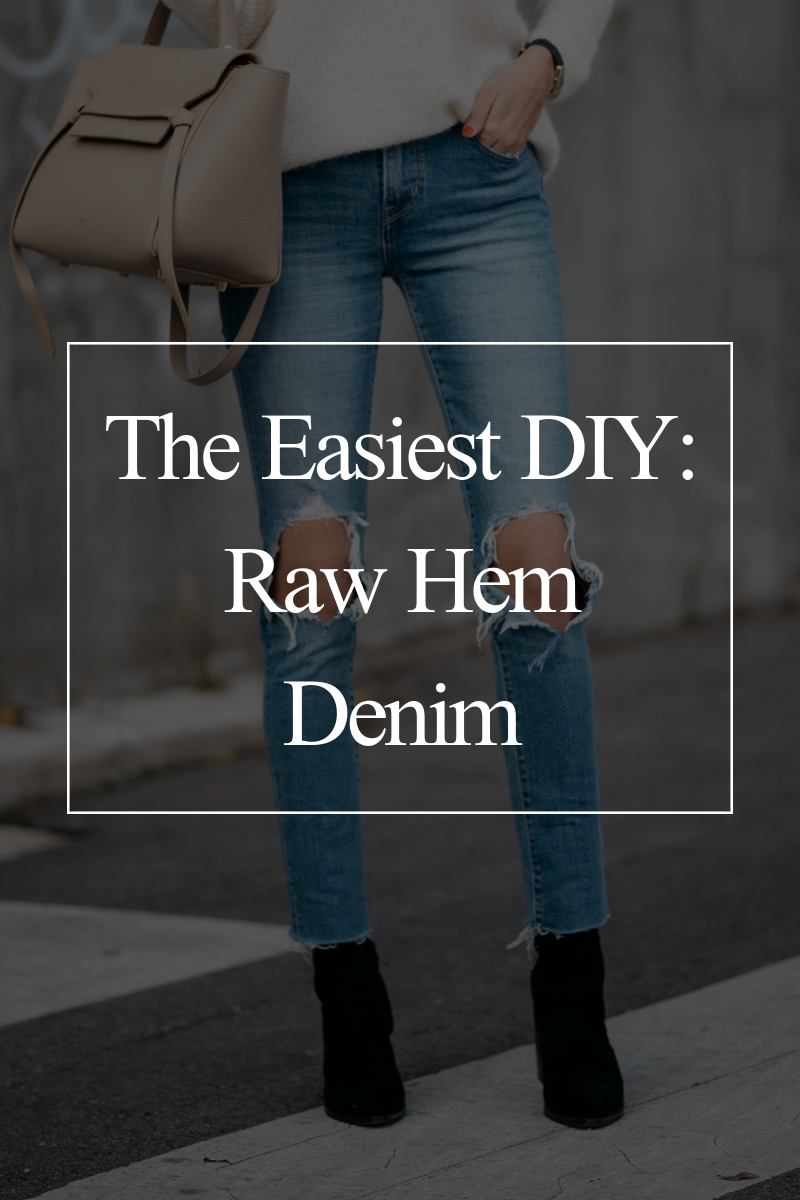 Whenever I wear my Levi's, someone comments about the hem asking whether or not I did it myself or if the jeans came that way.  It was me! I've cut the hem of a few pairs of because I like the raw hem look.  It gives them a little edge and makes them a bit more casual without looking sloppy.
Here's the types of jeans I think it works best with:
Jeans that are either 100% (or close to) cotton: here's why–the stretch fibers in stretchy jeans won't product that gorgeous, semi-frayed hem.  It'll just be a sad, straight line and will look like unfinished jeans.  Trust me…I've done it to super stretchy jeans and it looks silly.
Jeans that are skinny but not leggings.  The pairs I've done it to WERE skinny jeans, but they weren't too tight at my ankle; those have been my most successful DIY raw hems.
Make sure the jeans are long enough.  I'm pretty tall and sometimes jeans can be a little too cropped on me, so just make sure they won't be too short.  I like to cut them right at my ankle bone.
How I do it (no pictures, but trust me, it's EASY):
I used regular scissors (not fabric) and cut right above the finished hem in a straight line.
If you want to cut a little shorter, put them on and mark them with chalk first.
Raw hem will look more distressed over time as you wash and wear–I think it gets better with age!
If the hem gets too stringy for your liking, it's an easy fix: just snip off the excess with scissors.