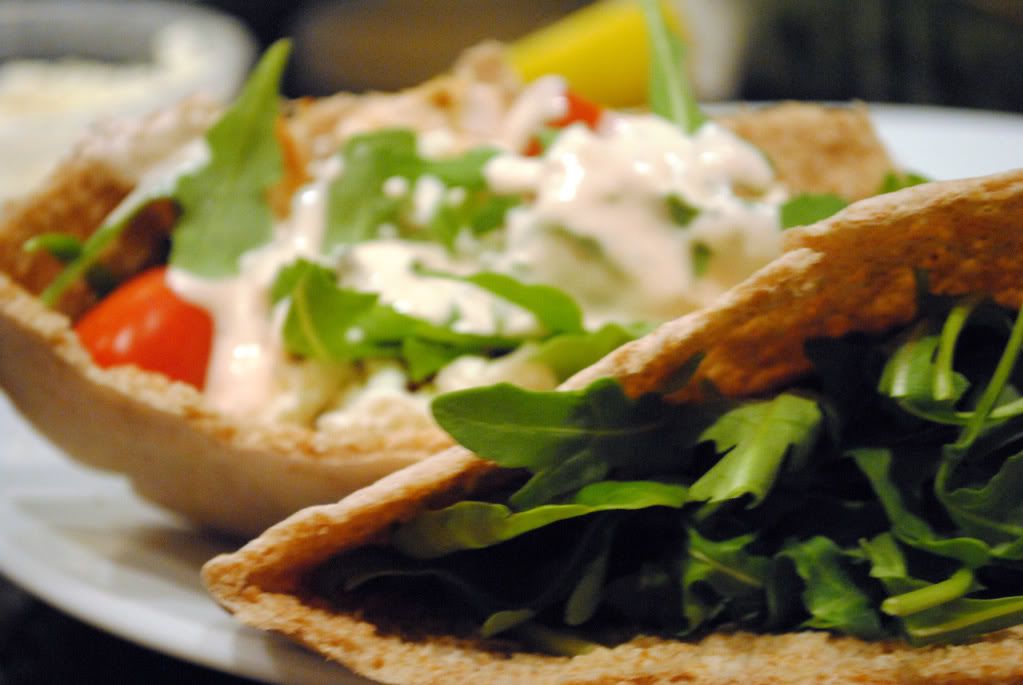 I love to cook–that should come to no surprise. However, sometimes (particularly on weeknights) I need a simple and quick meal that takes little effort. Once a pita is in the equation, the possibilities are endless; you stuff just about anything in them (take that as you will).
The chicken pita part is easy enough–no recipe needed. I simply seasoned a chicken breast with salt, pepper, and cayenne (I love spicy), cooked it, chopped it, and stuffed it into a whole-wheat pita with arugula, tomatoes, feta cheese, and this tzatziki sauce. Honestly, don't even make this if you aren't going to make the tzatziki–it's too good to pass up. Tip: if you can handle it, add some sriracha sauce to the tazatziki to continue on the spicy path!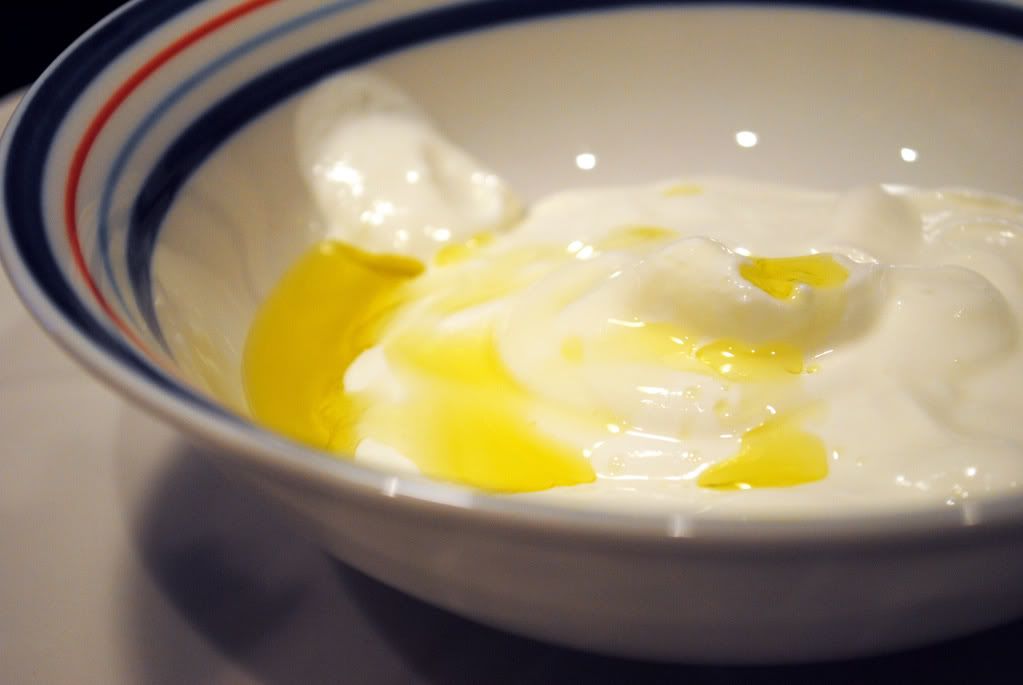 greek yogurt + olive oil = the beginning of tzatziki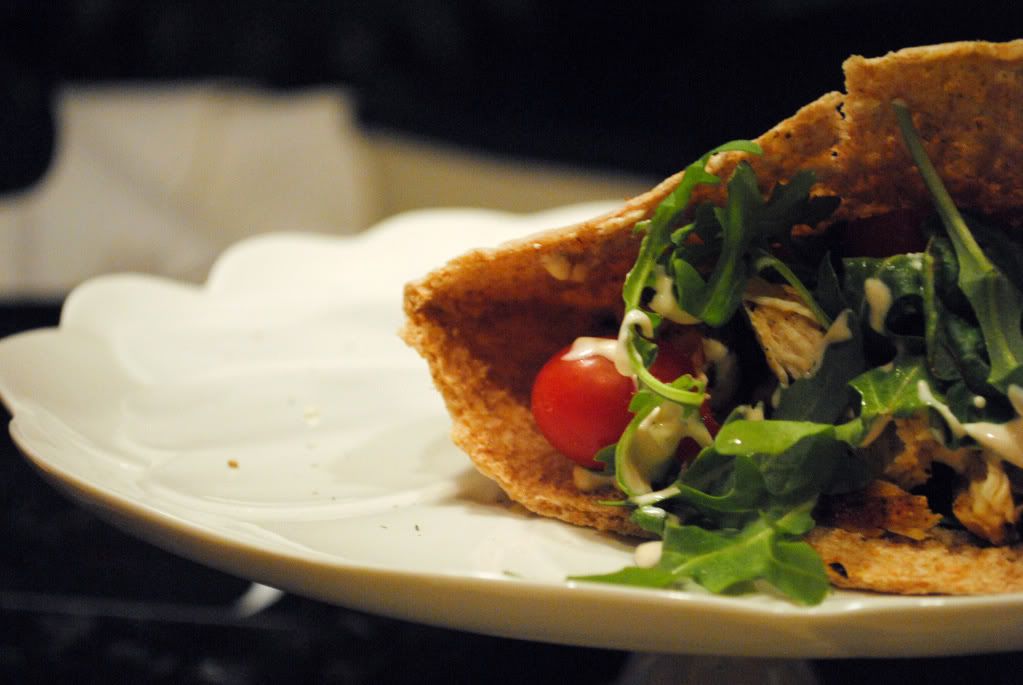 one half down, one half to go
What's your go-to weeknight meal?