Current Favorite Netflix Series (and a few Amazon Prime + Hulu Series, Too!)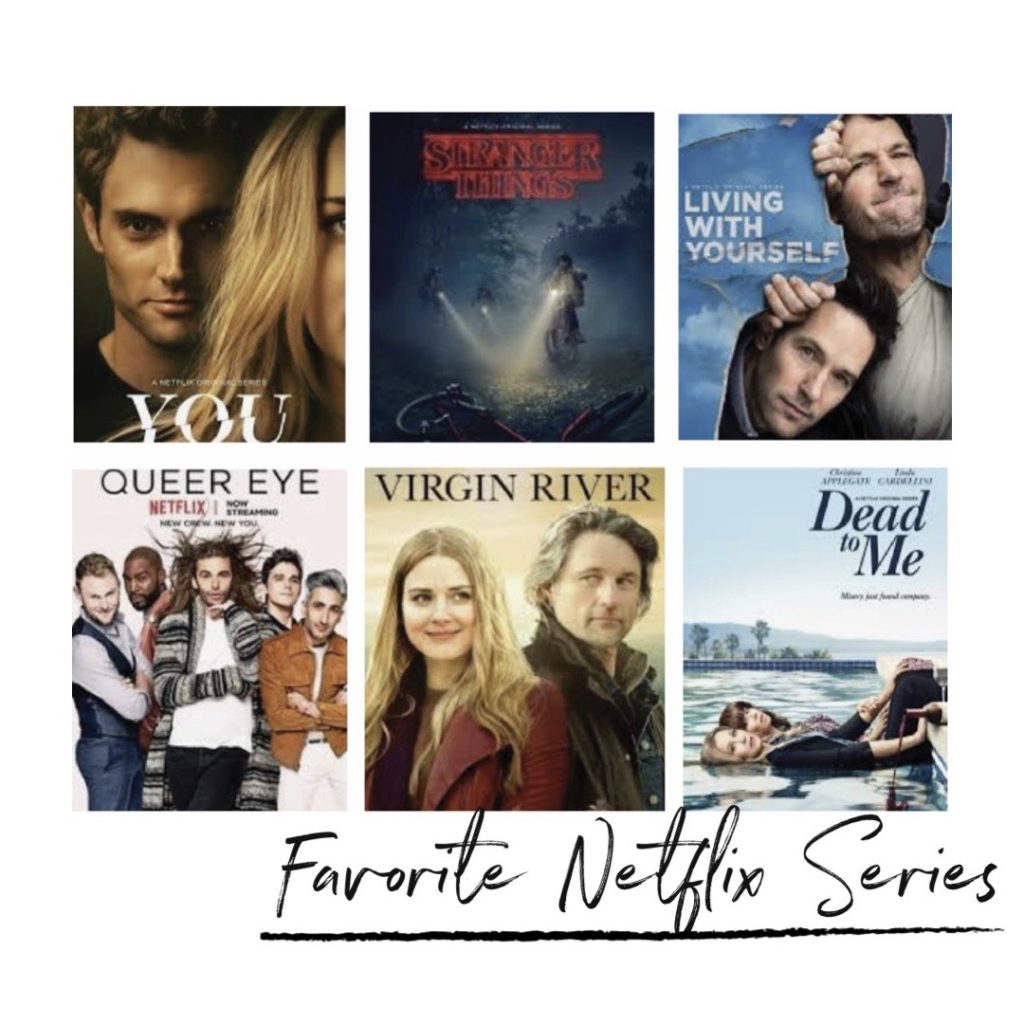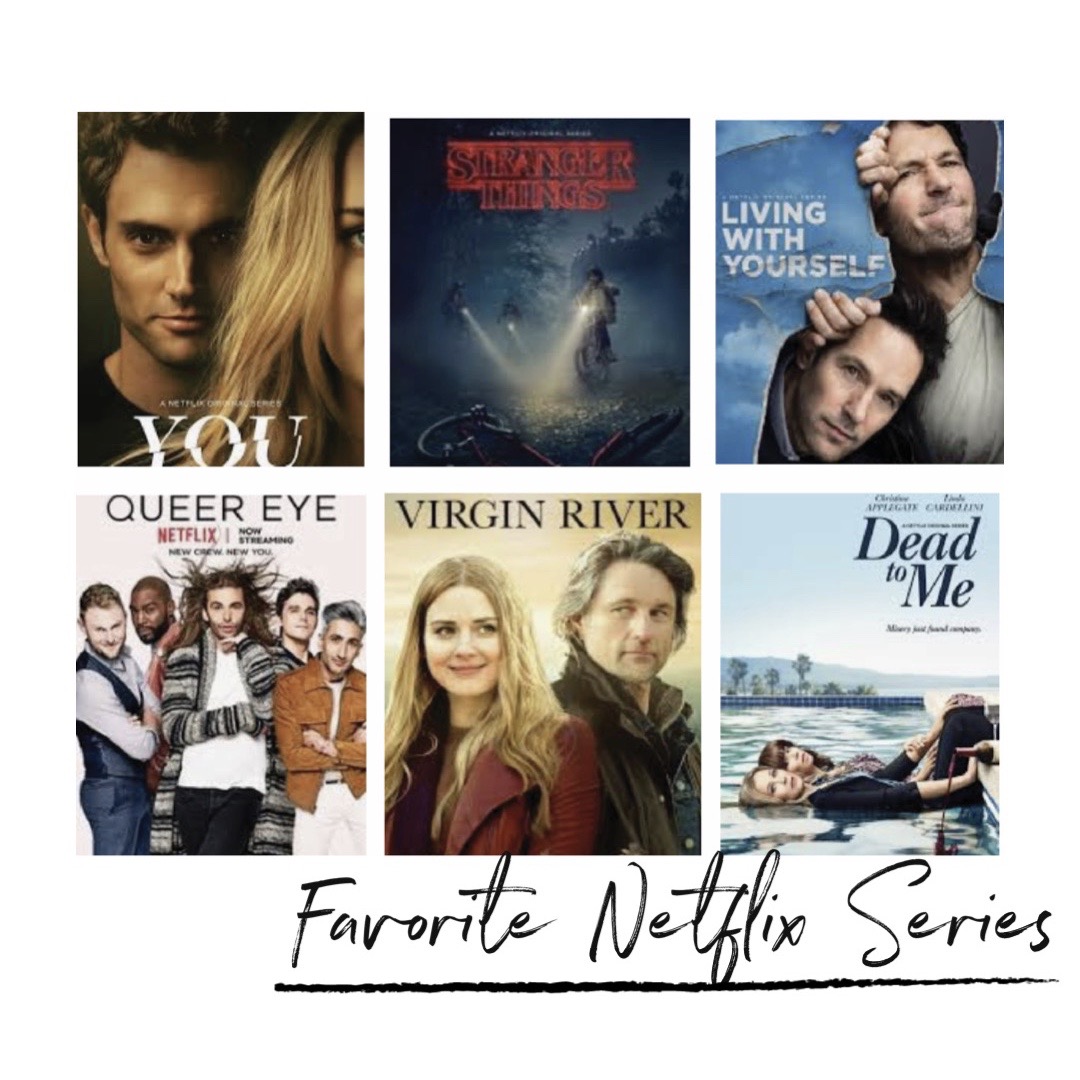 If there was a time to get into a television show, it's now. You want something that can perhaps distract you from the happenings of the world, even if it's for one hour a night. I'm here to talk Netflix series–and even Amazon Prime and Hulu, too. I will say, I know I haven't watched The Crown yet. Yes, I know I would like it and yes I need to watch it. Leave your faves in the comments below.
Netflix Series:
YOU – remember when this was initially a Lifetime series? A little off brand–it belongs on Netflix and is highly addictive.
Virgin River – A little cheesy, kind of dramatic, but also feel good–a great watch during these turbulent times. (Season 2 has been confirmed!)
Workin' Moms – Funny, sometimes heartwarming, and relatable if you're a mom (not just a workin' mom).
Queer Eye – Speaking of feel good…these just make me well up sometimes. Honestly, nothing beats season 1, too.
Dead to Me – There's only been one season of this but I can't wait for it to come back! It's coming back, right?
Stranger Things – I just love this show. The kids, the creepy plot lines, the music. Winona. Can't wait for the next season!
Living With Yourself – This show didn't get a lot of hype for some reason…how?! It's freaking Paul Rudd! (My husband and I love him.). The previews look weird but the show is excellent. I hope it's coming back for another season!
Friends From College (cancelled) – You only get two seasons of this and I read a lot of reviews of it and didn't understand the hate? I laughed out loud several times and wish they wouldn't have cancelled it!
Honorable Mentions (aka older series, cancelled, or just binge-worthy):
Spinning Out (cancelled–HOW, why? It was amazing with teen angst)
The Office (can always binge on this)
Love is Blind (so cringeworthy but sort of amazing)
Mad Men (one of my favorite shows of all time)
Amazon Prime:
Marvelous Mrs. Maisel – Ah, the wardrobe, the witty banter, the early 60s–I just love it.
Modern Love – I didn't love *all* of the episodes on this series but overall the show was pretty damn charming.
The Man in the High Castle – Currently watching this (and yes, I am very late to the game as it debuted in 2015) and I'm on season 2, but it's pretty good! The premise revolves around life in American if the Nazis and Japanese Empire had won WWII. It's based on a book which is also supposed to be good.
Downton Abbey – I watched this when it was originally on Masterpiece Theatre and I was obsessed. I would even re-watch it–it can be a little slow-moving but it's so well-done.
Hulu:
The Handmaid's Tale – This is the only show I've watched on Hulu but maybe I'll expand my horizons some day! It's post-apocalyptic and they love zooming in on June's face (ha–once you notice that, you can't unsee) but I am a loyal viewer.
Watching Next: Little Fires Everywhere on Hulu – can't wait to start!