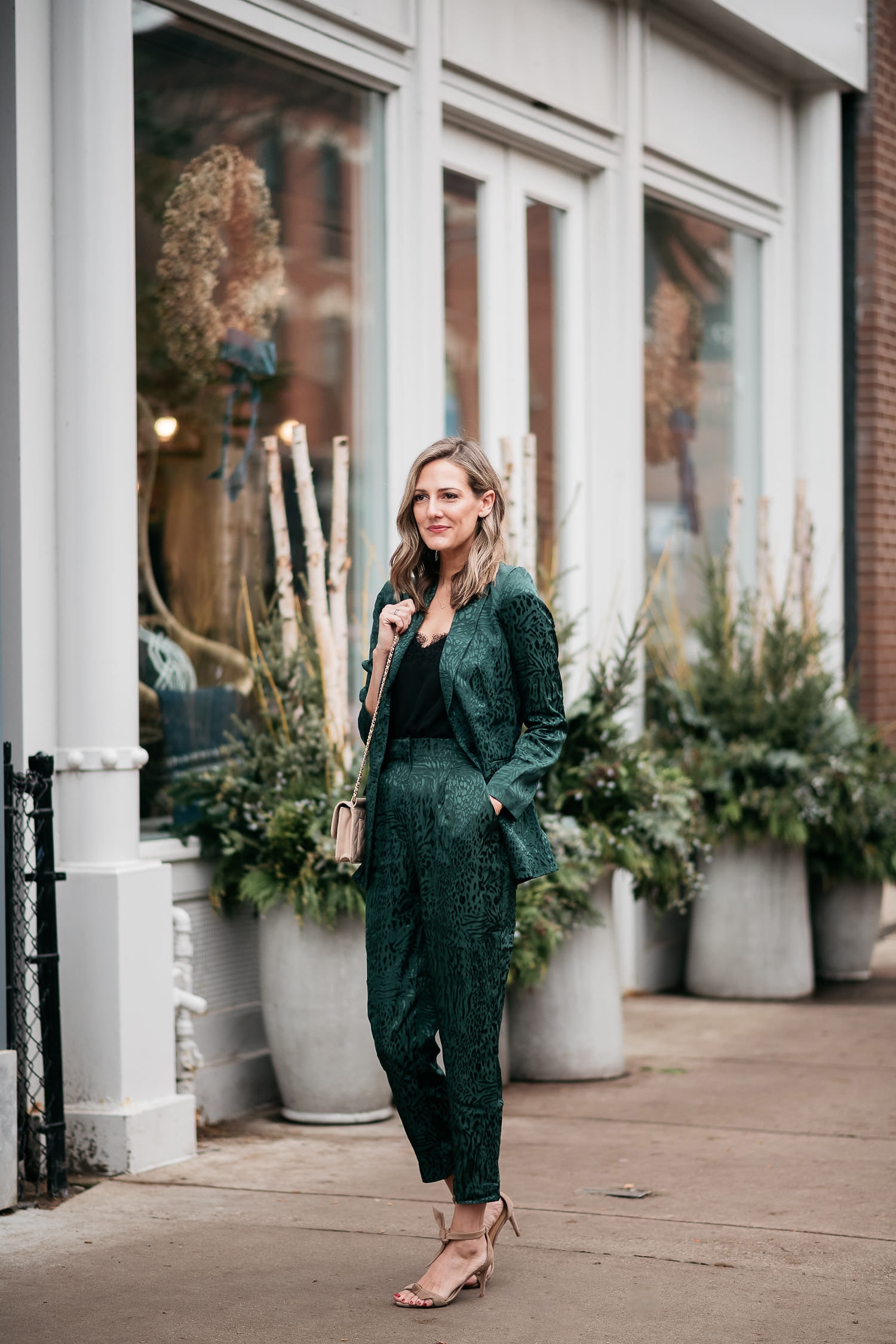 I first saw this green blazer with matching pants on Shopbop and it sparked my interest. A shiny, green, leopard suit? Pure amazingness. The brand was Anine Bing (shop more AB here) and it was gorgeous and just a little more than what I wanted to spend on a suit that I probably wouldn't wear that often. Since you know I love a good 'look for less' this H&M suit popped up when I was doing some online cruising (see my most recent H&M try-on here). Of course I had to give it a whirl because it's chic and priced right.
When you think about holiday parties, it's all about glitz, glam, sparkle, and you usually equate that with dresses. Well, I love a good blazer and suits are certainly having a moment so in case you're in the mood for something different, this could be up your alley.
These sets might also suit your fancy:
So how 'bout it? Would you suit yourself this season?