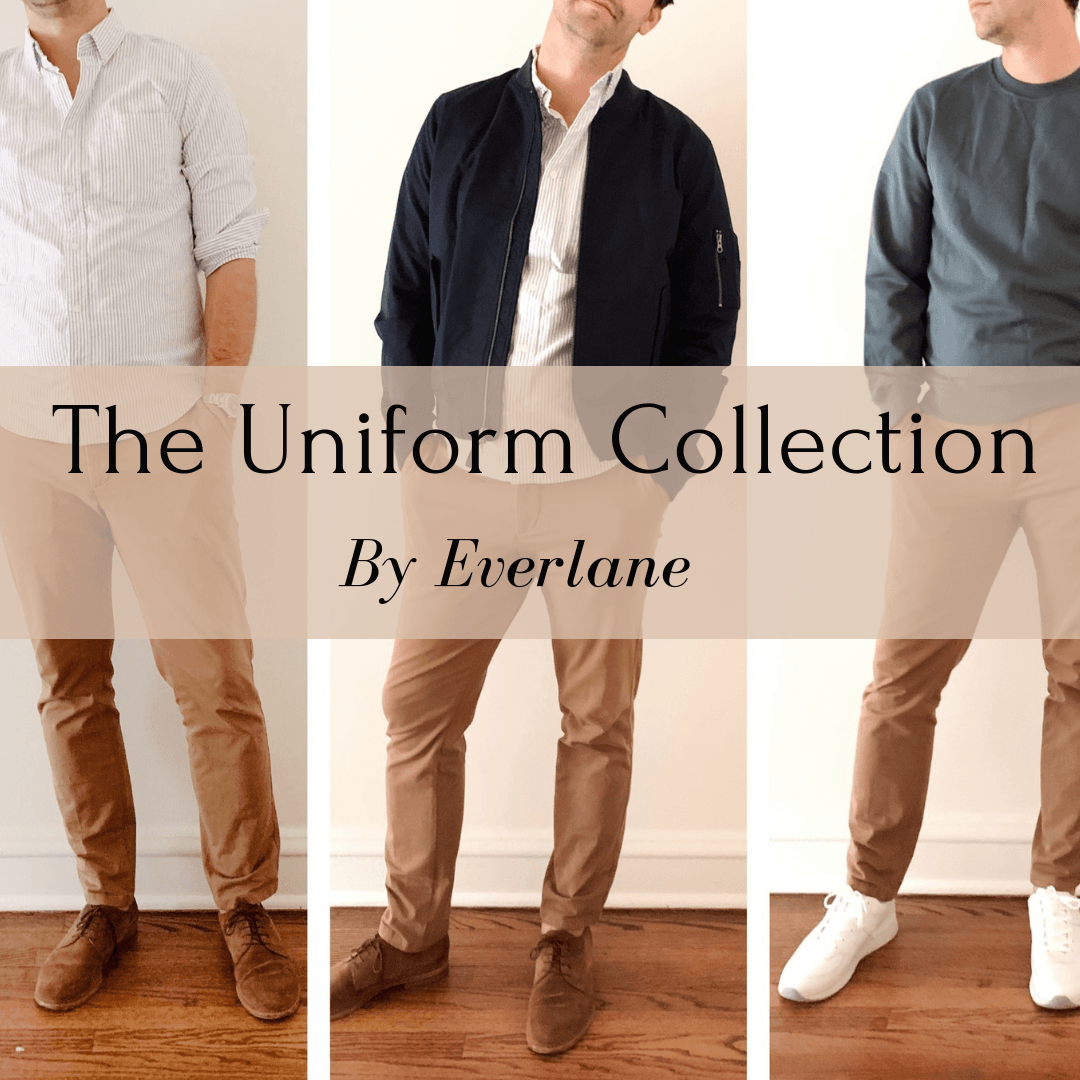 Do you shop for your significant other? Eric used to be really into buying his own clothing–he really enjoyed shopping. I think he still does, to an extent, but life has gotten quite busy for us. Between work, work travel, two kids (and one on the way), activities, social events, ya know, LIFE, he's not as into shopping as he once was. Luckily for me, Eric trusts me to buy clothes for him; and luckily for the both of us, I enjoy doing it. Plus, I worked at a men's clothing start-up/major retailer acquisition and the discounts we had were awesome–he was always getting new threads and he had no problem with me picking out his clothes. (Suits are all him, though–I won't pick those out for him alone.) He will make requests for items and often time, he wants items from Everlane. You absolutely must hear about the new Men's Uniform capsule collection they just launched; it's amazing. (This post is also fitting and well-timed because it's actually his 35th birthday today!)
I introduced Eric to Everlane via their boxer briefs a few years back; it was love at first wear. Then, I bought him a few t-shirts and then veered into their cashmere sweaters; he loves them all. When I heard about their Men's Uniform Collection, it was easy to get Eric on here wearing it because he's already wearing these pieces in his day to day. A little more about this collection:
The Uniform consist of 12 pieces including chinos, jackets, tees, sweatshirts, and underwear.
There's a 365-day guarantee on every piece in the collection; you read that right–if your t-shirt gets even the tiniest hole in it after rigorous wear, they'll replace it.
Speaking of rigorous wear, each item was also rigorously tested to ensure that they could handle a year of heavy wearing and washing (hint: they can).
This isn't on the website, but the collection is SO easy to mix and match; after working in men's fashion for so long, I know how much they want a versatile wardrobe that takes zero thought in the morning–this is just that.
Here's my reluctant model showcasing my favorite pieces from the Everlane Uniform Collection. Not pictured; the tees and boxer-briefs.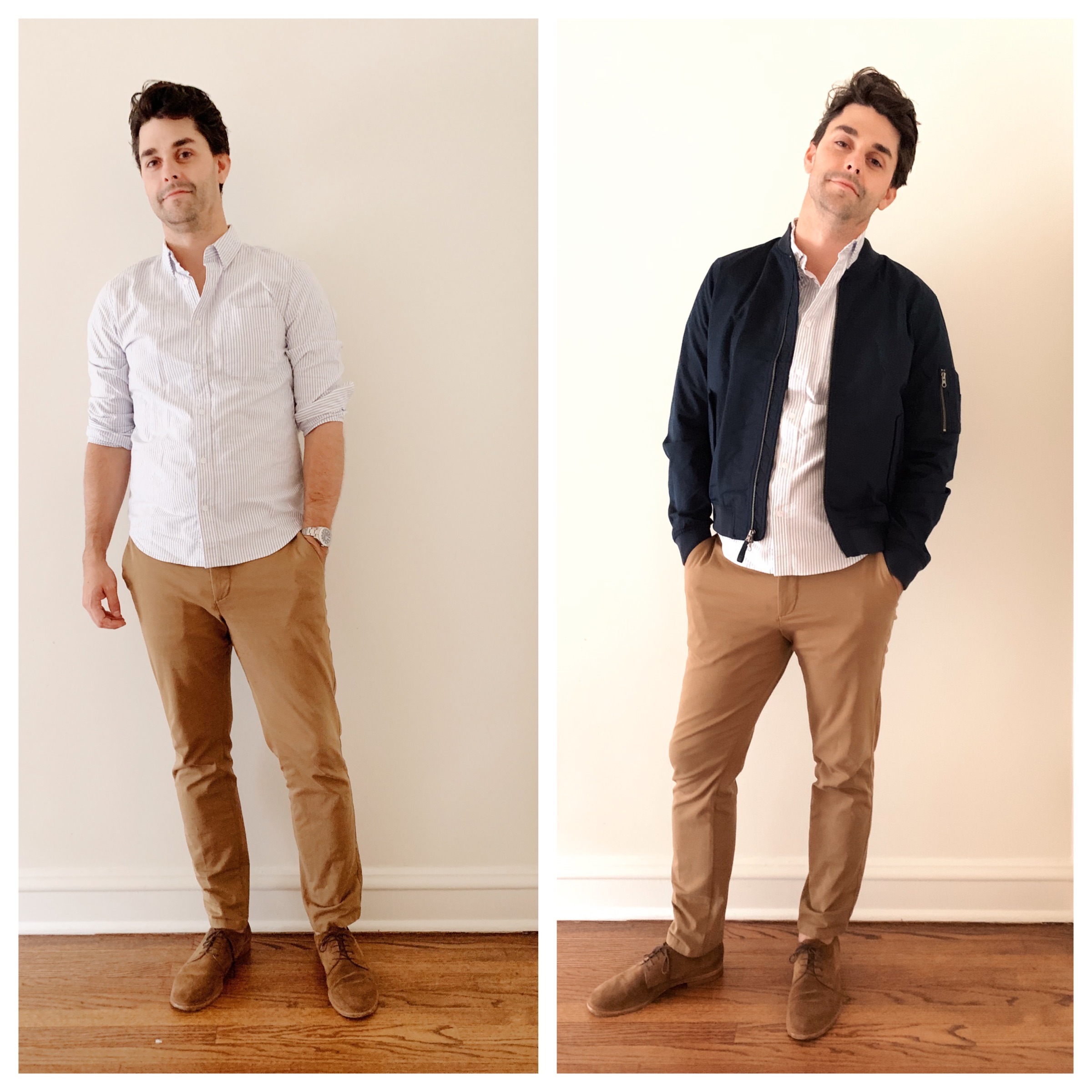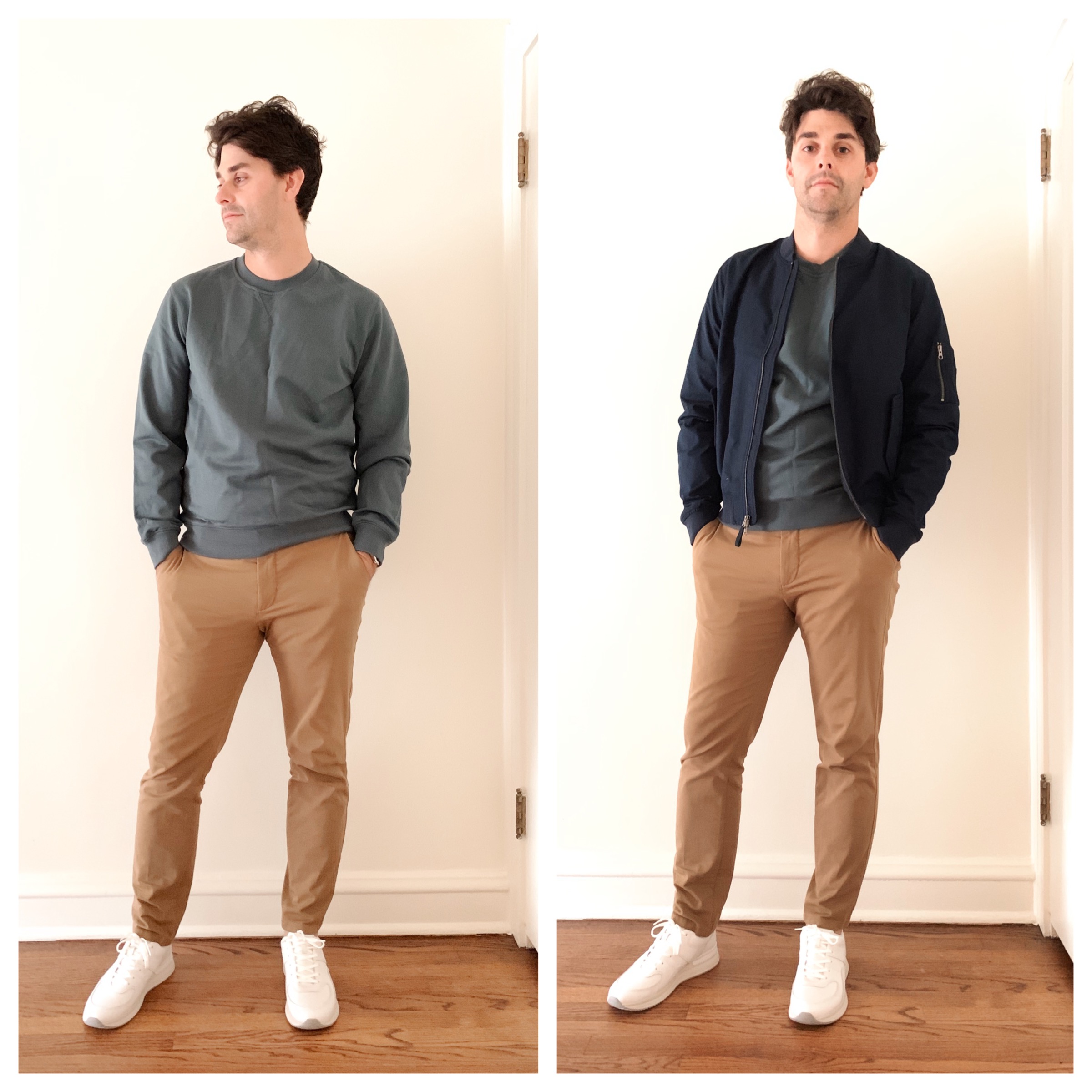 *Thank you to Everlane for sponsoring this post!