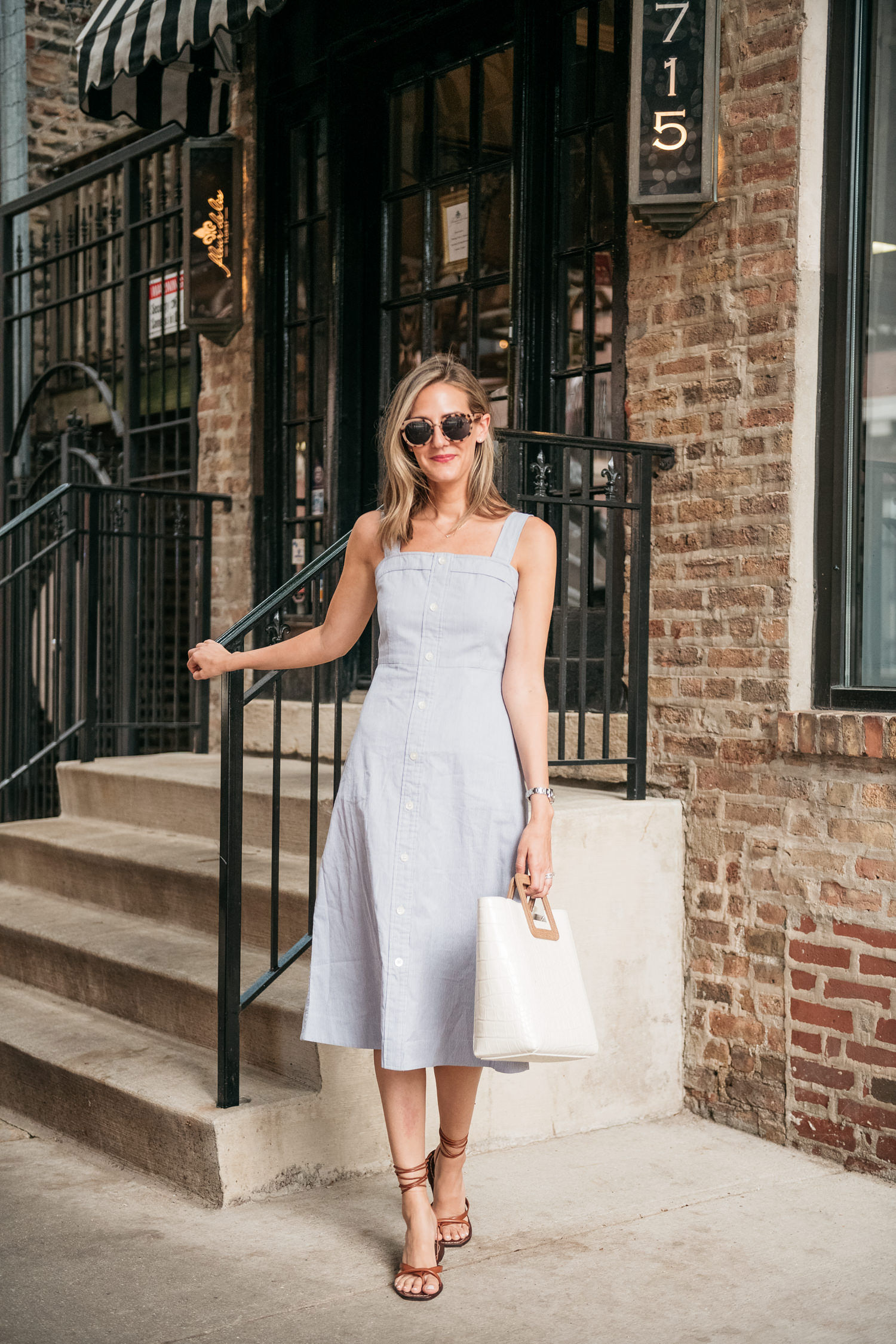 The Anniversary Sale madness (see my post here) is fun but sometimes you can forget, hey, I don't actually NEED to wear a sweater right now. It's summer! And what a glorious time it is. We grilled out last night and enjoyed a delicious heirloom tomato salad with corn on the cob; summer's bounty is delicious. As for the heat? I enjoy it. I personally love the days when you walk outside and it doesn't feel like anything–the air is body temperature. Weather like that calls for the easiest of dresses, like this cotton gem (I actually prefer wearing it without the belt it came with). A summer cotton dress is all I need to throw on and go outside wearing. It's summertime, guys, and the livin's easy.
Five More Easy Summer Dresses Under $100
Sleeveless Tee Dress ($40) – Great for any body type and nothing is more comfortable than a t-shirt!
Midi Fit & Flare Dress ($98) – I love when Reformation dresses are under $100. (shop more Reformation here)
Linen Shirtdress ($38) – Doesn't get more cool and breezy than linen.
Amazon Boho Dress ($19) – Sort of a coverup but sort of gorgeous, too.
Tunic Sleep Dress ($78) – Wait, is this really a nightgown? Because I'd wear it…during the day. (shop more Madewell here)